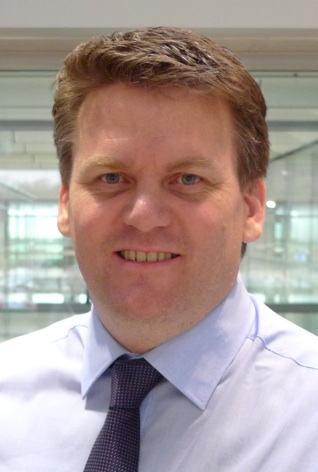 As senior designer for McLaren Automotive, Neil Patterson was used to projects with a steep learning curve. But his latest career puts him on the steepest of all. Patterson is taking on the role of principal at Silverstone University Technical College, taking students from age 14–19 through GSCEs and A-levels aimed at preparing them for careers in high-performance engineering.
It's quite a change for Patterson, whose previous position saw him working as body engineering manager on the Mercedes SLR Coupe and chief engineer on the SLR Roadster, MP4-12C and 12C Spider. 'Lots of great cars to be involved with, stretching the technical boundaries in each case,' he said. 'Nearly 14 years of relentless development has taught me how to develop high-performing teams and how to get things done efficiently.'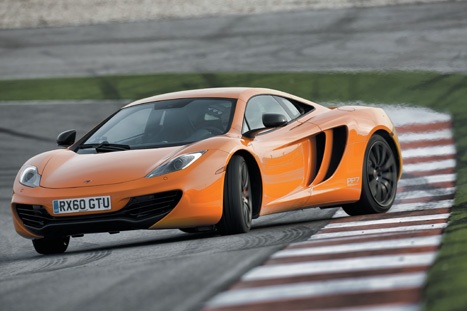 While at McLaren, Patterson became interested in engineering education; speaking to The Engineer in 2011, he talked about engaging with young people at that year's Big Bang Fair and judging the Senior Young Engineer of the Year Award. Taking on the Silverstone UTC position develops that interest. 'This represented an opportunity to encourage young people into engineering and really make a difference in the way they are educated, with nearly half of the learning being developed with and for the engineering firms in the region including F2 teams,' he said. 'It really was too big a pull to resist.'
UTCs, of which Silverstone is one of the first, are Academy institutions teaching only GSCE and A-level courses (or their equivalents), so applicants will have already attended a conventional secondary school for three years. 'The [hard] thing is for those who want to do something different and know where they want to go and focus on the subjects that the UTC specialises in, is to move schools and kick it up a gear, so to speak.'
There is little data regarding the performance of UTCs in the UK, although they are established parts of the education system in Germany and Italy. The JCB Academy in Staffordshire has achieved results that suggest its students are performing well. 'Combing hand and mind had the effect of switching people on to learning,' Patterson said. 'Students can see why they need to know what they're being taught, and they can see the success in the projects they work on.'
" The students will be learning without necessarily realising they're learning, and they'll never have to ask the question "Why am I doing this?"
Being based at Silverstone itself — overlooking the Pit Straight and Copse Corner, to be precise — the UTC is situated in the middle one of the UK's primary regions for high-performance engineering, with many of the Formula 1 teams as well as performance automotive manufacturers, aerospace companies and other high-value engineering organisations close by. The UTC's primary role, Patterson said, is to supply those companies with 'highly employable, work-ready young people' who have learned according to a curriculum devised in partnership with those very companies.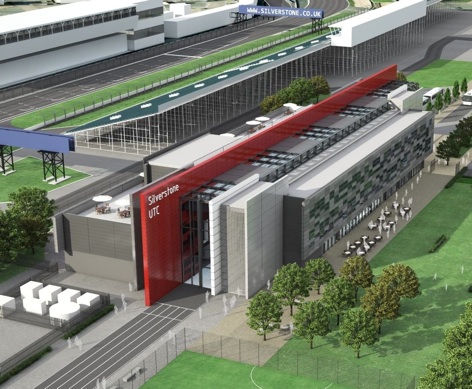 Patterson has no educational qualifications and not much experience, but his deputy principal, Vanessa Stanley, is from a more solid educational background. A physicist from Imperial College's aeronautical engineering department, Stanley has taught the 14–19 group before and has also set up a school herself, the Hazeley Academy in Milton Keynes.
As well as performance engineering, Silverstone UTC will be teaching a course in technical events management. 'Silverstone is nothing if not an events venue,' Patterson said, 'and events management is the second-biggest sector employer in the Northamptonshire region. UTCs exist to support regional industries and this is something we're very good at in the UK — look at the countless business-to-business events that are run around the country, and a lot of the performance-engineering businesses in the region wouldn't exist if they didn't run events as well.' Technical event management will use a business-based curriculum with elements such as management accounting, logistics, sales and marketing, he added.
As a school, the UTC will teach a balanced curriculum, with students taking GSCEs in English, Maths, Geography, German and a science, as well as a Level 2 diploma in engineering or NVQ2 in Performing Engineering Operations, or the Technical Events Manager diploma. Year 12 students will be offered a choice of A levels along with a Level 3 diploma in engineering or TEM.
Geography was chosen as the sole humanities subject as 'it's easy to see how it can be contextualised to engineering and events; it's less easy to see how history could, for example,' Patterson explained. Similarly, German is the sole modern foreign language, because it is the language of engineering in Europe, he added. 'That allows us time to focus on our specialities.'
The UTC won't offer arts subjects as part of its teaching, but they will be offered extra-curricularly. 'We're polling our students to see what they'd like us to offer there,' Patterson said.
The UTC has a close relationship with industrial sponsors, such as Force India, who are working with it to develop 'industrial challenges' for the students. 'These are projects that might last eight weeks and will require the students to use their learning from across the curriculum,' Patterson explained. 'There'll be some physics and maths, they might need to converse with a supplier in German. It meets the curriculum, but the great thing is it's completely contextualised; the students will be learning without necessarily realising they're learning, and they'll never have to ask the question "Why am I doing this?".'
Working on projects with clear goals such as this is a key part of the McLaren philosophy that Patterson hopes to bring to the UTC. 'Putting together teams of people and getting them working well together is something McLaren is very strong at; that business-like culture that's focused on success, collaboration and building success from success by focusing on the goal rather than the task,' he said.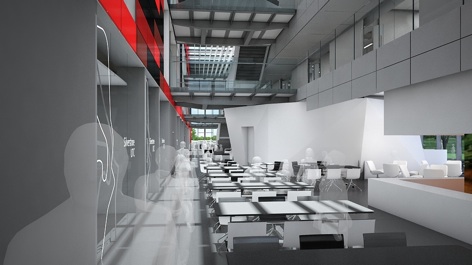 Success for the UTC will be measured in the same way as for any other educational establishment, by the number of pupils who achieve grade A*–C at GSCE, and A-level and diploma results. But for Patterson, there's another key indicator. 'I want to see young people in sustained employment in the industry of their choosing, and also getting a job soon and not having to go through several interviews,' he said. 'I don't want interviewers to think they've made a mistake in inviting a candidate who's attended our establishment. We're doing a lot on employability, putting our students in front of people who have been successful in business so that they can see what it takes to be in that position.'
"I want to see young people in sustained employment in the industry of their choosing, and not having to go through several interviews
Northampton County Council and Northampton University are both playing a part in attracting students, with open evenings and information events well-subscribed. Patterson said that the intake of 136 Year 10 students for the UTC's first academic year is now almost full, while the 150 year 12 student intake is about two-thirds complete. 'I'm already going into primary schools to talk about STEM subjects,' he added. 'There's a massive interest… in what we're doing.'
One factor of which Patterson is keenly aware is the gender balance. 'At the moment, the engineering course is attracting more male candidates than female, although the technical events side is helping to even the balance overall,' he said. 'But I'd like to do something about that. I'm trying to produce marketing material which appeals to both genders, and we're considering some female-specific marketing and events.
This isn't a matter of diversity targets, he added. 'You get a much better environment [with mixed genders],' he said. 'My experience of working in engineering is that when women are involved, people are much more respectful. It's important for the working environment, and it helps get better results in the projects: it's a really, really important and good thing for industry to have that balance.'
The UTC's building is taking shape and will be handed over from the contractors in a first phase in August; the second phase of building will be completed by October. The UTC will have sporting facilities, though no Karting track. 'We do have a world-standard Formula 1 circuit on our doorstep,' Patterson said, 'and we'll be involved with the Greenpower schools motorsport series: we might use the full circuit or the smaller Stowe circuit to develop and test our Greenpower cars.'