The engineering skills problem isn't  going away. Despite the efforts of  various outreach programmes, publicity campaigns and government initiatives, the number of businesses complaining about the quality and quantity of engineering graduates remains stubbornly high.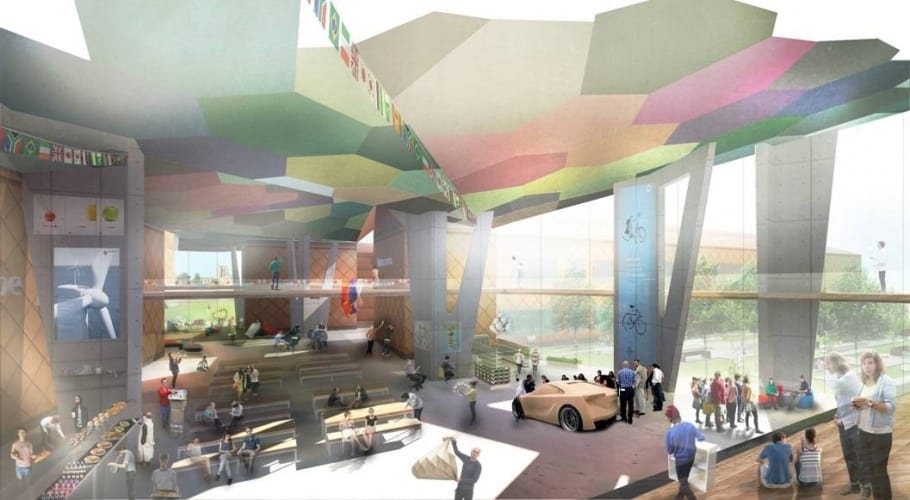 While the number of engineering students has grown in line with the wider take-up of higher education, the latest skills survey from the Institution of Engineering and Technology (IET) found around 40 per cent of engineering firms struggle to recruit graduate engineers, with 54 per cent saying graduate skill levels  did not meet reasonable expectations.
So is it time for a revolution in the way  we teach engineering in the UK? A group proposing to build the UK's first new university in 30 years believes so and plans to initiate just that. Called the New Model in Technology & Engineering (NMITE), the private university aims to create a supply of work-ready engineers to support local engineering firms in its planned home in Herefordshire from 2017.
Although it is being advised by Bristol and Warwick universities, NMITE will eschew a traditional programme of engineering lectures. Instead it will teach students through a series of real-world problems supplied by businesses, a six-month work placement and an additional taught curriculum covering non-engineering subjects including arts and humanities to promote critical thinking and cultural awareness.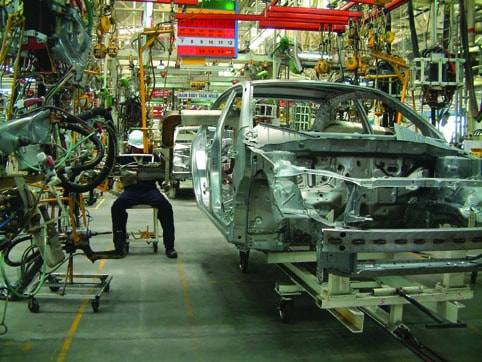 "Universities' fundamental purpose is to teach you how to think," said David Sheppard, co-leader of NMITE's development team. "Being a fully rounded engineer is not just a matter of understanding the physics and maths… To be a really effective, innovative, problem-solving engineer, you need a broader base on which  to operate. Most of the problems coming down the track are going to need an interdisciplinary approach and that's what we're doing.
"But the teaching is also informed by industrial partners providing you with real problems. So rather than say 'it's week 13 of the programme; this is when we do the second law of thermodynamics', the teaching is done by putting a problem on the table and using various engineering tools to try to find the solution."
This approach is inspired largely by Olin College of Engineering in the US, a small private university founded in the 1990s that focuses solely on producing the leading engineering innovators of tomorrow. It's a highly selective institution that's been dubbed one of the 25 'New Ivy League' colleges and reached number three in one league table of US engineering schools last year.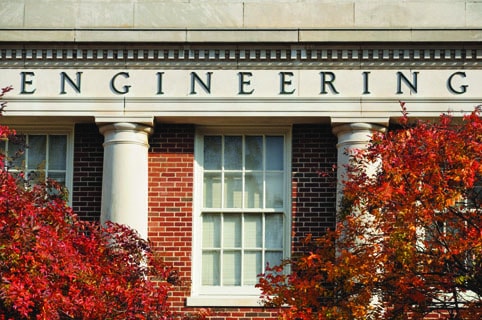 The hope is that NMITE can emulate this success in a way that both produces higher-calibre engineering graduates and attracts more people to the profession. "If you're going to try to tackle the numbers, you have to look at new ways to engage people in the profession," said Karen Usher, NMITE's other co-team leader.
"Getting an opportunity to work for months if not years in an industry sector where you're actually learning by working on problems in that industry hooks men and women into the sector and the profession… The engagement with that sector, the real understanding of what it is and what the work is about, changes how you think about the job hunt. It makes it more appealing… and you're more engaged with the choice."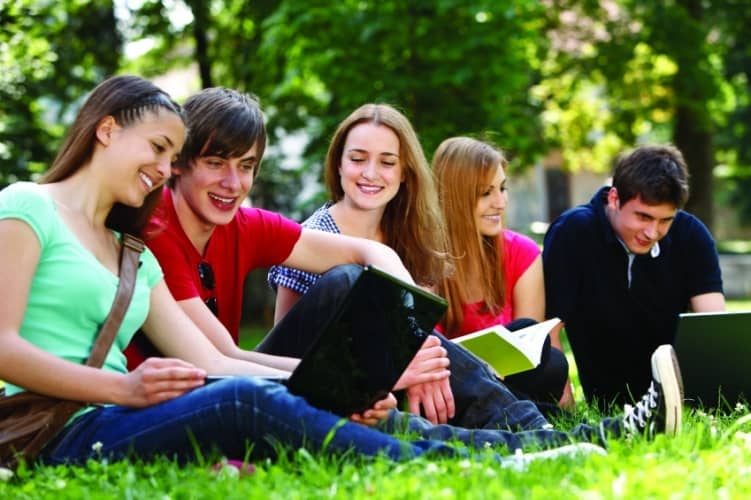 The aim is also to use the broader curriculum to show students the sheer breadth of ways engineering can be applied in the real world, which, said Usher, could be particularly effective in encouraging women to start engineering careers.
"Part of engineering could be working  for Oxfam and working with women's microbusinesses to help them design new [water] pumps. [Demonstrating this is about] opening up and helping them to understand that the career of engineering is about problem solving, people management [as well as] the application of technical engineering."
Although it's not obvious how studying English literature will open women's eyes to the variety of the profession, the model has certainly worked for Olin, where 50 per cent of students are female compared with the average of around 16 per cent in UK engineering departments. Usher said this is down to establishing a culture in which women feel welcome but  also about broadening the admissions process.
As such, NMITE plans to recruit students without A-level maths and/or physics (subjects in which women are minorities) and give  them adequate support to study the topics  in remedial classes. "Why could we not look at a young woman, for example, who has studied biology, history and English and say if she's got the right grit and passion and she's prepared  to engage with the maths that's needed, could she not pursue engineering?" said Usher. Some traditionalists might be horrified by this idea. They might also be unsurprised to know that the neither of the people proposing this model have previous experience of engineering or engineering education in the UK (Usher is a human resources professional and Sheppard is a retired marketer and management consultant).
The idea for NMITE arose not from a desire to reform how engineers are educated, but from a local working group hoping to improve the economy of Herefordshire. As the county is one of the few in England not home to a university, the group decided founding one would increase the local skills base and attract investment  and young people to the area. As many local businesses specialise in technology, particular in the defence, agriculture and low-carbon sectors, it was felt an engineering university would be particularly beneficial and the group set about investigating the best way to create one.
Despite this lack of direct educational experience among NMITE's founders, the public reaction from the existing university sector has been positive. True, Warwick and Bristol are only advising NMITE at this time and have  not yet agreed to award degrees for the new institution, as has been incorrectly reported.
Indeed, a spokesperson for Warwick said the university couldn't yet comment on the viability of the venture. (A spokesperson for Bristol was willing to be interviewed but was unavailable before the deadline of this article). However, the fact that both universities were prominently involved in NMITE's launch announcement suggests they are confident enough in its proposals to be publicly associated with them.
Other academics The Engineer spoke to were similarly positive about the idea and the source of its inspiration, Olin College. "It's a very interesting idea to shake things around  a bit as the UK engineering curriculum on  the whole is quite traditional, said Catherine Hobbs, head of department for engineering at the University of the West of England (UWE).  "I can understand how their aim to appeal more widely could be achieved by this really quite different take on engineering curriculum."
One issue with teaching engineers to degree level while introducing both more practical skills and a broader range of academic subjects will simply be fitting it all in. NMITE plans to  do this with working hours and holidays closer to those of a conventional company than a term-based university, a move that will be helped by the fact its lecturers won't be balancing teaching with their own research.
It will also have the added bonus of drawing up a curriculum from scratch rather than accommodating the existing interests of its staff, according to Elena Rodriguez-Falcon, professor of enterprise and engineering education at Sheffield University."We are trying to develop an interdisciplinary approach to learning and teaching but we haven't got there yet," she said.
The problem might come not from the teaching itself but the need for engineering degrees to be accredited by a professional institution in order to count towards an engineer's chartership. "These guys will be starting at a disadvantage because you can't get accreditation, generally, until you have some graduates, which gives you a three- or four-year run-in before you can say 'this is an accredited programme'," said Hobbs.
"The barrier for a lot of existing courses  is that if you want to make a radical change  to your curriculum you have go through the accrediting bodies, and they have a reputation for being very conservative and fiercely protective of their discipline, making sure you have particular subjects included." However, this doesn't mean that NMITE faces an insurmountable task. "Actually, if you look at the [accreditation] literature… it's extremely broad and doesn't go down to a very detailed level," added Hobbs. "If I were them, I would be trying to work with the accrediting bodies now."
Recruiting students without A-level maths or physics will also inevitably create extra difficulties that can really only be addressed  by investing heavily in a high ratio of staff to students. And even then, there's no guarantee it will work. UWE, for example, used to accept non-maths students onto its robotics degree and as a result recruited more creative people, but ultimately it wasn't sustainable, said Hobbs. "It was really difficult to get people from a non-A-level background up to speed in three years… We had people who found it wasn't for them because it was a very technical degree."
Perhaps the biggest question remains whether this kind of curriculum will produce the type of engineers the UK needs. Education, after all, is not the same as training. It arguably shouldn't be the job of universities to produce 'oven-ready' workers with the employability skills equivalent to several years' experience  on the job, but rather engineers with a deep understanding of fundamental principles that they can apply to a range of technical problems. If companies want engineers trained in the practical aspects of their particular line of work, they should arguably hire more apprentices and sponsor their part-time university study.
"Current knowledge is very important but innovation is occurring at a speed that has never happened before," said Rodriguez-Falcon. "We're training engineers for jobs that don't exist yet that will use tools that haven't been invented. So the most important thing is that they have the principles and the mindset to tackle problems they haven't even imagined."
This doesn't mean, however, that practical assignments based on current real problems from industry can't form the basis of study at degree level. Indeed, project-based learning  is very common even at the most academic universities. What an increase in this type of study may do is produce a type of engineer that is more focused on specific company problems rather than the biggest engineering problems of our age, but ones that are no less important to UK industry. "Grand challenges such as energy and water require a whole spectrum of people from in-depth researchers to technicians,  but day-to-day commodity projects require different engineers," said Rodriguez-Falcon.
Ultimately, the UK's engineering skills issue isn't going to be solved by any single measure because the sector doesn't require a single  type of engineer. It needs more people to  come through the apprentice route who know  a company's working practices inside out by the time they study degree-level engineering.  It needs more top academic graduates to tackle complex technical and system-wide problems for the country's most innovative firms. And it needs engineers who are prepared to go into small and medium-sized companies in quiet, rural locations such as Herefordshire, bringing new energy and ways of thinking with them.
"Everybody's been saying this for more than a decade: the curriculum needs more women,  it needs to be modernised, it needs to be more interdisciplinary and it needs additional skills  to make young people more employable," said Usher. "This is a once-in-a-lifetime opportunity to bring industry and academia together, strip curriculum apart and say 'how can we build  a modern, sector-focused curriculum that's fit for purpose and has the necessary quality?'"