As the world's second-largest aerospace sector and one that has continued to grow throughout the most recent recession, according to government statistics, the 
UK's defence and civilian aerospace industry annually contributes £24bn 
to the UK economy.
All this potential is good news for current and future aerospace engineers. While the industry is doing well on its own, the British government has sought to support and boost current success in order to maintain the industry's global position. A good example of an initiative developed though this collaboration is the 2012 Aerospace Growth Partnership (AGP), where government and industry are working together to secure the future of UK aerospace for the next 15 years and beyond through schemes such as the establishment 
of a virtual UK Aerodynamics Centre to foster innovation.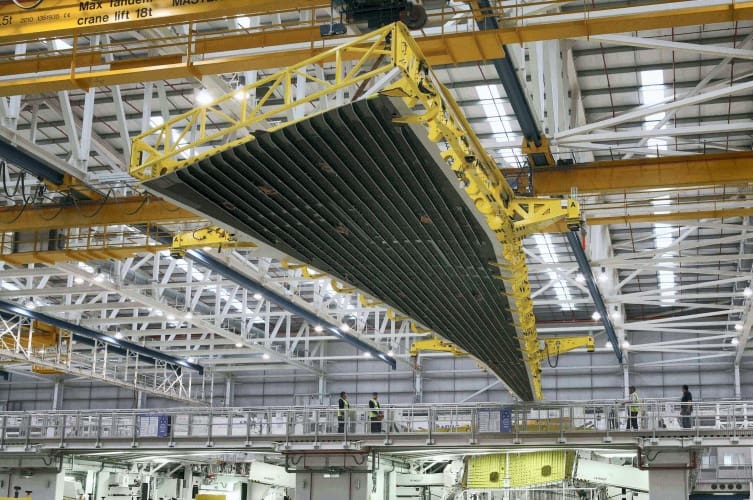 Last year also saw the announcement of £2bn in government funding to both support jobs and create a UK Aerospace Technology Institute (ATI), allowing industry and academic researchers to develop the next generation of quieter, more energy-efficient aircraft.
The biggest demand for skilled engineers lies within large suppliers and system integrators
This focus on innovation has created a great demand for skilled engineers. While large aircraft manufacturers such as Airbus and Rolls-Royce are internationally well known, the host of expertise within the supply chain lying behind them can sometimes be overlooked. However, this supply chain is a good source of job opportunities, with the chance to either innovate or become involved with building some of the most advanced aircraft in the skies.
'The biggest demand for skilled engineers lies within large suppliers and system integrators, including Claverham, GKN, AIM, Zodiac and QuEST — the wider SME supply chain provides manufacturing support to OEMs and system integrators,' explained Richard Surridge, divisional manager, automotive and aerospace at recruitment consultants Matchtech. 'The skill sets that are in the highest demand include: systems engineers, composite engineers, stress engineers and manufacturing engineers — specifically electrical and composites — with the highest demand by region in the south west and the West Midlands.'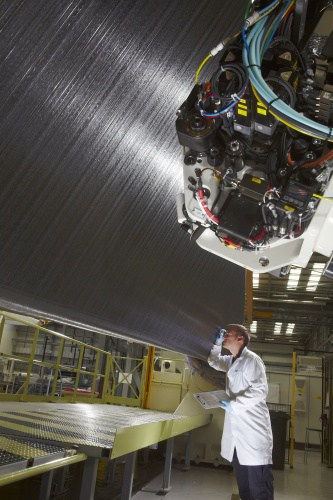 According to Surridge, demand is being driven by the transition from research and development to manufacturing, now that A380, A350, A400M, A320Neo and various Sharklet programmes are all in the full-scale manufacturing stage. 'The SME supply chain is increasing engineering and manufacturing capacity to meet demands of customer order books,' he explained. 'There is also a transition that 
is occurring from metallic to composite materials, including primary structures, such as wings and fuselage. The increased demand for manufacturing engineering skills will continue long term, as order books are at record levels. According to [aerospace trade organisation] ADS, global demand dictates the need for 29,000 new commercial aircraft, 24,000 business jets, 12,800 regional aircraft and 40,000 helicopters by 2030.'
With modern aircraft becoming more complex, disciplines such as fatigue and dynamic modelling, with 
skills in higher maths or physics, are in 
high demand
However, he pointed to a fundamental skill shortage within the industry, especially when it comes to composite material experience and manufacturing engineering skills within advanced aeroengines, composites and electrical engineering — something that is bad news, given the industry's recent shift towards a focus 
on improving the environmental impact 
of air travel, and the resulting move 
toward increased use of composites in aircraft structures.
GKN Aerospace is certainly finding all this to be true. 'The back-log in aircraft orders across the industry will ensure a steady and increasing demand in skilled engineers for the next five years. Across GKN Aerospace there are a number of engineering skills that are in great demand, including the design, analysis and assembly of metallic and composite components,' 
said Andrew Clarke, the company's vice-president — engineering. 'With modern aircraft becoming more complex to meet the demands of fuel saving and noise reduction, complex disciplines such as fatigue and dynamic modelling, with 
skills in higher maths or physics, are in 
high demand.'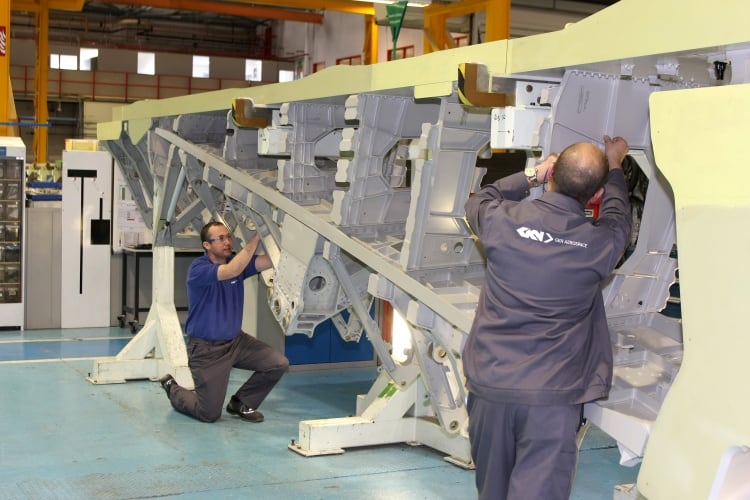 International power management company Eaton provides energy-efficient solutions to effectively manage electrical, hydraulic and mechanical power more efficiently, safely and sustainably, and has 
a significant UK presence with a resulting demand for engineering personnel.  'The greatest demand within the aerospace fuel and motion-control division is for power electronic engineers,' said Shaun Garratt, campus organisational development manager at Eaton's Titchfield facility. 'More specifically, the business 
is challenged when recruiting for a combination of technical skills and experience.'
Garratt said that the hunt for further engineering professionals is ongoing. 'Specifically related to the Titchfield business we foresee steady recruitment over the next few years. The business remains in a strong position that is investing in its future.'
Although there seem to be candidate shortages in some areas, Matchtech's Surridge believes that the sector still has the opportunity to make itself more appealing. 'In order to attract candidates, firms can offer global opportunities —especially if they have customers or facilities in other countries,' he said. 'Additionally, an equity stake for more senior positions can also prove to be an attractive incentive for joining a company.'
GKN's Clarke pointed out that with the right academic background and skills, it was possible for engineers from other sectors of industry to make a move into companies such as his. 'A number of the aerospace engineering roles could be filled by mechanical engineers with a higher level of maths or physics,' he added.
Surridge pointed to training programmes as being a good way to attract relevant and transferrable skills from other engineering sectors. 'Aerospace is an aspirational industry, but a lack of previous aerospace experience is often seen as a barrier to entry,' he said. 'Training and skills academies are a great way of developing and training engineers and future proofing their business. SMEs could offer a broader role, across the entire product life-cycle, than that of system integrators or OEMs, where one may just be limited to a specific component or part of the product life-cycle.'
While their names may not trip off the tongue as readily as the large manufacturers, companies within the aerospace sector's supply chain are recruiting heavily, be this at graduate level or for those with more experience. With good levels of expansion forecast in the future, there look to be plenty of opportunities to become involved in an industry that punches well above its global weight.
GRADUATE OPPORTUNIUITIES
In order to meet the demands of a growing sector, many aerospace supply-chain companies run comprehensive graduate schemes. Here, entrants are provided 
with experience in numerous departments, allowing them to establish their area of interest.
Premium aircraft seating and cabin furniture designers Zodiac Seats UK — now part of the Zodiac Aerospace Group — has a graduate scheme that has this year focused on the recruitment of mechanical and electrical design engineers. Experience is gained through a variety of placements, hands-on experience and extensive training and mentoring through a series of three-month experiences in four different departments chosen from 10 within the company.
Meanwhile, based near Portsmouth, Eaton Limited's Titchfield Engineering Graduate Development Programme is an IMechE-accredited rotational graduate programme focusing on growing the Titchfield Engineering Department's talent pipeline. This aims to develop top-class engineers for future functional roles such as technical lead on projects and chief engineer. Based in the Fluid Motion Control division within the Aerospace Group, the scheme has been designed to develop skills and knowledge in functions both within and outside engineering, giving participants knowledge of the whole operation, through focusing on new products and cross business innovations. After completing two years, participants have the opportunity to apply for a role 
in design, systems or the project engineering team.
'We have witnessed an increase in the number of applicants for all of the graduate schemes that are offered, including the IMechE scheme,' said Shaun Garratt, campus organisational development manager at Eaton's Titchfield facility. 'Most of the graduates continue their careers within Eaton at various locations around the world. Most notably for the Titchfield site, a leadership graduate participant has become an engineering manager covering two locations and is continuing to build his career within the organisation.'
If defence is of greater interest than civilian work, or even if candidates are not quite sure, Thales runs a rolling graduate recruitment scheme throughout the year. This could lead to a career in anything from UAV design to air-traffic management and navigation systems or in-flight entertainment technology. Meanwhile, BAE Systems offers a range of two-year engineering graduate programmes, including specialities such as aircraft maintenance and support engineer and systems engineering or electrical and electronic engineering for their Military 
Air and Information division. Each is completed through a number of on-the-job placements, while candidates are supported in working towards chartered engineer status.
Also spanning civilian and military applications, composite and metallic aerostructures and engine products developer GKN has a popular graduate scheme that attracts a large number of applicants: 10-plus for each place available. This offers long-term positions to promising students. 'Candidates offered attend three six-month rotations that give the graduate a broad exposure to the design and manufacture of the most advanced aircraft in the world,' explained Andrew Clarke, vice-president — engineering at GKN Aerospace.
He added: 'All graduates are offered 
a career in GKN, not just a job, supported by continuous professional development and professional membership working towards higher-level membership such 
as CEng. Retention is very high.'