Ahead of his opening keynote speech at next month's Engineer Conference, Jaguar Land Rover's group engineering director Bob Joyce answers some questions on the future of the UK automotive sector
TE: Which new technologies or materials will have the most impact on the car industry over the next ten years?
BJ: For Jaguar Land Rover, the answer to this question needs to be considered in the context of the following trends, developments and challenges:
Environmental Innovation at the extremes of capability
Jaguar Land Rover, like virtually all vehicle OEMs, are developing technology for CO2 reduction. The all new, all aluminum Range Rover and Range Rover Sport with the associated weight reduction and Power Train downsizing are great examples.
These vehicles, however, are also even more capable On Road and Off Road than the vehicles they replace. Jaguar "Project C-X75" also demonstrates how super-car capability can be achieved with Prius levels of CO2. This trend will continue to pose technology challenges and opportunities in materials, electrification technology, control systems, and ever more sophisticated combustion engines. The biggest challenge, however, is to do all this at affordable cost.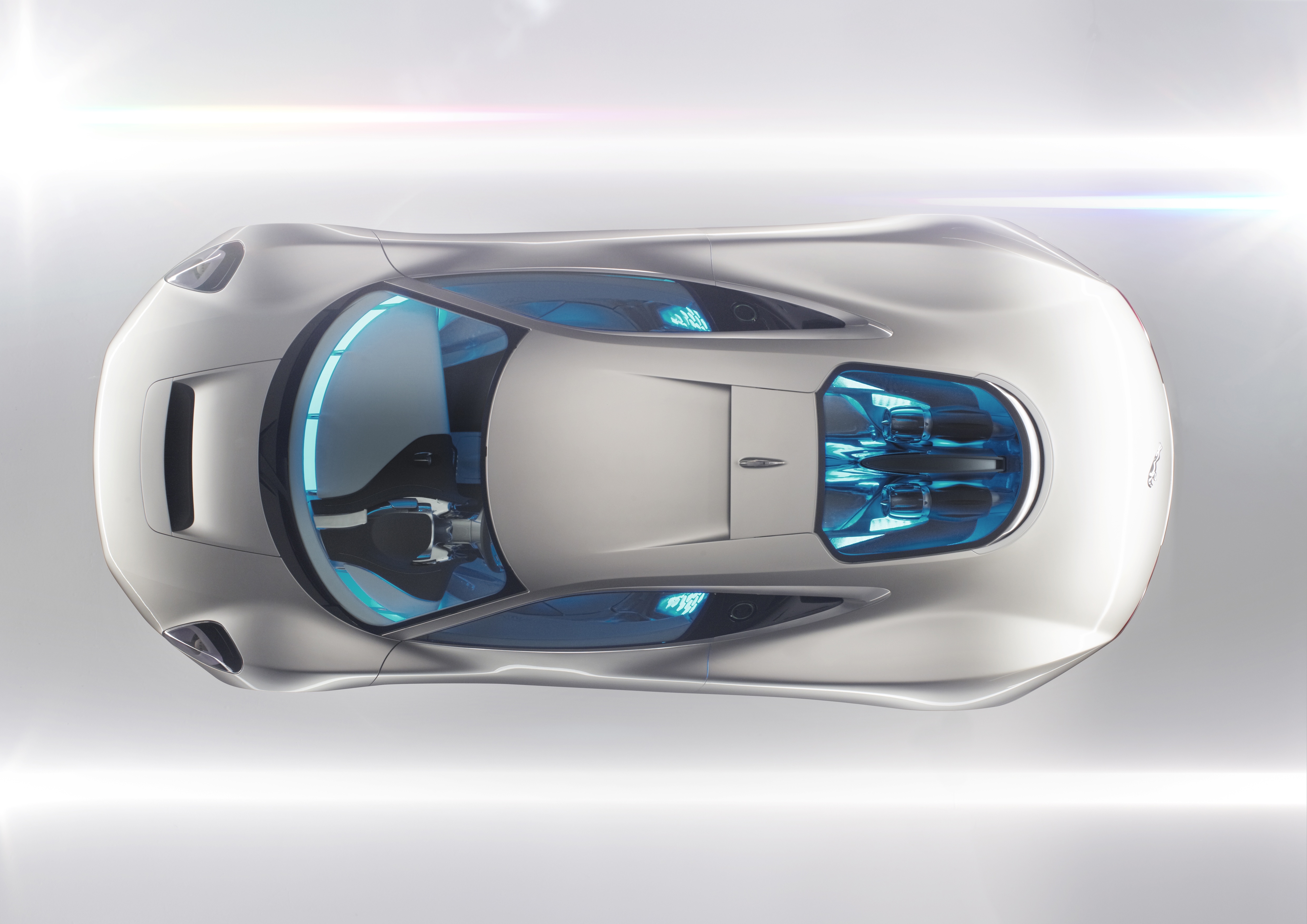 Technology & Materials that under-pin world class design & tailored customization
The worldwide appeal of the Jaguar, Land Rover and Range Rover Brands is underpinned by world-class British Design. In every one of our vehicle lines, there are hundreds of technical innovations that enable the aesthetic intent of our Designers to be expressed with as little compromise as possible as a result of the necessary functional and legislative requirements of modern vehicles. Over the next ten years, this will drive more innovation in materials, sensors, safety systems, variable geometry surfaces and much more. New materials and manufacturing methods will also enable Designers to express themselves in new ways and with ever increasing levels of personalization.
The car as an extremely sophisticated internet-enabled device
The modern premium car is already a very sophisticated device with considerable computing power, around 100 million lines of code, cameras, radars, ultra-sonic sensors, audiophile sound systems, high-resolution displays and much more. The impact over the next ten years of the mass connection of these devices to the virtually infinite resources of the internet will be vast and virtually impossible to predict from where we stand today. This will also have a radical impact on how vehicles are architected from an electronics and computing point of view as the architectures that we have today have evolved as a result of a very different set of requirements and constraints.
The car's relationship with the driver with ever increasing degrees of vehicle autonomy
Whether you believe in a future world full of completely autonomous cars or not, vehicles are already taking over such tasks as low speed maneuvers (parking, queue assist) and high speed active safety (Intelligent Emergency Braking, Lane Keeping etc.). High speed platooning is already technically feasible and more developments will undoubtedly follow. This raises real challenges for the car's relationship with the driver. Can a driver be in control but not doing the controlling? How can this be done safely? What are the handover strategies between the car and driver?
Numerically Intensive Computing will continue to follow Moore's law for the next ten years
"Single Physics" computer aided engineering has existed in the automotive industry since the mid 1980s (Finite Element Analysis, Vibration Analysis, Vehicle Dynamics, Computational Fluid Dynamics etc.). These have evolved to very high degrees of sophistication in recent years and reductions in cost have put more sophisticated tools on the desks of more engineers. The next ten years will open up the prospect of real-time, multi-physics modeling of the entire vehicle in all of its attributes and functions. This will have a significant impact on the Design & Verification process, the ability to highly optimize for weight reduction, the way that function is assigned to physical and electrical systems may change and lead to higher levels of integration and multi-functionality.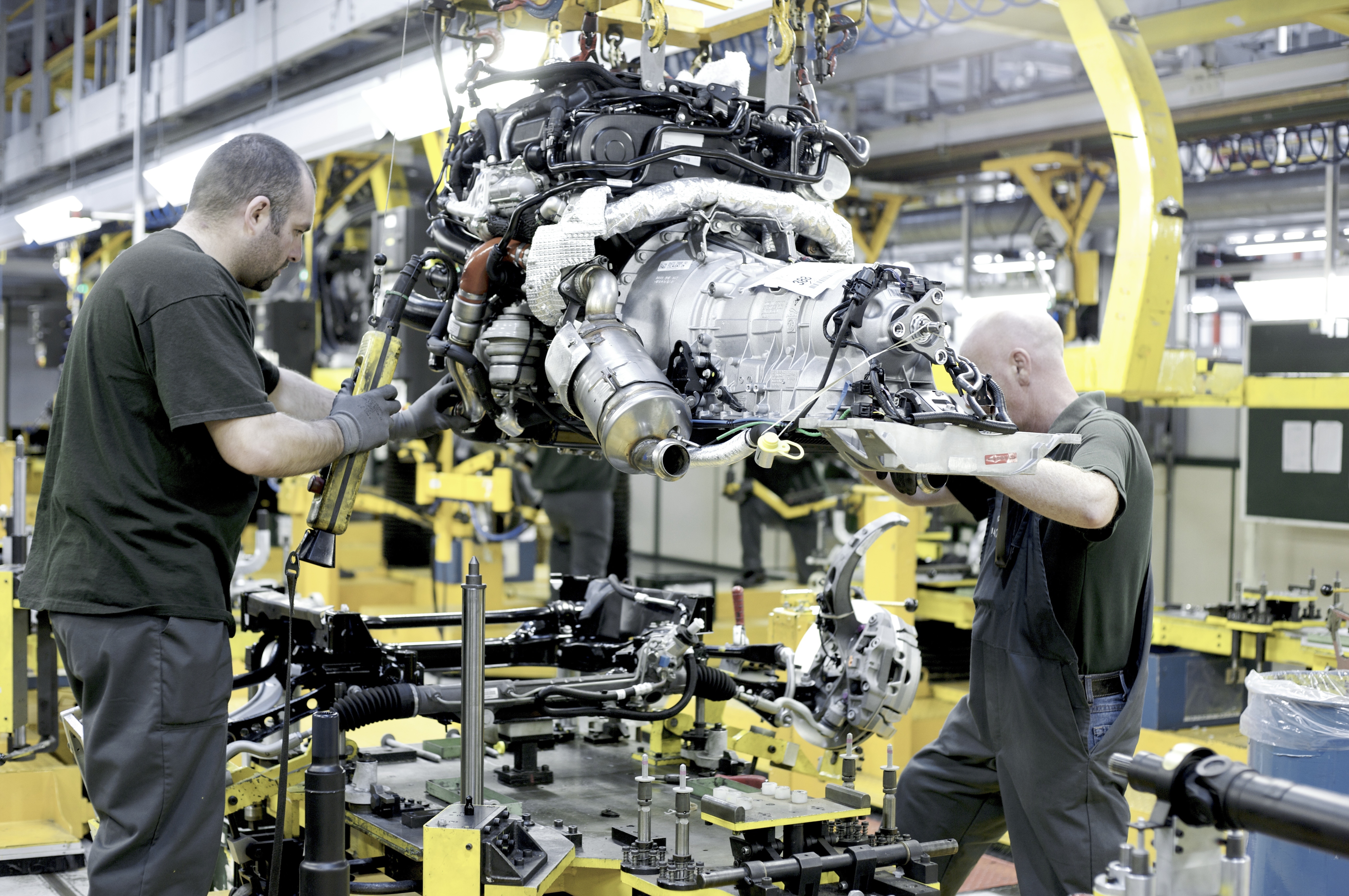 TE: What are the biggest challenges facing UK manufacturing and the UK car industry?
BJ: The UK is in a global competitive race for high-tech manufacturing. Just like Jaguar Land Rover, UK manufacturing and its car industry has to compete with the best in the world.
The automotive industry is currently addressing a number of challenges including reducing emissions to meet differing global regulatory regimes and the need for continuous improvement in the technologies and safety features in vehicles. In addition, the industry needs to understand how the UK's recognised strengths in design & engineering can be capitalised upon to develop products that generate demand globally - in both mature and emerging markets.
We need to ensure we have the right investment environment in the UK for manufacturing, such as ensuring we are globally competitive on support for R&D, have enough skilled engineers to match business needs and ensure supply chain companies have the access to finance to grow.
The shortage of graduate and skilled engineers is a very significant challenge for all engineering based business in the UK, particularly medium and small firms. At JLR we are undertaking a number of initiatives and working with Government and other agencies to try to address this. We are actively engaging with more than 250,000 young people this year through our 'Inspiring Tomorrow's Engineers' programme to encourage them to consider careers in the automotive industry. This year we have taken on in total 200 Advanced and Higher level Engineering Apprentices. We have also opened up our Advanced Skills Accreditation Scheme, which will provide Master level courses for 3000 JLR engineers, other manufacturers in the UK.
TE: What do you think are JLR's key strengths? or, alternatively: Why do you think the UK automotive industry is so strong?
BJ: We are investing in new products, facilities, research and development, and will invest £2.75bn in the year to March 2014 on product creation. This investment supports technology innovation and our CO2 reduction strategy.
JLR's key strengths lie in our expertise in aluminium construction technology, on-road and off-road vehicle performance, and our design capability, resulting in our current range which sets the benchmark in all of these areas.
For example, the all-new Range Rover is up to 420kg lighter, yet is stiffer and can wade through significantly deeper water than the equivalent outgoing model. Conversely, its on-road ride has been favourably compared with the best luxury cars yet its Range Rover design heritage is unmistakeable.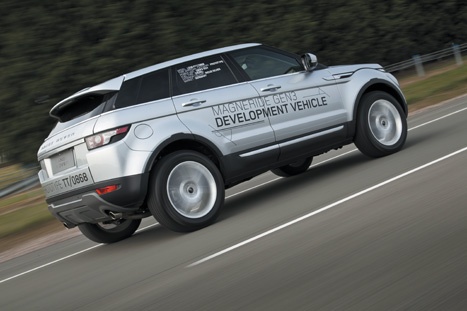 The lightweight architecture of the all-new Range Rover will underpin a whole series of world-beating vehicles in the years to come, as evidenced already by the new Range Rover Sport, representing another great leap from its predecessor.
The Jaguar range contains the same level of technical sophistication and innovation, resulting in Jaguars becoming more and more recognised as amongst the world's best luxury and sporting cars.
We are also investing to develop our own engineering capability, for example within our powertrain team as well as developing our CAE and virtual engineering capability. more great cars faster.
Jaguar Land Rover is at the centre of the UK automotive industry's drive to deliver technical innovation in all areas of vehicle development at our two state-of-the-art engineering and design facilities in Whitley and Gaydon in the West Midlands.
We have 7,000 engineers based in our design, engineering and manufacturing centres that work with some of the most advanced systems, facilities and manufacturing processes in the world.
Jaguar Land Rover is led by advanced design, engineering and technology and this is helping us produce great cars that people want. We have ambitious plans for growth and innovating to develop products that meet the needs of customers now and in the future is vital to that goal.
Our product development process is recognised for its speed and rigour and delivers vehicles to market in world-class time scales.
Our understanding of vehicle attributes and systems and their interaction with each other enables us to set precise vehicle performance targets across hundreds (PD to confirm exact number?) of aspects and be confident of achieving them all without compromise.
TE: What do you enjoy most about your job?
BJ: Enabling engineers to develop exciting technologies and designs that inspire our customers
TE: What are the most important messages for people to take away from your presentation?
BJ: Jaguar Land Rover and the UK Automotive industry is the most exciting engineering centre to work in right now.
All of our cars are engineered and designed in Britain and while we have ambitious plans for global growth, the heart of the business remains in the UK. We have invested hundreds of millions of pounds in our state of the art production and R&D facilities in the UK and more than 80 per cent of the cars produced at our three advanced manufacturing plants - in Halewood, Solihull and Castle Bromwich – are exported to more than 180 markets worldwide.
We are leading the way, come and join us.
Company info
Jaguar Land Rover is in the top 100 of global companies spending on R&D
The company is 3rd in the UK for global R&D behind Glaxo SmithKline and Astra Zeneca.
Jaguar Land Rover invests more in R&D than anyone else in the UK automotive sector and is in the top 10 across all sectors of the British economy.
JLR is the UK's largest investor in automotive green-technology. Its spend helps support the UK supply chain and academia.
Bob Joyce will be delivering the keynote speech on the first day of The Engineer conference (4th June) for which there are still a small number of spaces left click here to register now