McLaren 570GT
The specs
• Engine 3.8L V8
• Maximum speed 328kph (204mph)
• Acceleration (0–60 mph) 3.3s
• Fuel consumption 26.6mpg
• Dry weight 1,350kg
• Body structure 75kg MonoCell II carbon-fibre chassis
• Power 562bhp @ 7,500rpm
• Torque 600Nm @ 5,000–6,500rpm
• Transmission seven-speed seamless shift dual-clutch gearbox
• Basic price £154,000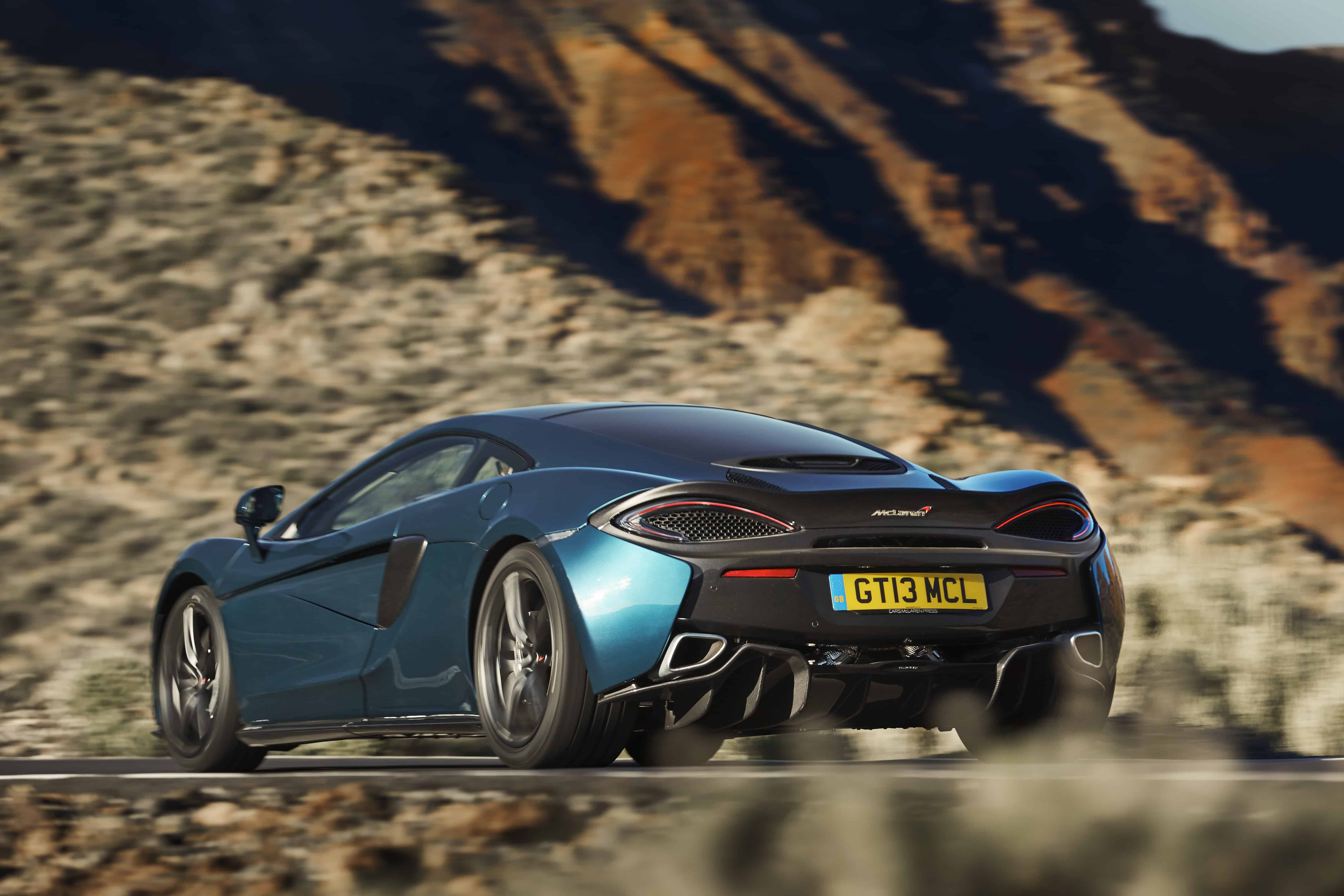 Getting behind the wheel of a supercar can be an unsettling experience: particularly when you've just stepped straight from a sedate family saloon.
But what's instantly remarkable about McLaren's 570GT is that it manages to make this sudden leap from laboured workhorse to dazzling speedster seem like the most natural thing in the world, without sacrificing any of the excitement.
Launched at the 2016 Geneva Motor Show, the 570GT is the most recent model in the Woking carmaker's sports series, the most affordable and accessible of its three ranges.
Also comprising the 570S Coupé and the 540C, the sports series accounts for in the region of two-thirds of McLaren's total annual production, which last year was around 3,000 vehicles. In contrast, the firm made just 375 units of its P1 hypercar, which ceased production in December 2015. While many of the vehicles rolling off the lines at the company's futuristic Norman Foster-designed production centre are destined for a pampered, glamorous life of track days and multi-millionaire ownership, the 570GT is a very different beast.
This, according to McLaren, is a car designed for everyday use: a car to drive to work, nip to the shops in and even take on holiday. Indeed, it's a car that boasts more concessions to comfort, luxury and the day-to-day demands of driving than any other vehicle in the firm's stable. It's also the first McLaren to feature a glove box!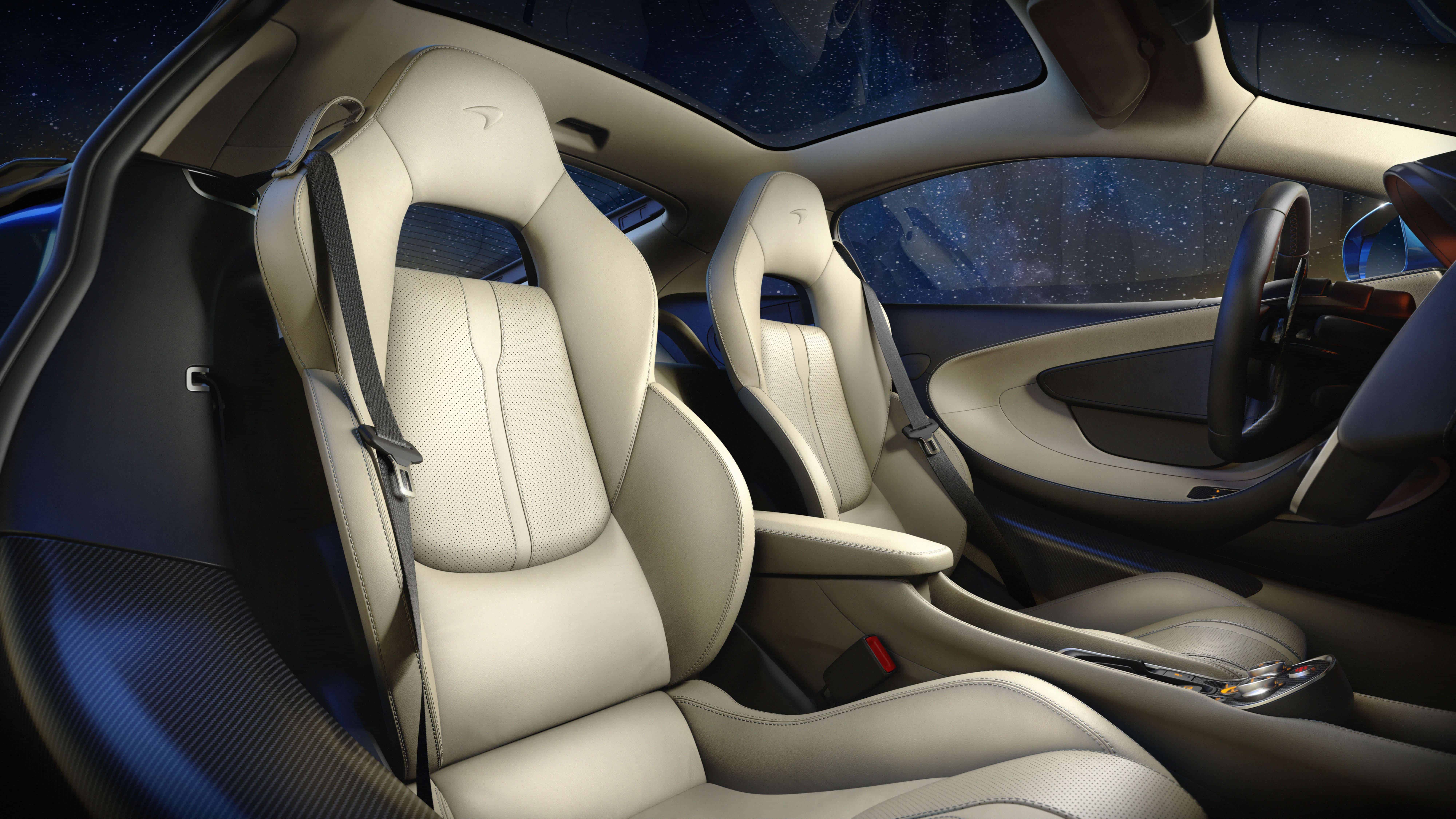 So, what better place to put it through its paces than the winding country roads of Northamptonshire on a wet and blustery autumnal day?
Perhaps the one disadvantage of testing the car on a public road is that you can't really open it up. Which is a shame, because here, despite the concessions to comfort, the 570GT is every bit as impressive as its siblings: with its 3.8-litre twin turbo v8 engine endowing it with a top speed of 204mph.
Nevertheless, in the constrained environment of the real world, it still provides some stunning legal highs: not least an ability to accelerate from 0–60mph in just three seconds.
All of this power is delivered to the rear wheels via  a seven-speed seamless-shift transmission, which can be used in either auto mode or controlled via paddles on the steering wheel. You can select from three different driving settings via a dynamics panel in the centre console that adjusts the car's adaptive dampers.
In normal mode in particular it's a notably comfortable ride, thanks largely to changes to the suspension and steering system. The spring stiffness has been reduced by 15 per cent at front and 10 per cent at back, while the electro-hydraulic steering system – retained from the Coupé models – has also been tweaked and redesigned to smooth out driver inputs at high cruising speed.
The 570GT is also a quieter ride than other models. Lightweight noise absorbing and damping materials have been used throughout while the tyres, designed in collaboration with Pirelli, use a vibration cancelling polyurethane sponge to reduce cabin noise by a further two to three decibels.