Global developments in machine tools continue to meet a wide range of challenges from end users in both high-end technology and traditional markets
Notwithstanding the vagaries of global consumption, machine tool builders (MTBs) continue to invest in new production capacity to meet demand from increasingly sophisticated users. Mazak exemplifies this, announcing the completion of the first construction phase and the start of assembly operations at its new Inabe plant – its sixth in Japan. The plant will manufacture large, five-face machining centres and five-axis machine tools, mainly for the aerospace, construction machinery and energy industries; and raise production capacity in Japan by 20 per cent.
Meanwhile, more than £2m has been spent upgrading Heller Machine Tools' manufacturing plant in Redditch, Worcestershire, providing a 30 per cent boost to output of horizontal machining centres.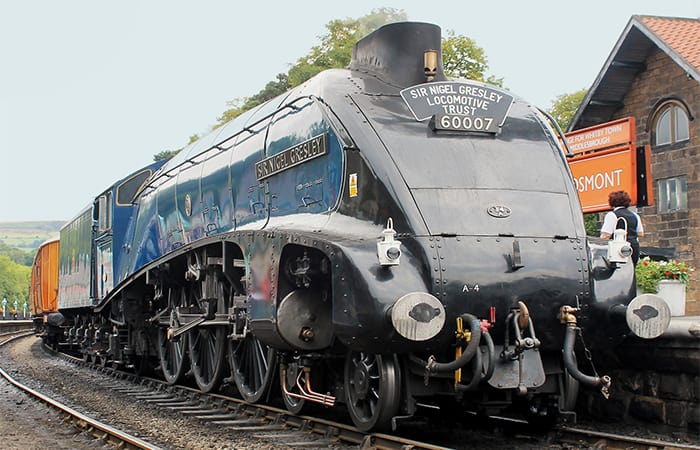 Commenting on the underlying production strategy, David Evans, UK operations manager, said: "As part of our expansion, we installed an 11-station Strothmann flow line and new logistics system for complete manufacture of horizontal machining centres – originally, our machine assembly was purely a mechanical process on an adjacent flow line and the machine had to be lifted off to be finished in a separate part of the factory. When we first moved from block assembly of machines in one location to the old flow line, there was an immediate 20 per cent increase in productivity. The new Strothmann system has resulted in a further reduction of at least 20 per cent in overall assembly time and we intend to improve on that by making the process even leaner."
Mill-turning developments
Modern machine tool technology tends to be multifunctional, and whilst the Mazak and Heller initiatives focus on what can be clearly identified as machining centres, developments in mill turning continue apace, and include a new compact machine from DMG MORI for turning and milling large diameter components. The NTX 3000 2nd Generation multitasking centre is capable of simultaneous five-axis CNC machining of complex workpieces within a footprint of only 16.5m2. Experience gained from installing more than 1,000 of the smallest, 65mm bar NTX 2000 model, drove design of the new machine. It has a robust machine bed with roller guideways and offers high process stability and flexibility. Comprehensive water cooling of the spindles, ball screws and ball nuts ensures thermal stability in continuous operation. Magnetic scale feedback of linear position to a resolution of 0.01 micron is a further option, as is a range of automated workpiece handling systems.
The value of multi-axis machine tools is being demonstrated throughout the manufacturing supply chain, encouraging forward-looking SMEs and subcontractors to  sustain investment levels and exploit the latest technology. Worthing-based Roscomac invested around £3m-£4m with Citizen Machinery UK in the first six months of 2017, and is now enjoying the benefits. The investment programme started with a Miyano BNE-51MSY multi-axis turn-mill centre and two Cincom sliding head turn-mill centres, M16-V, and L20-VIII LFV. Such was the impact, in terms of productivity and problem-solving, of using low-frequency vibration (LFV) technology on the L20, that managing director Joe Martello ordered another L20 and a smaller-capacity L12-VII.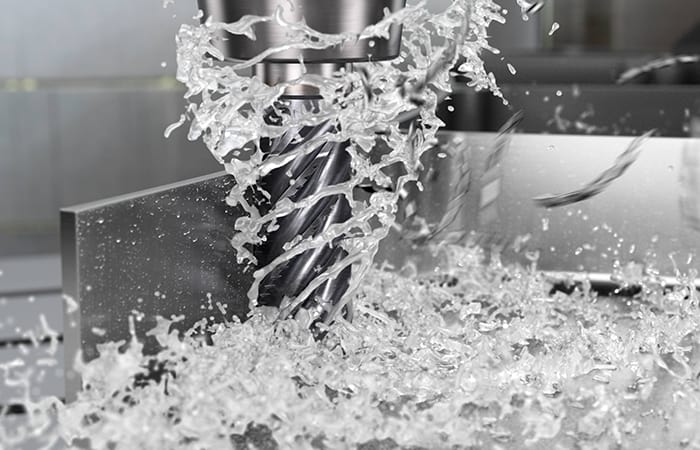 Game changer
Sean Keet, cell leader, said: "We had been experiencing problems with swarf when machining certain difficult components made from high-grade alloy and some stainless steels, plus copper, plastics and some difficult-specification aluminiums. Despite constant monitoring, we often faced significant levels of scrap or reworking, in particular due to swarf marks on critical features."
Production of these parts has been transformed, with LFV described as "a game changer." LFV is based on initiating selectable sequences programmed at the machine control through 'G-codes' to impart the size of chip to be produced. This introduces oscillation of the cutting tool through the servo axes of the drive system in the direction of feed in phases of tens of microns, which are precisely synchronised to the rotation of the spindle. The resulting controlled 'air-cutting' breaks the swarf into a designated chip size, which prevents 'bird-nesting' and can be applied to turning, drilling and even threading cycles. LFV can be switched in or out of the programmed cycle as required and helps reduce the onset of built-up edge on the tool tip, extending its in-cut life. It also allows increased depths-of-cut and enhances the achievement of improved surface quality.
Disruptive technology
The multifunctional trend enters disruptive technology territory with VIPER grinding. VIPER was the fruit of collaboration, back in 2001, between Rolls-Royce and Makino. Now, NCMT, which supplies Makino machines to the UK and Ireland, has won the Queen's Award for Enterprise in International Trade 2018 for export success. Since 2005, NCMT has been licensed to sell VIPER across Europe; it has supplied more than 160 cells so far, many of them automated, into aerospace supply chains in the UK, continental Europe and as far afield as Thailand and Mexico. The process uses small aluminium oxide grinding wheels exchanged from the tool magazine on Makino machining centre platforms, allowing manufacture of nickel alloy components, such as turbine blades, much more efficiently than previously. Metal removal rates are five times greater than on traditional, higher capital cost, creep-feed grinders. Benefits include reductions in capital investment, set-up times, production costs, lead times and consumable costs – and very high accuracy.
Train time
Of course, less sophisticated solutions are appropriate for many machine tool users. The workshops of the Llangollen Railway provide maintenance for its own rolling stock, as well as supporting other heritage railways. A new project, to restore the iconic streamlined A4 Class locomotive 'Sir Nigel Gresley', prompted investment in an XYZ SLX 425 ProTURN lathe.
Built in 1937, the locomotive holds the post-war steam speed record of 112mph. The latest overhaul required sending the boiler to Llangollen for refurbishment and recertification. This included replacing the boiler stays – threaded shafts that support and brace the metal walls of the firebox against the pressure. As there are 296 of these stays in various lengths, with threaded ends, an upgrade from manual turning was deemed wise. The ProTURN lathe enables each boiler stay to be machined complete in half the time taken on a manual lathe. "The ProtoTRAK control makes life very easy as it guides you through everything, the TRAKing feature is very handy and the Do-One canned cycle feature in the control is extremely useful for machining features such as radii and chamfers," said Llangollen machinist Michael O'Toole. "In addition to the easy conversational programming, we always use the Verify graphical system for added reassurance."
O'Toole's comments underline the fact that even the 'simple' manufacturing solutions encompass a level of technology we've come to take for granted. The key to investment is always about selecting the right technology for the job, and the view from the shop floor is a critical factor in making the right decision.
CUTTING TOOL DEVELOPMENTS
Milling titanium
Addressing the challenges of machining titanium parts for aircraft, Sandvik Coromant has introduced the CoroMill Plura HFS solid-carbide end mill. It exploits milling strategies such as high-feed side milling (characterised by low radial engagement, constant chip thickness, and high feed rate and speed). Sharp edges combine with a new coating that features a TiAlN inner layer and a silicon-containing outer layer. The outer layer reacts with titanium alloys and forms a sub-micron protective layer. During cutting, chips glide on top of the protective layer, preventing fast deterioration of the original coating and prolonging tool life.
Tangentially mounted inserts
WNT's System SOGX series of turning inserts and toolholders combine to provide users with four useable cutting edges. In addition to maximising the number of cutting edges, by tangentially mounting the inserts, a stable process is ensured, even under extreme cutting conditions. This is further enhanced by the availability of a coolant supply that can be precisely directed and fed from either the rear or side of the toolholder.
Internal cooling
Horn Cutting Tools offers Boehlerit's new turning toolholders with connections for internal coolant supply. They are available from stock with toggle clamp (ISO-P) and screw clamp (ISO-S) systems, allowing manufacturers to benefit from the productivity advantages of cooling directly at the cutting edge.
Wave mill expanded
Sumitomo Electric Hardmetal has extended its WFX-Type Wave Mill screw-locking shoulder milling cutter range using the proven economic advantageous series of four corner inserts into the WFXH, a high feed rate multi-purpose roughing, and WFXC chamfering-type bodies. By maintaining the use of existing inserts in the WFX Series, tool management and stock holding of inserts becomes more economic, extending their use to a wider range of applications.