Craig Wilson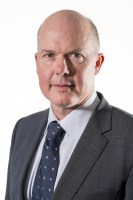 Managing director, Williams Advanced Engineering
Wilson started his career at Jaguar Sport in the early 1990s as production manager

He spent more than a decade at TWR Group, six of those as managing director, and oversaw projects such as the Aston Martin DB7, Volvo C70, Renault Sport Clio V6 and concept designs of the Bugatti Veyron, Aston Martin Vanquish and Audi RS4.

Before joining Williams, Wilson co-founded Oxford Applied Technologies, an engineering consultancy bringing sustainable transport projects to market. His previous roles include six years based in Melbourne as chief executive officer of Walkinshaw Performance.

Wilson became managing director of Williams Advanced Engineering in January 2013 and oversees all business development activity, as the company commercialises its Formula One-derived technology.
Freshly homed in a shining new purpose-built facility, Williams Advanced Engineering is the umbrella business for all of Williams' non-Formula One activities. It brings together what its managing director, Craig Wilson, describes as the former Performance vehicles and an 'eclectic mix' of mainly motorsport-related activities the group had undertaken, allowing it to pitch itself to clients as an expert operator in the arena of things that go fast on wheels and the technologies that enable that.
'In terms of customers, it's about 70 per cent automotive, and maybe 30 per cent of that is motorsport-related,' Wilson said. 'And in terms
of capabilities, we have just about everything that's needed to develop low-volume vehicles, apart from a dedicated styling department; and, even then, we have some people who have expertise in styling.'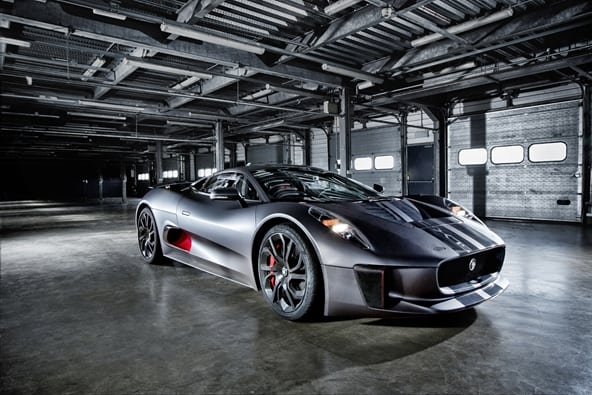 Customers in the automotive field tend to come to Williams to develop concept vehicles, such as the Jaguar CX-75 hybrid supercar; or special editions of vehicles that might be specifically to compete in motorsport, or to be made as a premium limited edition for the market. One recent example of this is the fearsome 600hp Nissan GTR Nismo, which goes on sale to brave and well-heeled petrolheads next year and is currently generating fear on racetracks.
The business draws on particular specialities at the heart of developing performance concepts, Wilson said: 'Where customers are most interested in our capability is in aerodynamics and thermodynamics, which is a vastly growing interest not only from automotive, for improving efficiency; in lightweight materials, chassis dynamics and dynamics in general, and in electric propulsion, where we have a wide capability from batteries and energy storage to motor generator units and the software and control of those systems,' he explained. 'We also have the traditional skills around the vehicle package and kinematics; we even have two guys who know about interiors, although that's usually used for packages; if we actually did an interior we'd work with a Tier 1, but we can give you the hardpoints you'd build around.'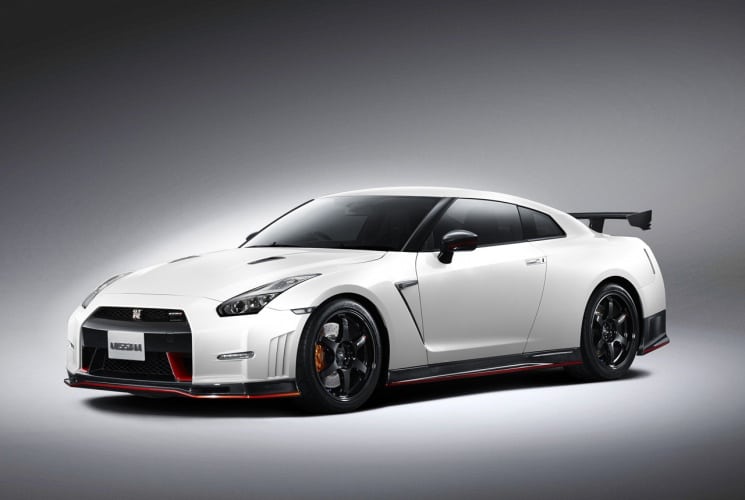 Typically, a project would start with possibly a style and a set of performance parameters the customer would want a vehicle to hit. 'For the Nissan GTR, we were given performance parameters and told what we could and couldn't touch on the vehicle, and what could be up for debate. So we did some work in simulation about how to get a certain Nürburgring lap time, from that vehicle, then we worked with Nissan. It did the powertrain because that's
its core thing; we did feasibility studies then did the proof of concept.'
Like all motorsport operations, Williams is equipped to work fast towards clear goals; the Formula One season revolves around two-week periods to review technical issues from the last race and resolve them for the next. 'And we sometimes work to that speed,' said Wilson. 'We recently did a project to design new brake ducts in two-and-a-half weeks, from modelling through prototyping to a production plan. It would have taken the client 12–14 weeks. But more often we have to match the speed of collaborators; automotive companies have to be careful about things such as data flow.'
What comes out of a project is a concept that is manufacturable to the level of volume and quality the customer requires, using the production facilities to which they have access. This calls on the expertise of about 130 staff, of whom about 90 are qualified engineers; plus some 25 staff in testing facilities who Wilson shares with his colleagues in the Formula One division. 'The wind tunnel is a shared facility, so the technicians and model makers work across both businesses, for example. We might call on the skills of some of the F1 people for specific projects, just as they might ask for our help when they need some of the expertise we have, but for the majority of projects the two groups are separate,' Wilson said.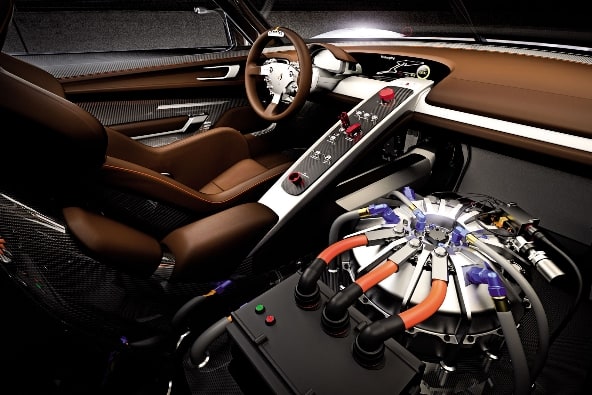 The business turns over about £20m per year, with 2014 some 20 per cent up on the previous year on a like-for-like basis. 'But really, we're still getting going,' Wilson said. 'Up until this summer, Advanced Engineering was operating below the radar. The company is quite young and in some ways we're unproven; we often see clients give us something small to start with. It's only since opening the new facility this summer that we've been able to promote ourselves properly. And that's given us room to expand, as well as a much better working environment.'
Previously, fitting in on the Grove site in spaces around the Formula One operation, the business only had two bays that could be closed to give the level of security needed for commercially sensitive operations; now it has five secure bays.
For Wilson, the lack of any connection to a commercial vehicle business is a distinct advantage, as companies such as Lotus, one of its competitors, can sometimes lose business because prospective clients see them as competition rather than collaborators.
Having a Formula One team as a shop window also helps, he said. 'I think there's an interest in us because of F1; it's attractive because of the technology people see us using, but that's not what they want; they want cost-effective, production solutions. So we adapt the skills from F1into commercial, feasible industrial solutions.' As an example, Wilson explained: 'We've developed lightweight high-performance electric motors for F1, which you never use in a production environment as they're very expensive because of the exotic materials they need. But some of the techniques, such as how the motor was wound, could be very relevant to their performance, and still would be, even if you're using cheaper materials.'
This is a trend that Wilson's seeing across the UK's motorsport sector. 'Taking F1 technology into other sectors is a trend across motorsport. The skills are transferrable, and a lot of other sectors are looking outside the box to be more competitive and it's natural that motorsport is a sector that they would want to investigate.'
And it also attracts people to the sector. Williams Advanced Engineering is mainly staffed by motorsport veterans, but it employs eight to 12 graduates per year, more from mechanical engineering courses than from specific motorsport degrees. 'We might be getting the cream of the crop, but we are impressed with the quality of people.' Wilson doesn't agree that today's graduates are notably short of practical skills. 'Lack of hands-on skills for graduates has always been the case, it's not a recent thing. But our graduates are very informed. We want a high degree of intellect but character and work ethos —  attitude — is the number-one thing we need, without a doubt.'