Motorsports' top flight is more relevant than ever to the outside world says Williams' technical director. Jon Excell reports. 
The question of Formula One's (F1's) 'road relevance' never fails to divide opinion. For some, motorsport's biggest competition represents engineering at its purest: a pursuit of speed, energy efficiency and aerodynamic perfection that stirs the soul and pushes at the boundaries of what's possible.
For others it's an incongruous spectacle: a gas-guzzling parade that's got more to do with entertainment than engineering solutions to real problems.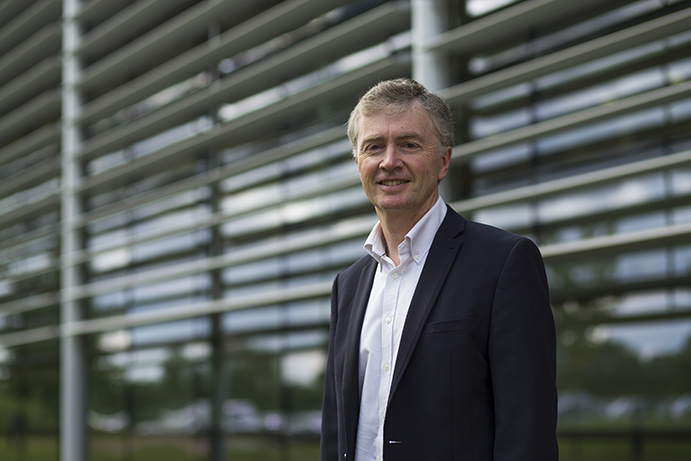 According to Paul McNamara, technical director of Williams Advanced Engineering (WAE), the technology services arm of the world-famous racing team, top-flight motorsport and the engineering disciplines and technologies it helps to drive has rarely been more relevant to the wider world.
Based alongside the racing team, at its headquarters in Grove, Oxfordshire, WAE was established in 2010 to apply the expertise and technology developed by the racing business to technical challenges in other arenas.
Today, the division employs around 200 engineers and with its most recent results showing 74 per cent growth in revenue and a roster of around 48 separate projects spanning applications in motorsport, automotive, defence, sports science and healthcare, there's clearly a growing appetite for what McNamara terms a  "motorsport mindset".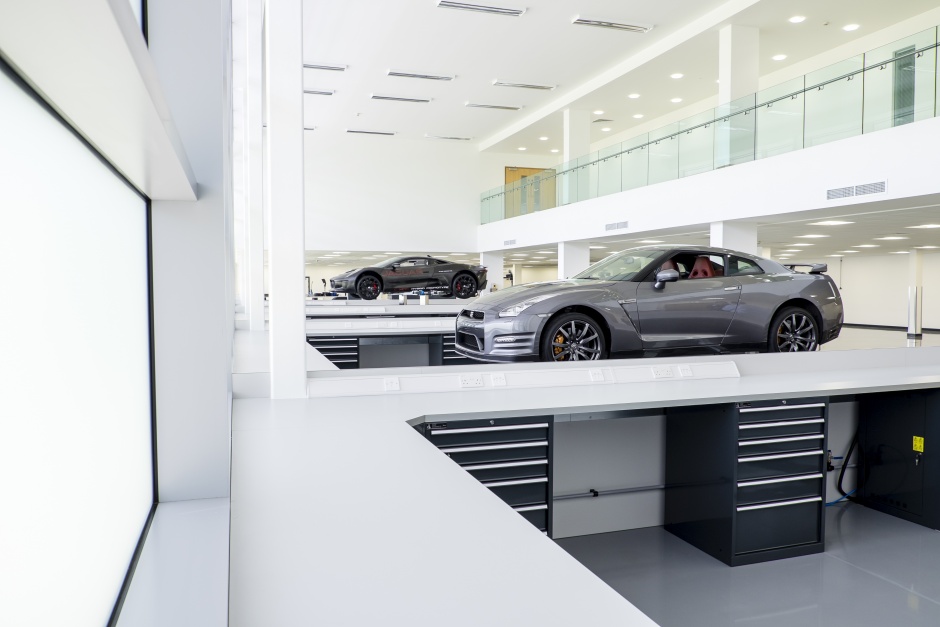 Broader opportunities
Joining the organisation in 2015, McNamara – formerly an executive director of Shanghai Automotive Industries and managing director of UK powertrain specialist Ricardo – was bought on board to identify some of the broader opportunities that those from a pure motorsport background might not pick up on. "The reason to have me with a non-motorsport background is to bring some perspective," he told The Engineer. "If you just had a load of motorsport guys sat here they'd find it hard to see what the connection is to the outside world."
In terms of what it offers the outside world, McNamara talks about three key areas of expertise.
The first of these is electrification, a specialism that emerged from the racing team's development of its own electric motor, battery and control system, and one that is becoming increasingly relevant to the world beyond the track.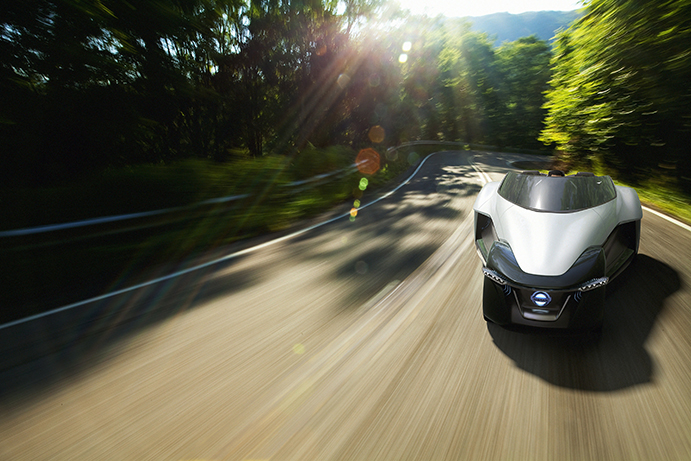 "If you look at the way automotive powertrains will be," he said, "there will be some internal combustion engines, but there will also be hybrids, pure electric vehicles and some sort of fuel cell. Three of those categories involve some sort of battery and control system, and we're very much wanting to position ourselves as strong in batteries, control of batteries and lightweighting of batteries."
The group's most high-profile development in this area is the 28kW lithium-ion battery used to power the vehicles competing in the Formula E electric racing competition.
And while this application itself is a spin-off from the group's F1 activities, it's proven to be a valuable testbed for technology destined for the road. "Formula E is a great example of our battery technology," said McNamara, "we can design batteries, we know how they're going to get used, and we can develop and learn what works and get feedback after each race – and that has allowed us to take a lot of learning and know-how, and put that into automotive batteries."
WAE is now involved in a number of roadcar battery projects, including the development of Aston Martin's Electric Rapide and a high-performance battery project for VW Audi. The group also recently won a bid to lead a consortium, including Coventry University, Unipart, WMG, and Productiv, in the development of a flexible battery manufacturing facility for UK industry.
Aerodynamics and thermodynamics
The next key capability McNamara spotlights is aerodynamics and thermodynamics, another area of expertise refined on the racetrack that's becoming increasingly relevant to the wider world. "Energy… is a scarcer resource in a battery car," he said, "And if cars are more aerodynamic that's going to help in the age of battery cars".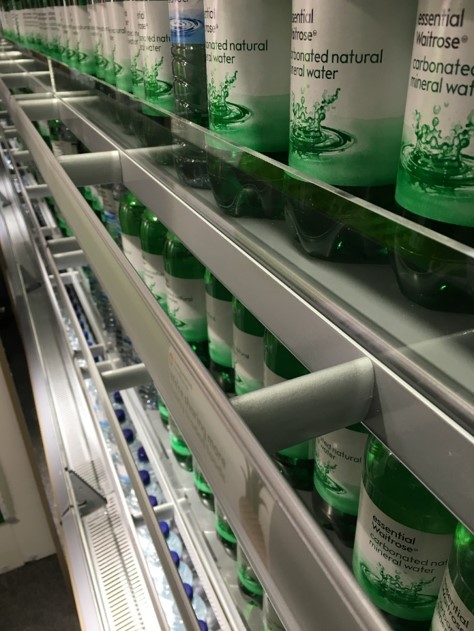 A key resource here is WAE's two state-of-the-art wind tunnels, which are increasingly being used to test concepts and refine designs for applications away from the racetrack. For instance, the facility was used to help develop the handling and improve the aerodynamic performance of Nissan's futuristic electric concept vehicle: the Blade Glider.
In a somewhat less predictable application, the group recently collaborated with UK start-up Aerofoil Energy to develop a new aerodynamic device that reduces the energy consumed by supermarket refrigerators. This retrofittable system, claimed to enable a 20-30 per cent energy saving, attaches onto each refrigerator shelf and controls the airflow, ensuring that more of the cool air stays inside the refrigerator cabinet. According to McNamara, the technology is currently undergoing trials with Sainsbury's, Waitrose and Asda.
The third key area of specialism is lightweighting, again, an increasingly important area for the wider industry, and a discipline in which the UK, primarily through its motorsport heritage, is something of a world leader. But while WAE's track-inspired expertise in making stuff out of carbon fibre has obvious applications in the automotive sector, it's also leading to unexpected gains elsewhere. For instance, in one recent project, the group used its knowledge in this area to develop the Baby Pod, a lightweight crash-proof carbon-fibre pod designed for transporting babies from one hospital to another.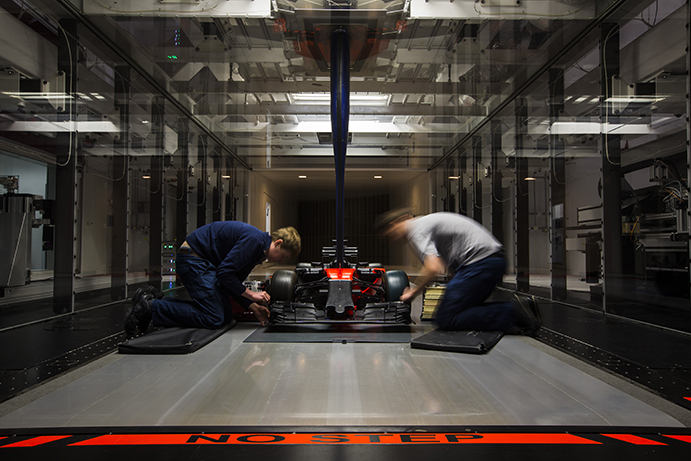 The division currently has around 48 separate projects on the go and, according to McNamara, two-thirds of these are in the motorsport and automotive space.
But other sectors are becoming increasingly important, not least defence, which is a particular area of focus currently and an industry that Williams actively courts by sending engineers to defence exhibitions and trade shows.
So far, said McNamara, the group has been involved in three key projects that have progressed through to the deployment level: a power and connectivity project for military ground vehicles; an air-sampling system designed to work in a variety of wind conditions; and an initiative focused on driver ergonomics.
Looking to the future, McNamara hopes to help steer continued growth at WAE and is particularly keen to explore new applications of its expertise in the health and defence sectors. Interestingly, the group is also now beginning to look at whether some of the lessons that the company has learned outside of motorsport can actually be fed back into the racing business.
But ultimately, the main aim is to extract and export the expertise honed in the ultra-competitive and fast-paced world of F1 engineering and making the most of what McNamara terms the "motorsport mentality. "It's a particular way of doing engineering", he said. "For most industries there's something you can take from it but not everything. At the end of the day we're producing a relatively limited number of cars; there's a very controlled user experience; you know exactly what it's going to do; and you know exactly who the driver is, so it's different to when you move a product out into the field. But it does give us a great testbed."