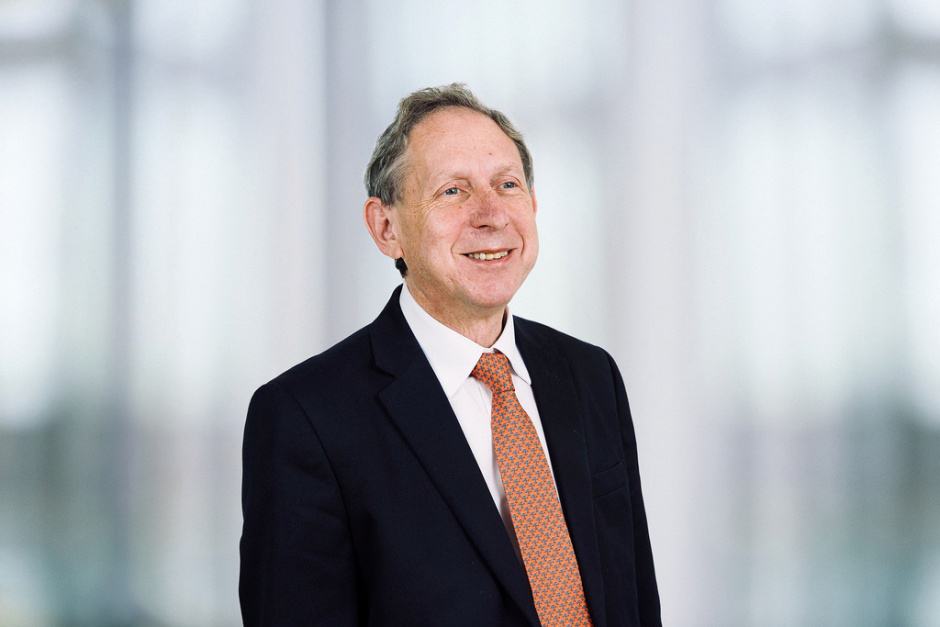 Rolls-Royce is sometimes called the jewel in the crown of British industry. A name with international recognition thanks to its heritage in the automotive sector (even though that is no longer part of the company), for many, it exemplifies the value of British know-how, its jet engine products are highly visible everywhere in the world, and it is obvious evidence that British inventiveness, with Frank Whittle's pioneering work in jet propulsion,can lead to industrial exploitation and a tangible contribution to "UK plc". It is also a respected employer of engineers and a sponsor of much basic scientific research.
For a company so synonymous with technology – even in a world where, to some, technology means digital industries – the role of chief technology officer must be a daunting one. But to Paul Stein, the current holder of the position, it represents a logical progression of his career.
Trained as an electrical and electronic engineer, Stein ran Roke Manor Research in Hampshire for 10 years from the mid-1990s. "That gave me a grounding in what mobile telephony can do, what now we call the Internet of Things can do, what modern sensors can do and what modern software systems can do, so that was a pretty good background," he told The Engineer. From there, he took a sideways step into the Civil Service, spending three years as director-general for science and technology at the Ministry of Defence. "The role was about making sure that the UK was prioritising its defence research in the right areas," he said. "I felt very strongly that the MoD needed some help and I thought I could, in a small way, help what we needed to do nationally. At the time, we had quite a pressing campaign in Afghanistan and wanted to make sure that the money was being spent appropriately to help our armed forces in theatre with technological superiority, and at the same time preserving money for other threats and for future capability."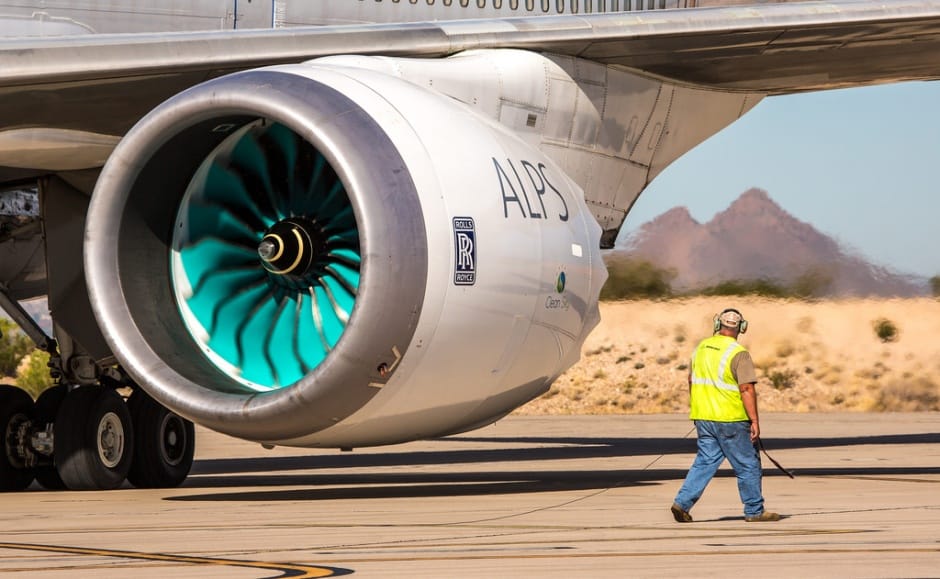 On reaching the end of his contract with the MoD, Stein decided that he wanted to return to industry. Initially, he wanted to go back to electronics, but "out of the blue", he said, he was contacted by Rolls-Royce "In a very famous phone call I had with Colin Smith, who was then the director of engineering and technology, I said: 'But I don't know anything about gas turbines' and Colin told me I was perfectly qualified for the job because he had plenty of gas turbine experts, so I was offered and accepted the role of chief scientific officer."
CSO was a specially created role for Stein, tasking him with ensuring that Rolls-Royce was not blindsided by an emerging disruptive technology. "The role was to horizon-scan, attend conferences, look at what the competition is doing and what the start-up community is doing, and make judgements about whether any of that was going to have an impact on our business." Stein spent six years in this role, followed by single year as director of research and technology, before being promoted to CTO in April 2017. "My main role is to approve all technology investment across the company, making sure that is spent effectively and efficiently, and that we have a technology plan that keeps our products and services competitive and that uses technology to maximise productivity and keeps business future optionality open for us as a company," he explained.
We have still got a long way to go in evolving the gas turbine; it still has a number of tricks up its sleeve
Gas turbines still represent the core of the business for Rolls-Royce, and as a propulsion system for larger aircraft – twin-aisle and longer range single-aisle – Stein  believes they will be unchallenged for the next 40 to 50 years. "We are still increasing our understanding of turbine machinery, despite the gas turbine being 70 years old," he said. "We have still got a long way to go in evolving the gas turbine; it still has a number of tricks up its sleeve."
The main thrust of development for gas turbines is always to make them more efficient, generating more thrust with less fuel, reducing noise and cutting harmful emissions. Carrying the flag for this technology is the latest generation of Rolls-Royce's Trent gas turbine line, the Ultra-Fan, a development of the Trent XWB that powers Airbus's A350 airliner, currently the world's most efficient aerospace gas turbine. "To get the next step in efficiency, we have designed a brand-new core to the engine with a much larger fan at the front," Stein said. This may have knock-on effects for aircraft design, he admitted; it may become more difficult to sling engines with ever wider diameters underneath the aircraft wing.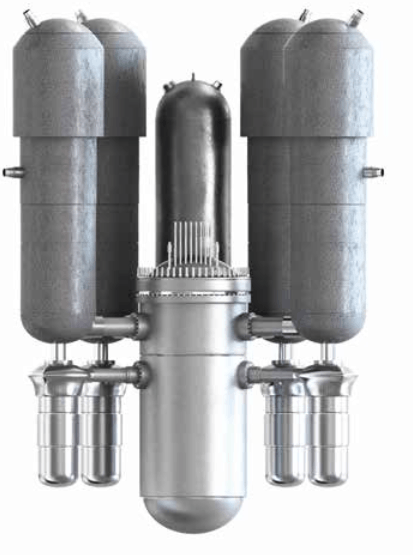 For smaller aircraft, however, Stein sees an increasing role for electrification of propulsion, although even electric aircraft may need an on-board gas turbine to generate electricity. Generating electricity may become increasingly important to Rolls-Royce in the future, he noted, as the nuclear sector becomes a larger part of the business. The company has been a nuclear player for many decades, building the nuclear reactors for the Royal Navy's submarine fleet, but it has not to date contributed to the civil nuclear sector. But that may be about to change, with the company's involvement in the UK's project to develop small modular reactors (SMRs). "Submarine reactors are there for a specific purpose – to propel submarines – and have not been designed as power stations," he said.
The Rolls-Royce SMR design is specifically aimed at civil applications and was designed with a target electricity price of £60 per megawatt hour in mind – competitive with the current cost of wind power, Stein explained. Like the aviation sector, nuclear is a necessarily conservative industry because safety is so critical, and therefore the design of the reactor and steam raising equipment is in line with current nuclear reactor technology. "The physics is completely conservative technology that we know, fuel systems that we know, operating regimes that we know. The revolution is in the manufacturing technology. Rather than being the result of an enormous on-site civil engineering project, with custom-made technology of huge scale, SMRs "are prefabricated in a controlled environment using modern robotic assembly techniques, inspection techniques, and industry 4.0 devices," Stein said. The company is working with civil contractors and electrical specialists such as AMEC and Siemens, along with others, so that it can offer a complete turnkey solution to building and commissioning a full nuclear power station based around its compact prefab reactor. "A lot of virtual reality technology is going into designing the factory that we will build if we get the product off the ground," he added.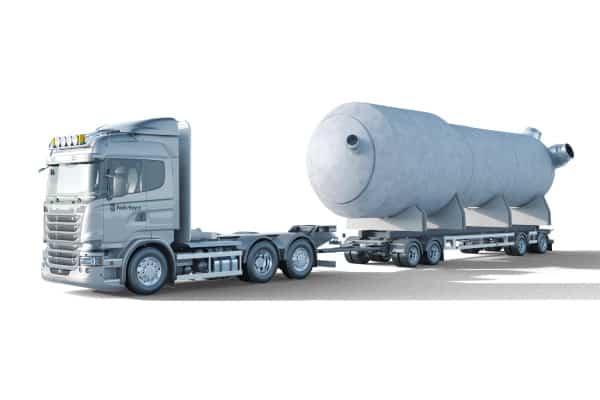 Rolls-Royce is working closely with the UK government to advance the SMR project. "We are calling it the UK SMR solution," he said. "It's UK IP, UK manufacturing and UK jobs and UK research universities and work for the younger UK generation." The goal is for the UK to be the pioneer of this technology, he stated, but if successful Rolls-Royce would look to enter into an international co-operation to exploit export markets.
Back with propulsion technologies, Rolls-Royce recently announced that it was among a group of investors taking stakes in Reaction Engines, the Oxfordshire-based company developing an air-breathing hybrid engine that can act like a jet in atmosphere and a rocket in space. This is an example of technology going full circle, Stein commented, as technology originated with thermodynamicist Alan Bond as part of a project called Hotol some 30 years ago. The company is working with Reaction Engines on developing "quite a large number of technologies," Stein said.
Other innovations are taking place in the way that Rolls-Royce maintains its engines. This has in the recent past been revolutionary for the industry, Stein explained – the company pioneered a system of customers buying "power by the hour", essentially paying for flying time with the cost including maintenance. Because this service depended heavily on the company being able to monitor its engines in service and determine when they might need repairs or checks, this was in effect an early use of the Internet of Things, he added: the engines were heavily equipped with sensors that transmitted data back to the company. It is now adding digital manufacturing to its list of digital technologies, in particular looking at using robotic techniques to allow engineers to probe the interior workings of engines while they are still on the wing and even to carry out repairs, such as rebuilding turbine blades using a combination of additive and subtractive technologies. "If you can perform a repair on the wing in a few hours as compared with a few days to remove an engine, then you're clearly going to be offering a better service your customers."
The interior of the engine will also be undergoing changes. For some time now, the turbine fans in the hottest part of the engine core have been made from nickel superalloys grown as a single crystal. "The area which is almost relentless in its development is materials science. We are always looking for materials that can survive hotter environments, that can be more reliable, that can be cheaper or lighter or any combination of the above," Stein said. The next stage from the current technology is likely to be ceramic matrix composites (CMCs), which are strands of silicon carbide baked into a matrix of the same material (sometimes known as SiC-SiC for this reason). "We are at the start of the journey with those, and that's going to take quite a while, because nickel has been with us for some time and we are very used to its properties, but we are at the start of the journey to start using ceramics, initially for small parts of the hot end and then more and more with time as the technology matures and we understand the properties better." Although reluctant to give many details, Stein revealed that Rolls-Royce is now gaining experience of these materials in real gas turbine environments.
Paul Stein  will be speaking on the first day of the Engineer conference (5th June, NEC, Birmingham)