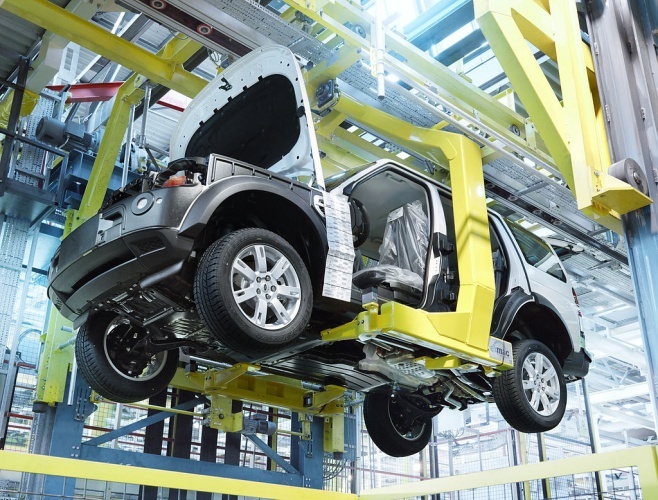 According to the Financial Times, the cuts will be announced in January and will form part of the company's £2.5bn cost-cutting drive to boost short-term profitability. That plan, known as Project Charge, came on the back of Q3 financial results that saw JLR post a £90m loss from July to September. Its most recent sales figures from November showed a year-on-year drop of eight per cent, with overall sales for January to November down 4.4 per cent. The weak performance has been blamed on flagging demand in China, combined with uncertainty over diesel regulations and Brexit.
"In China, we continue to see significant market challenges but we remain focused on taking all the operational actions necessary to balance production with demand," Felix Brautigam, JLR's chief commercial officer, said on the back of the recent results.
In a sequence of announcements made since June 2018, JLR has revealed that production of its Discovery model would move from Solihull to Slovakia and that 1,000 workers at its Castle Bromwich plant would drop to a three-day week. The Solihull plant – which has already shed around 1,000 workers - also saw a two-week shutdown in October to compensate for the shrinking demand for JLR vehicles. The 'operational actions' referred to by Brautigam will now almost certainly see thousands more jobs go across the company's Midlands plants.
The short-term Project Charge is to be succeeded by a medium-term plan known as Project Accelerate. As reported by the FT, these plans were drawn up by Boston Consulting Group under direction from Tata Motors, JLR's parent company. Back in September, when details of the turnaround plans were first announced, JLR said it was aiming "to improve its business performance through the ongoing Charge and Accelerate transformation programmes, targeting £2.5bn of cost, cash and profit improvements over the next two years. As a matter of policy, we do not comment on speculation and rumours about potential measures that might form part of these plans."
Alongside the estimated 5,000 jobs cuts, JLR is expected to streamline its range of vehicles over the coming years. Of the 13 models the company produces, just three -  the Range Rover Velar, the new Jaguar E-Pace and the electric Jaguar I-Pace – saw sales rise in Q3 2018.