Jaguar Land Rover, Britain's biggest carmaker, is set to announce the loss of 1,000 temporary contract workers from its Solihull production facility, blaming sales hit by Brexit and consumer uncertainty over diesel.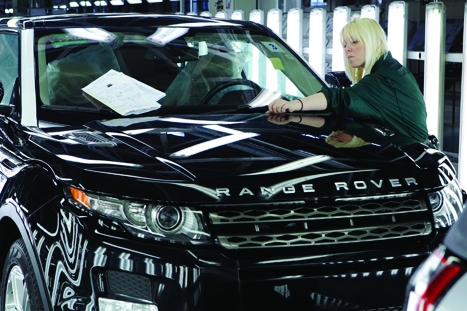 Sales of the Jaguar brand are reported to be down 26 per cent in 2018, with Land Rover suffering a 20 per cent drop. In an announcement expected on Monday, JLR will attribute the declining sales to customer uncertainty caused by Brexit, as well as shifting government policy in relation to diesel. Over 90 per cent of the company's UK sales are from diesel vehicles.
"In light of the continuing headwinds impacting the car industry, we are making some adjustments to our production schedules and the level of agency staff," read a JLR statement.
"We are however continuing to recruit large numbers of highly skilled engineers, graduates and apprentices as we are over-proportionally invest in new products and technologies."
Dom Tribe, automotive sector specialist at management consultancy, Vendigital, said: "In the highly-unionised automotive industry, contractors are a flexible employment resource for volume manufacturers - allowing them to reduce labour costs as and when needed.
"It is therefore no surprise that these job losses concern contractors rather than full-time workers. With government continuing to make slow progress over a Brexit trade deal, we may see more automotive manufacturers following suit in order to mitigate risks, reduce overheads and protect their profitability."
The Solihull plant employs around 10,000 people, including 2,000 contract workers. Earlier in the year, JLR announced that it would cut production at its Halewood plant in Merseyside in light of Brexit uncertainty.