Joel Gibbard is the founder of Bristol-based Open Bionics, which aims to develop a low-cost prosthetic hand suitable for amputees around the world. A graduate of Plymouth University, Joel believes that any engineering student with strong ideas should be able to start up their own company to develop their concepts.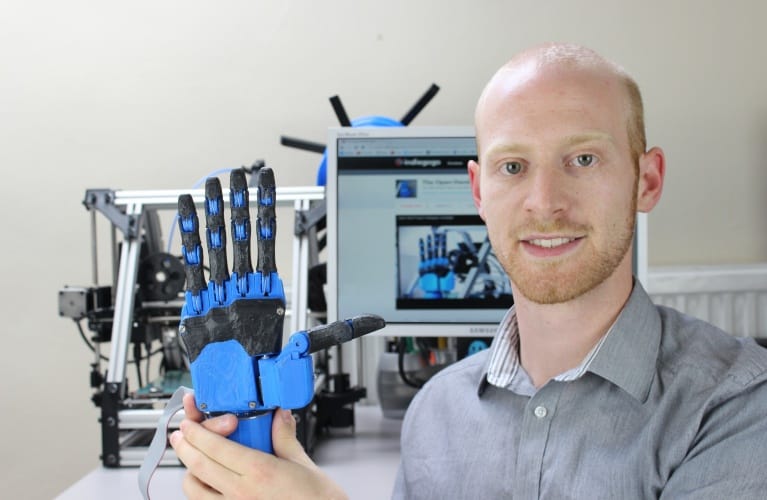 Joel graduated in 2011, having qualified from Plymouth's BEng course in robotics, which he says 'was a really good introduction with lots of hands-on content, covering fundamentals of control engineering, computer science and mechanical engineering.' However, it didn't focus on specific areas of robotics, such as industrial and prosthetics. 'We did touch on some of those areas, but not in detail.' he comments.
Joel's final-year project was his first prototype robotic hand. 'I'd looked at advanced robotic prostheses and I thought they were amazing bits of engineering, but they were rather inaccessible for most amputees because they were just so expensive, tens of thousands of pounds. I wanted to change that.'
After graduating, Joel accepted a job with National Instruments as an applications engineer; this mainly involved customer support and education. 'It was really valuable for me, because I learned about business, and about presentation and people skills.' He stayed with NI for around 18 months before deciding to concentrate on the prosthetic hand project.
'I now think I accepted a job too early,' he says. 'I'd recommend people try to get a job in the sector they are most interested in. It's better to spend the time looking for something that gives you relevant experience if you can than to take the first thing that comes along.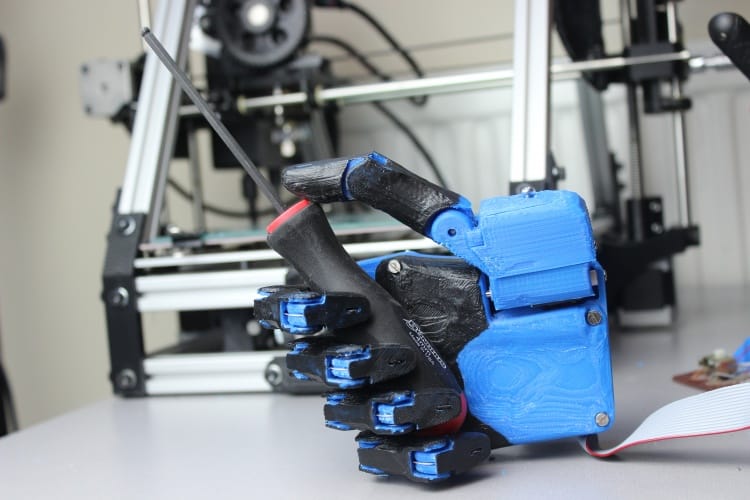 Joel's initial foray was to start a crowdfunding scheme through the website Indiegogo to fund initial development of the robotic hand. He didn't look for work within the robotics sector because he says, nobody was working with the philosophy of improving accessibility and he thought he wouldn't be able to get traction for his ideas. He raised over £40,000 between September and October 2013, with the idea that the project would be entirely open-source — again to improve accessibility.
It wasn't until a year later that Joel founded Open Bionics. 'I decided I wanted to sell my designs as well as share them,' he says. There is still an open-source aspect to the project; 'The plans are still open-source for non-commercial use. We release design periodically so some people will keep all of their development completely open; so anybody can jump in at any point and start working at the point where the developers have reached.'
Joel says that he would definitely recommend the idea of starting a business based on a project. 'There is a surprisingly large amount of support available, especially for university spinouts, with incubators and grants and so on. It's very easy to get enough funding for the first six months of development and market testing. I think anyone with a half-decent idea should be able to do that. University incubators are definitely the best place to go as a first port of call.'
As for crowdfunding, Joel says it was a very valuable experience. 'The process is so valuable in terms of talking to people who are interested and enthusiastic and learning about your market. I'd say it's a must,,' he says. 'But I think I did it too early, I thought I was racing against the clock. I had more time than I thought, and I think that people should spend more time looking and what funding is available from other sources.'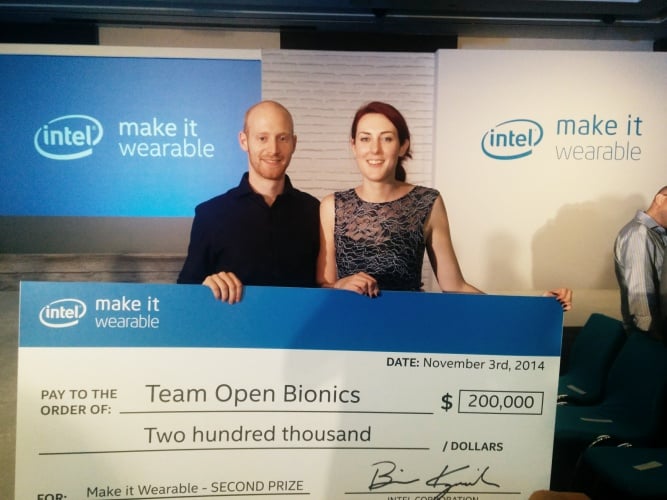 The Open Bionics hand, which is called Dextrus, is designed to be available for under £1000, and is made using 3D printing. 'That isn't actually part of our business plan, but it's the best tool at the moment for making low-volume plastic parts,' Joel explains. Open Bionics has to date won $200,000 in a competition for wearable technologies run by Intel (in which it came second), and has been shortlisted for the £50,000 Inclusive Technology prize from NESTA.