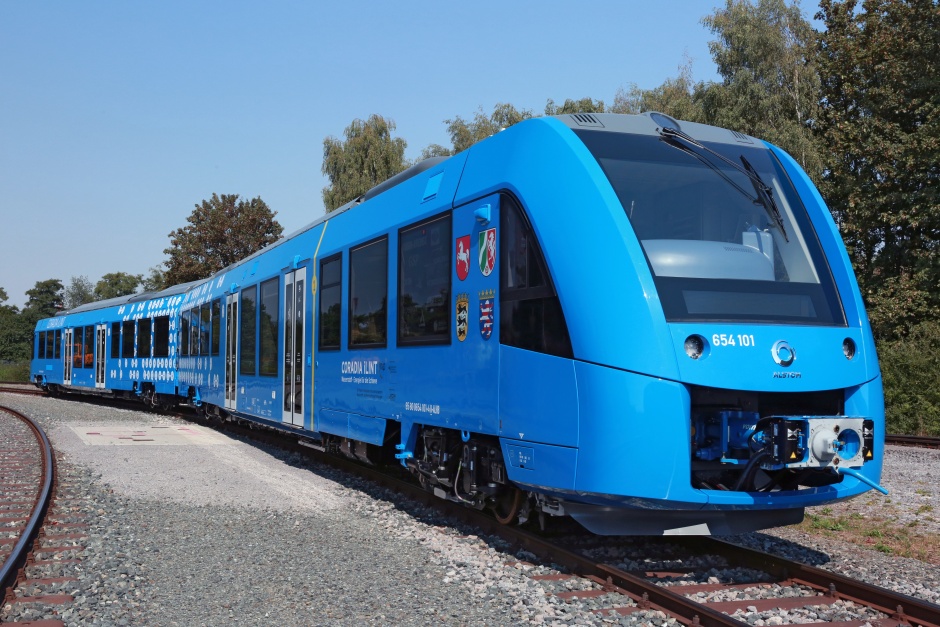 The DfT's recent scaling back of rail electrification plans means that there will be greater demand for non-electric trains, including alternatives to diesel.
Alstom UK managing director for trains and modernisation Mike Hulme said: "We're working with Liverpool city region to establish a source of hydrogen from the refineries in the Ellesmere Port area and we believe that the Liverpool area would be a good test case."
Hulme suggested Liverpool-Chester services as a suitable trial for the hydrogen train. Network Rail's Halton Curve project is currently under way to restore a section of track near Frodsham in Cheshire, making possible a new hourly service between Liverpool and Chester from December next year. Alstom's new Widnes technology centre is nearby, and north-west England has an established rail engineering skills base, he said.
He added: "There has been dialogue with Liverpool city region and various Roscos about how we can develop a demonstrator. It is an option which we're pushing quite heavily, and we seem to be getting some traction."
Alstom's Coradia iLint train, powered by a hydrogen fuel cell, is currently undergoing tests in Germany and the Czech Republic, with the aim of conducting passenger test runs on the  Buxtehude–Bremervörde–Bremerhaven–Cuxhaven route early in 2018. Earlier this year (March 2017) it perfromed a successful test at 80 km/h on Alstom's test track in Salzgitter, Lower Saxony.
Hulme said that the question of emissions would drive a search for alternatives to diesel technology, and questioned whether emissions from diesel trains around key terminus stations such as Euston would be tolerated in the medium to longer term. "I suggest they won't, so there has to be an alternative technology. Clearly hydrogen could be one of those technologies."
Other options include battery technology. Bombardier Transportation has conducted research in this area in recent years and modified a Class 379 Electrostar to demonstrate it could match the performance of the electric version running on battery power. Hitachi's bi-mode trains are capable of running on electric power where it is available and diesel elsewhere, which also contributes to reducing emissions.
Following the DfT's announcement on electrification in July, Liverpool mayor Steve Rotheram tweeted: "Stop on electrification provides greater opportunities for hydrogen trains. Alstom UK in Widnes is leading the way alongside our H2 companies."