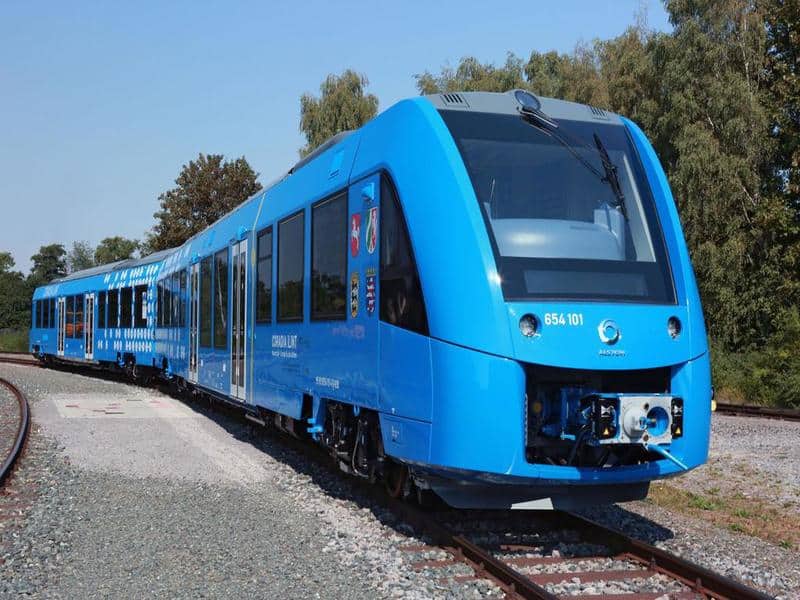 Alstom has run the first tests of its Coradia iLint passenger train, claimed to be the first in the world to be run on electricity from a hydrogen fuel cell. The test, which took place at the company's test track in Lower Saxony, Germany, saw the train running at 80km/h.
The test was the beginning of four weeks of trials of the iLint, which will check the stability of the energy supply system and the interface between pneumatic and electric brakes. Alstom claims that the train uses a combination of innovative technologies, such as clean energy conversion, flexible battery storage, and smart management of traction power and available electricity. While for its tests the train is running on hydrogen produced as a byproduct of industrial processes, Alstom envisages train services running on hydrogen produced by wind power.
Tests are also underway in Velim, Czech Republic, during which the train will run at its full-service speed of 140km/h. Static trials have already been completed, during which Alstom verified all the electrical and pneumatic functions, including the pressure tank that holds the hydrogen fuel, the battery and the fuel cell itself. Based on the company's diesel train, the Coradia iLint is being targeted at non-electrified rail routes.