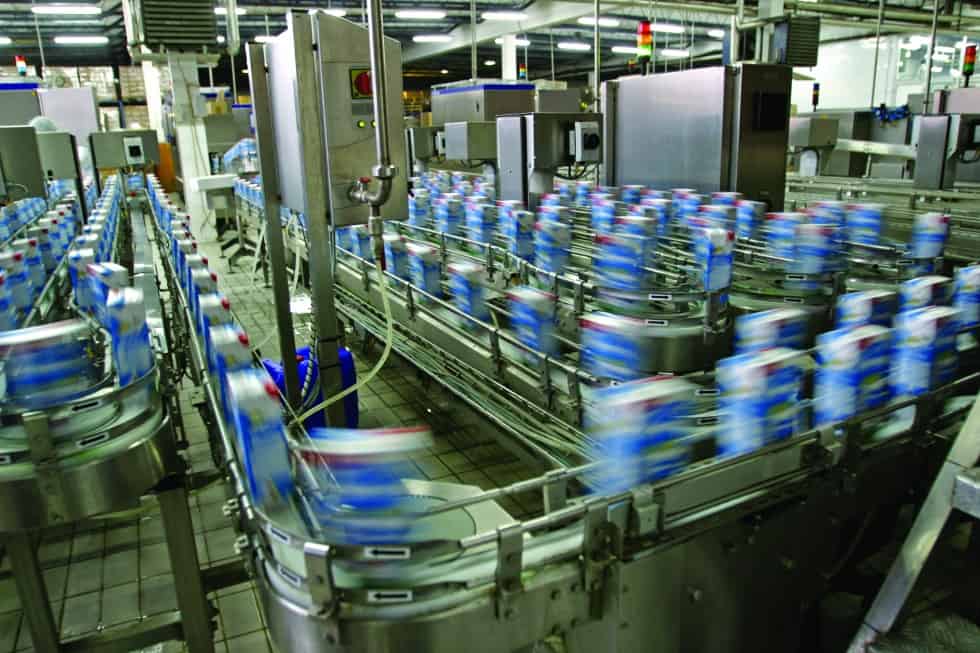 The AI system, which precisely monitors levels of dirt on equipment to ensure it cleans them effectively, could save the UK industry £100m, its developers claim.
Existing technology used by the food and drink industry to clean processing equipment without disassembling it cannot measure exactly how dirty the vessels are inside, meaning companies can clean for up to five hours each day to prevent contamination.
As a result, cleaning can account for around 30 per cent of the industry's energy and water use.
The AI system, being developed by Derbyshire-based cleaning technology specialist Martec of Whitwell, in collaboration with Nottingham and Loughborough Universities, will use ultrasonic sensing and optical fluorescence imaging to measure dirt levels inside equipment.
This could save between 20-50 per cent of the time companies spend cleaning, and thereby increase the amount of time equipment is available for production, according to Ian Sterritt, co-owner and director of Martec.
"One of the biggest problems in food manufacturing is how much time is spent cleaning," he said. "In effect they are cleaning equipment that is already clean."
The system will use optical fluorescence imaging to measure dirt levels inside vessels such as tanks and mixers, said Sterritt. Light of a specific wavelength is shone at the walls of the tank, causing proteins within any food stuffs present to fluoresce, which can be detected by the camera.
Software then studies the generated image pixel by pixel to locate any fouling in real-time.
Meanwhile an ultrasonic device is used to image the inside of pipework, said Sterritt. "We have already proven the ability of the two sensing technologies to detect the levels of fouling on the walls," he said.
As part of a year-long feasibility study, the researchers now plan to develop software that can process this sensor data and generate algorithms for an AI-based monitoring system. This AI system will be capable of learning from each cleaning round to automatically improve its performance, said Sterritt.
"It will become more and more refined, each time it goes through the cleaning process," he said.