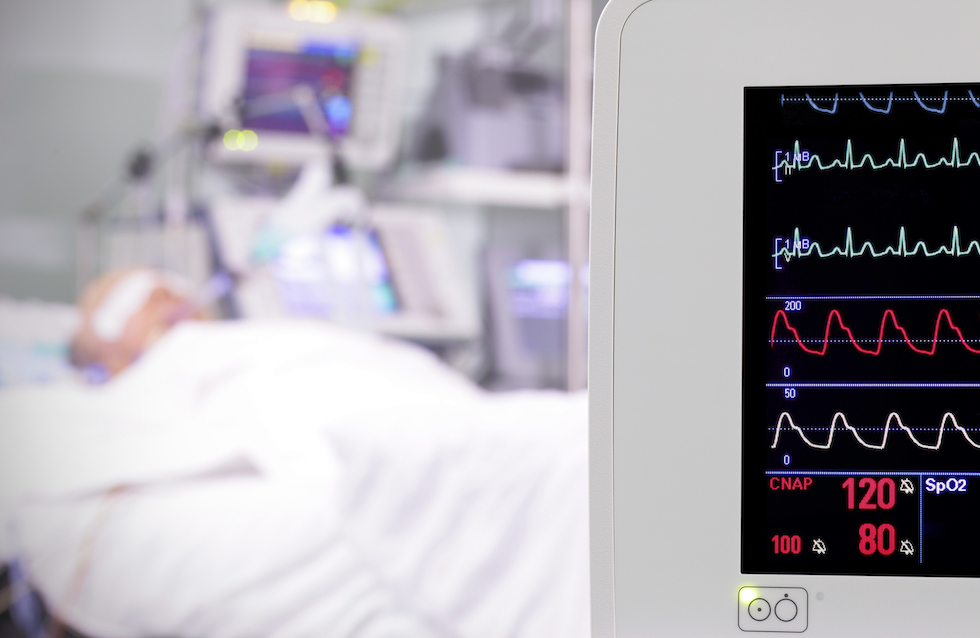 The research network, involving the Universities of Nottingham, Oxford and Warwick, will identify technologies that can provide more personalised and responsive care for cancer and intensive care patients, and those with chronic wounds.
The three-year, EPSRC-funded project, which is being led by Prof Stephen Morgan at Nottingham University, will investigate technologies to monitor patients and administer medicines or adjust treatments as necessary, using information from built-in sensors.
A particular focus of the research will be on devices that use the type of closed loop control system of feedback and intelligence found in power electronics used to control motors, said Morgan.
"These continuously measure and feed their output back into the system, so they can constantly adjust," he said. "So in healthcare, they would monitor a particular parameter relating to the wellbeing of the patient, and continuously adapt the treatments accordingly."
Mathematical models used in machine-learning for artificial intelligence (AI) will help technology designers to understand how the body works, and how diseases such as cancer behave.
The researchers will also investigate the use of advanced sensors such as those based on optical fibres, said Morgan.
For example, 200,000 patients in the UK have a chronic wound, costing the NHS at least £3bn each year, or around three per cent of the nation's health budget. Smart wound dressings, consisting of fabric embedded with sensors to spot signs of infection and administer antibiotics to treat it, could help to reduce this burden.
Optical fibre sensors, in which the conventional fibre cladding is replaced with a sensitive coating, can be used to monitor parameters such as humidity, oxygen saturation and pH, he said.
For example, high levels of humidity will affect the amount of light travelling through an optical fibre coated in a porous and hydrophilic film.
"You then don't need to remove the dressing in order to check whether a wound is healing or not, you can just monitor its environment," he said.
Meanwhile, technologies to help improve the condition of the 100,000 people admitted to intensive care units in the UK each year could include a device that uses sensors to continuously monitor a patient's breathing for irregularities.
"We could use a humidity optical fibre sensor to measure breathing rate, because as you breathe in and out you are expiring more humidified air," said Morgan.
The device could then automatically tailor the amount of oxygen being provided, and personalise the forces used to ventilate their lungs.
The researchers also hope that early detection and better treatment could substantially reduce the burden of cancer care worldwide.
As part of the project, three Grand Challenge workshops, covering wound care, critical care and cancer treatment respectively, will be held to bring together researchers, clinicians and patients. The workshops are designed to highlight the challenges faced by patients, and to identify the most effective monitoring and treatment techniques.
The workshops will produce a roadmap for the development of closed loop control systems for improving medical treatment.
A series of eight feasibility projects, funded by the network, will be launched to tackle any gaps in knowledge or lack of proof of concept data.
The network will be supported by Cranfield, Kings College London, Leicester, Manchester, Nottingham, Oxford and Warwick Universities, three international academic institutions, four hospital trusts, five industry partners and other bodies such as patient groups, Medilink East Midlands, the East Midlands academic health sciences network and the Woundtec healthcare technology cooperative.