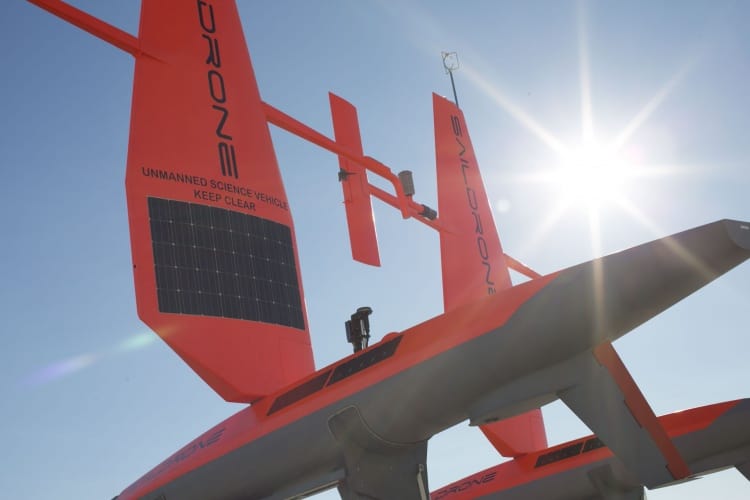 The five-year project will see three Saildrones exploring the isolated waters between Australia and Antarctica, a rough stretch of ocean inhospitable to manned vessels. Featuring a patented sail with integrated solar panels, the Saildrones travel under wind power, with the sun providing energy for a suite of electronics and sensors. The vessels can remain at sea for up to a year at a time, with their path guided remotely and data updates relayed back to shore in real time when required.
"This research partnership comes at a critical time for the marine environment, and at a time when technological innovation in the marine sector is booming," said CSIRO research group leader Andreas Marouchos.
"The devices gather fundamental information about our oceans and climate using a powerhouse of ocean chemistry, meteorological and marine acoustic sensors."
The unmanned vessels will be launched from Hobart in Tasmania, equipped with specialised sensors to measure ocean carbon, as well as provide biomass estimates in the water column. These sensors will sit alongside a host of other equipment for measuring atmospheric and oceanic conditions, such as wind speed, humidity, water temperature and salinity. According to Saildrone founder and CEO Richard Jenkins, the project provides a unique opportunity for marine research collaboration in the Southern Hemisphere.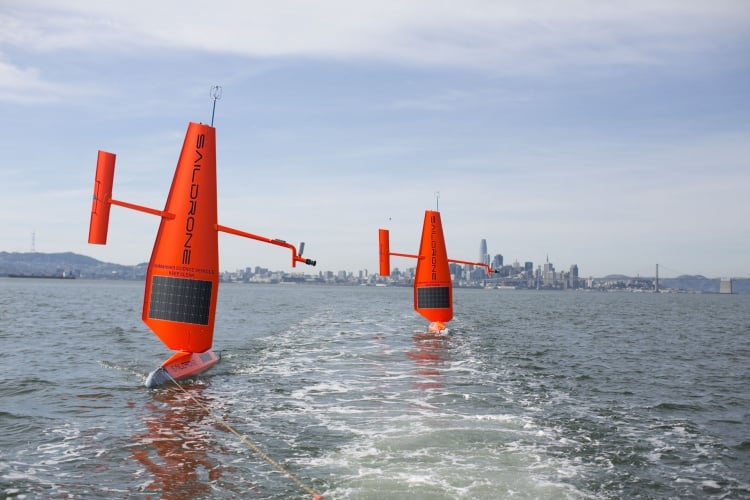 "Saildrone and CSIRO share the same passion for innovation and engineering to help solve some of the most challenging problems facing the world," he said.
"Autonomy is a key technology for accessing the southern oceans, which are understudied due to the rough seas and the limited number of vessels that regularly pass through the region."
Despite operating in a less travelled part of the world, the Saildrones will be equipped with both automatic identification systems (AIS) and ship avoidance systems to alert and avoid other ocean users.