Chief design officer Daniel Simon – whose previous work includes the computer-generated images of vehicles in science fiction films Oblivion and Tron: Legacy, says that aesthetics were as important as aerodynamics in coming up with the RoboCar.
As with the initial season of Formula E itself, in the first season of RoboRace all the teams will use the same car, but will supply their own software and AI to operate it (in the current Formula E season, teams are allowed to develop their own powertrains). RoboRace will be strictly a supporting feature to the ePrix (that is, the race with human drivers); to stress this, the organisers refer to RoboRace 'shows', rather than races, although RoboRace chief executive Denis Sverdlov has revealed that each race will be an hour long and on the same circuit that the Formula E cars use.
The new car represents the first time Simon has designed physical racing cars, rather than ones which only exist as images in a computer and on the cinema screen; although he has worked in motorsport, his previous contributions have been limited to team liveries rather than the cars themselves. "It's fantastic to be part of this journey; it triggers all my big passions - motor racing, design and advanced technologies," he said.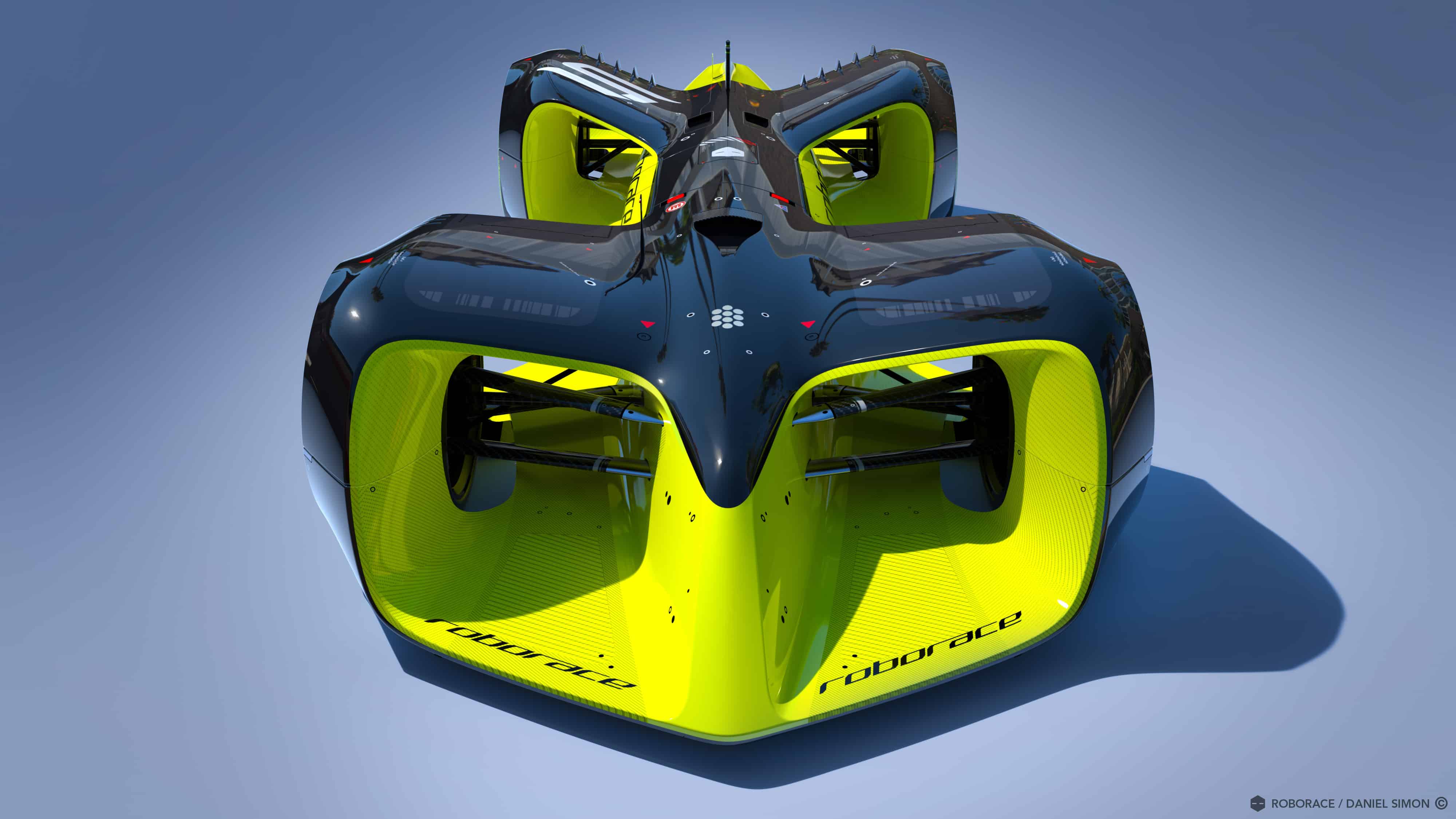 The RoboCar was designed to look sleek. "It was important to us that we generate substantial downforce without unnecessary parts cluttering the car to maintain a clean and iconic look," Simon explained. "This is largely made possible by using the floor as the main aerodynamic device and we are currently developing active body parts that are more organic and seamless than solutions today."
But he is still keen to stress through the design that this is a racing car. "The Roborace is as much about competition as it is entertainment. Therefore - and quite unusual in today's racing world - beauty was very high on our agenda," he said. "My goal was to create a vehicle that takes full advantage of the unusual opportunities of having no driver without ever compromising on beauty. Racing engineers and aerodynamicists have worked with me from the beginning to strike that balance."
Sverdlov echoed Simon's remarks. "We nicknamed the competition the 'global championship of intelligence' as an open challenge to the world's smartest minds, so it's only fitting that the car should be one of the smartest ever to be made, thanks to Daniel it may also be the most beautiful car ever to touch a road surface," he said. "It's gaming, motorsport, technology and entertainment all rolled into one. I believe it's already set to be one of the most iconic vehicles in automotive history."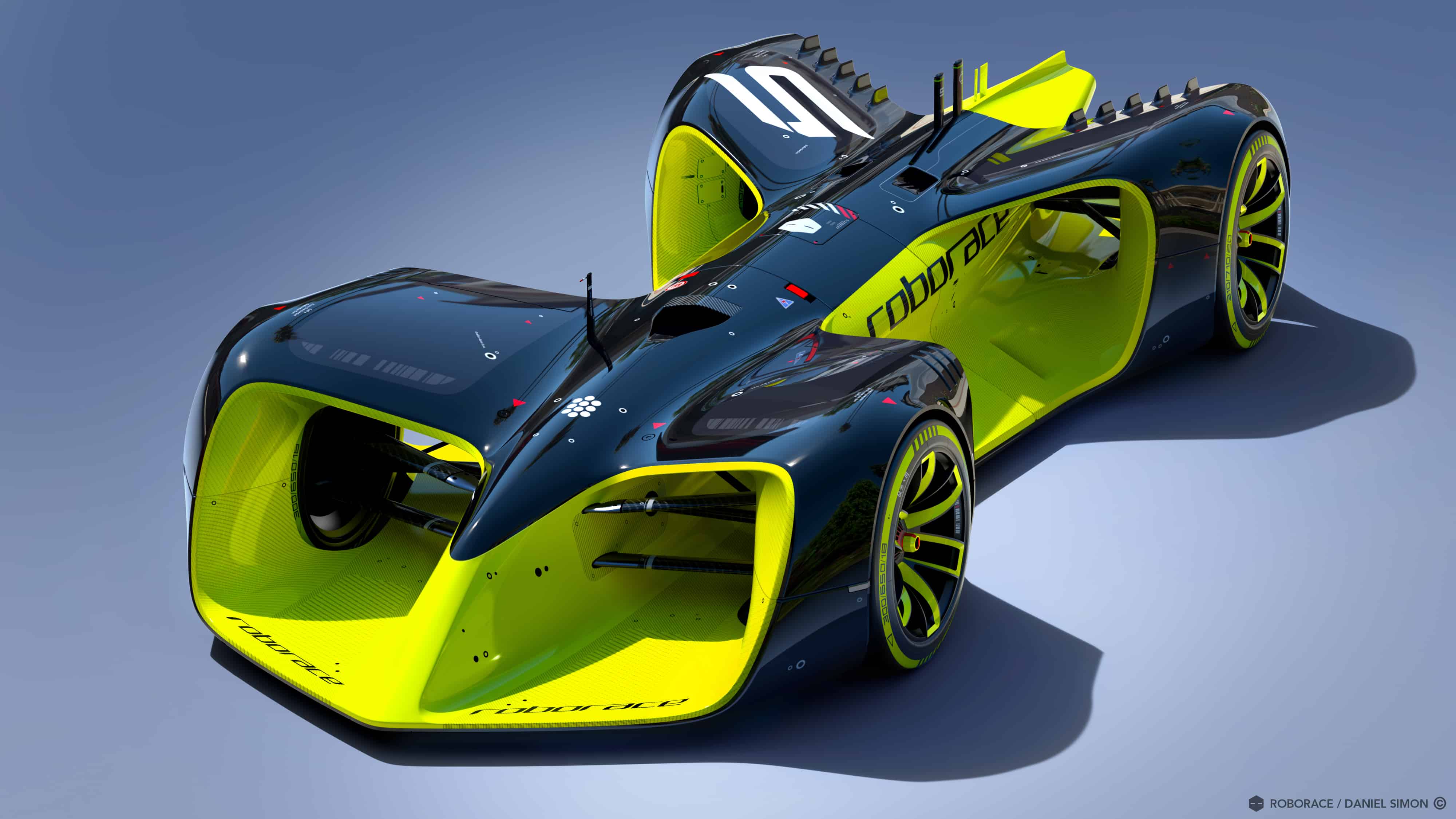 There is still much to be revealed about RoboRace. As yet, no teams have been announced, and although it's believed that ten teams will take part, each with two cars, this has not yet been confirmed. The organisers are believed to be developing virtual reality systems to allow viewers to experience the races in a more visceral way than the conventional method of sitting in front of a TV screen.