The chief executive of Formula E has revealed that vehicle designer Daniel Simon, whose portfolio includes lightcycles for the movie Tron: Legacy, is to work on the RoboRace series.
Speaking at an event at Oxford University this week, Formula E chief executive Alejandro Agag said that Simon would contribute to the race series that will see fully autonomous electrically powered cars battle it out for track supremacy.
Simon has also worked for Bugatti and designed livery for Formula 1 teams and he will be bringing his know how to a competition brought about by Formula E and venture capital firm Kinetik.
RoboRace is planned to be staged as a support event to Formula E, starting at an unspecified point in the 2016-17 season and taking place on the same circuits before the main races. The plan is for ten teams to take part, each with two cars. As in last season's Formula E event, all the teams will use the same car, so the competition will be in which team can develop the best real-time algorithms and AI technologies to pilot the cars.
One of the RoboRace teams will be a crowd-sourced community team, open to any software or technology enthusiast who wishes to take part.
The intention behind RoboRace is to use the cauldron of motorsport to accelerate the development of autonomous driving technologies. Denis Sverdlov, founder of Kinetik and RoboRace commented: "It's a global platform to show that robotic technologies and AI can co-exist with us in real life. Thus, anyone who is at the edge of this transformation now has a platform to show the advantages of their driverless solutions and this shall push the development of the technology."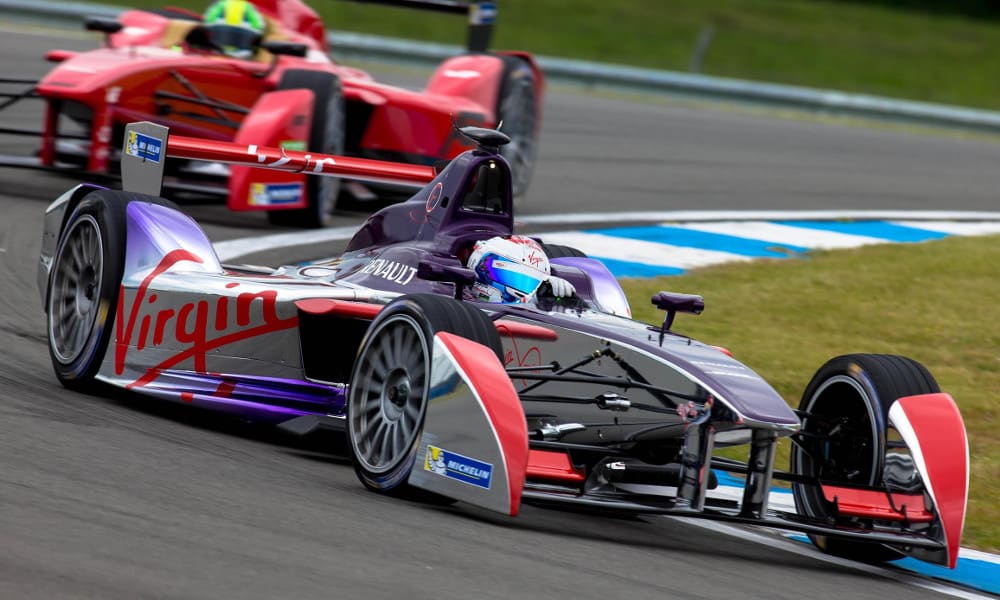 Kinetik spin-off Charge, a commercial vehicle powertrain specialist based in Oxfordshire, is to develop and provide electric trucks for the pre-race "drivers'" parade, tow-trucks for vehicle recovery and shuttle vehicles for the teams' guests and visitors.
Agag commented: "RoboRace is an open challenge to the most innovative scientific and technology-focused companies in the world. It is very exciting to create a platform for them to showcase what they are capable of and I believe there is great potential for us to unearth the next big idea through the unique crowd-sourced contest."
Details and images of the RoboRace cars will be released in the coming months.