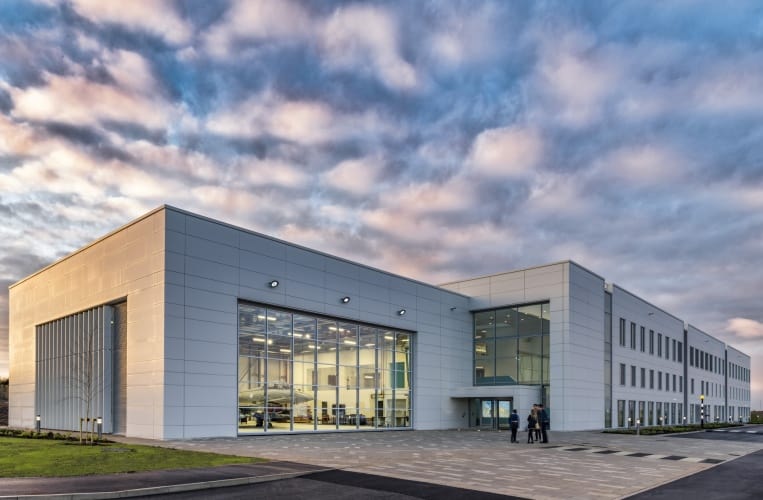 The 7,400m² Academy for Skills & Knowledge (ASK) will provide training for apprentices and graduates, as well as further education and development for long term employees. Located in the Samlesbury Aerospace Enterprise Zone alongside BAE Systems' military aircraft advanced manufacturing centre, the new facility will house 26 classrooms, as well as some of the latest VR, robotics and 3D printing technology.
"The Academy for Skills & Knowledge is the single biggest investment in skills in the aerospace industry and offers an unrivalled modern engineering and manufacturing environment in which BAE Systems can deliver the highest quality training," said Chris Boardman, managing director of BAE Systems Military Air & Information.
"We are committed to playing our part in developing skills for the future, for our business, those in our supply chain and in education."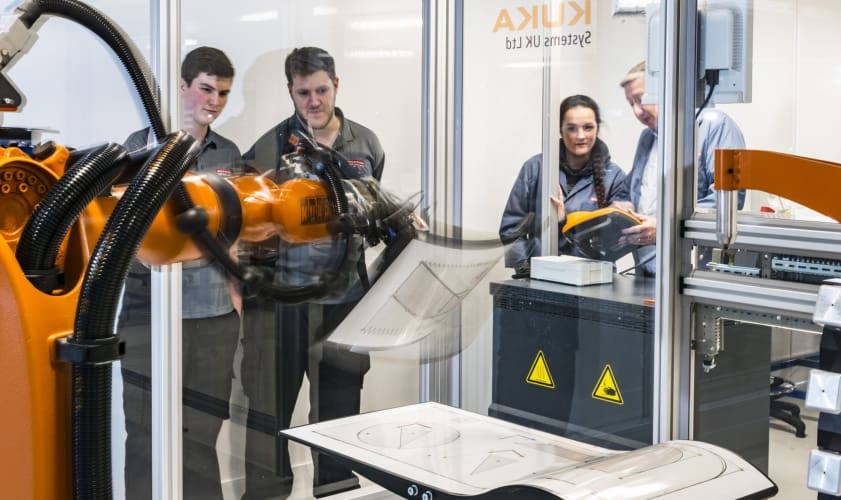 The academy will be home to a £150k Kuka robot cell, used by BAE Systems to manufacture parts of the Typhoon and F-35 Lightning II jets. A virtual reality 'cave' will provide a training environment that can simulate a range of scenarios, from wiring aircraft to the design of major infrastructure.
Elsewhere, a £50k investment in 3D printers will help build skills in rapid prototyping, and a carbon fibre cleanroom will give trainees hands-on experience with some of the materials used to build military aircraft. Early 2017 will also see a Hawk jet trainer delivered to the academy, giving apprentices a chance to see the engineering complexity of a full aircraft up close.
"Walking in to the academy is like walking into the future, all the technology we have here is really motivating," said Zoe Garstang, an apprentice who joined BAE in September. "I want to be involved in designing and manufacturing the next generation of military aircraft and the academy will give me the perfect start to my career."