Of the 292 graduates taken on by the defence giant, more than 120 will start work within the cyber-security business, in response to the well-documented threat that industry faces in this area. Meanwhile, around half of the 724 apprentices who joined last month will work at BAE's submarine design and manufacturing site in Cumbria, where hundreds of workers are needed to help deliver the five remaining Astute class attack submarines.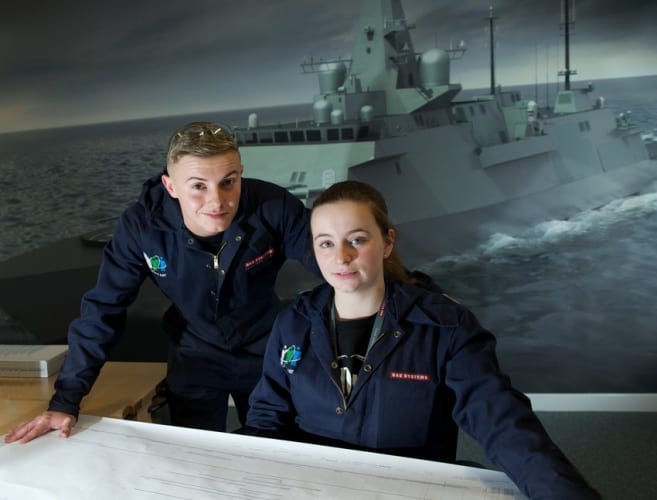 "We have a long and proud history of nurturing young talent and we recognise the importance of providing consistently high levels of training," said Nigel Whitehead, group managing director of Programmes and Support at BAE Systems.
"Each year we invest more than £80M in education and skills related activities to ensure we are developing the right skills to meet the future demands of our business. The apprentices and graduates joining our business this year have exciting futures ahead of them, and many of them will end up playing pivotal roles in developing, building and supporting cutting-edge products that will safeguard national security in years to come."
This year will see the first crop of apprentices trained in line with the new Aerospace and Airworthiness trailblazer apprenticeship standards, approved by the Department of Business, Innovation & Skills in March. The standards were developed by BAE Systems alongside other companies in the sector, and are designed to ensure that training is matching up to industry requirements.
Other new programmes include the Engineering Degree Apprenticeship Scheme (EDAS), which mixes onsite work at BAE with university study, hopefully resulting in a degree by the end of the apprenticeship. According to the company, 97 per cent of all apprentices complete their framework and gain full-time employment within the business.