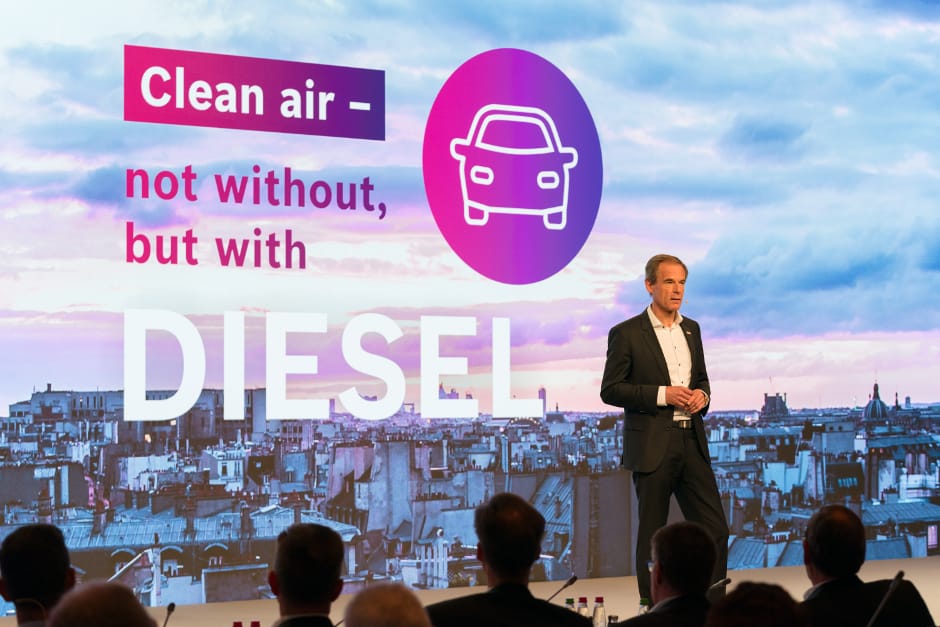 The advance – which combines a new air management system, and intelligent temperature management - was announced by Bosch CEO Dr Volkmar Denner, who was speaking at the company's annual press conference.
The system, which is based on components already in use in production vehicles, has been undergoing real driving emissions (RDE) tests to verify the technology in a range of driving conditions. In 2018, the system has averaged nitrogen-oxide readings of 40mg/km.
"Following our breakthrough, we are convinced that in the future, no one will be able to impose a blanket ban on diesel in cities," said Denner. "The Euro 6 standard allowed 80mg of nitrogen-oxide emissions per kilometre in the test bay, and is currently 168mg on the road, set to decrease to 120mg as of 2020. Using our new exhaust technology, automakers will be able to come in well below these limits."
Temperature and driving style are two factors that have limited the performance of diesel cars in relation to NOx emissions.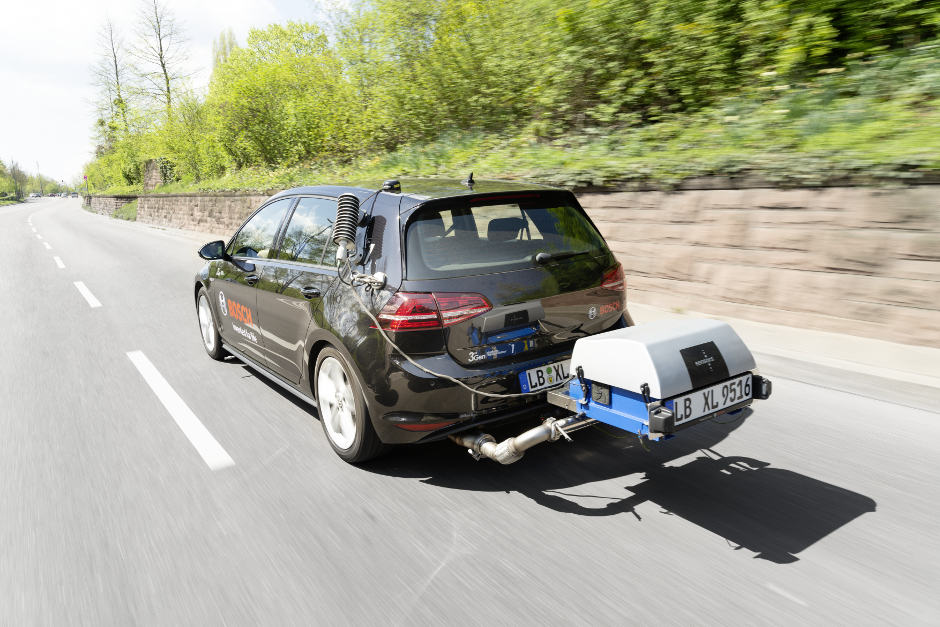 Most diesel cars are fitted with selective catalytic reduction (SCR) components that are supplemented by doses of AdBlue in the exhaust system, which catalyses nitrogen oxides into nitrogen and water vapour.
Dr Michael Krüger, head of diesel technology development, explained that SCR systems are active at temperatures from 200°C up to 550°C.
"This temperature range must be maintained, which isn't such an issue at high-speed but temperatures of 200°C are not always achievable in urban motoring for a few reasons: low average velocity, stop and go, traffic jams," he said. "To rectify this, you need to actively control the exhaust gas temperature."
"Diesel can now resume its success story"
In order for the SCR to reach optimum performance, the engine's exhaust gas recirculation (EGR) system has been adapted to optimise the amount of hot exhaust gases directed at the SCR and diesel particulate filter (DPF) units, while AdBlue dosing is also enhanced. The engine's DPF and SCR system have also been positioned closer to the engine to mitigate against heat loss.
Bosch's so-called platform demonstrator - a converted Volkswagen – has been adapted with a 1.7l diesel engine and conventional turbocharger with reduced mass inertia to speed up faster and accommodate dynamic driving styles without incurring a spike in emissions.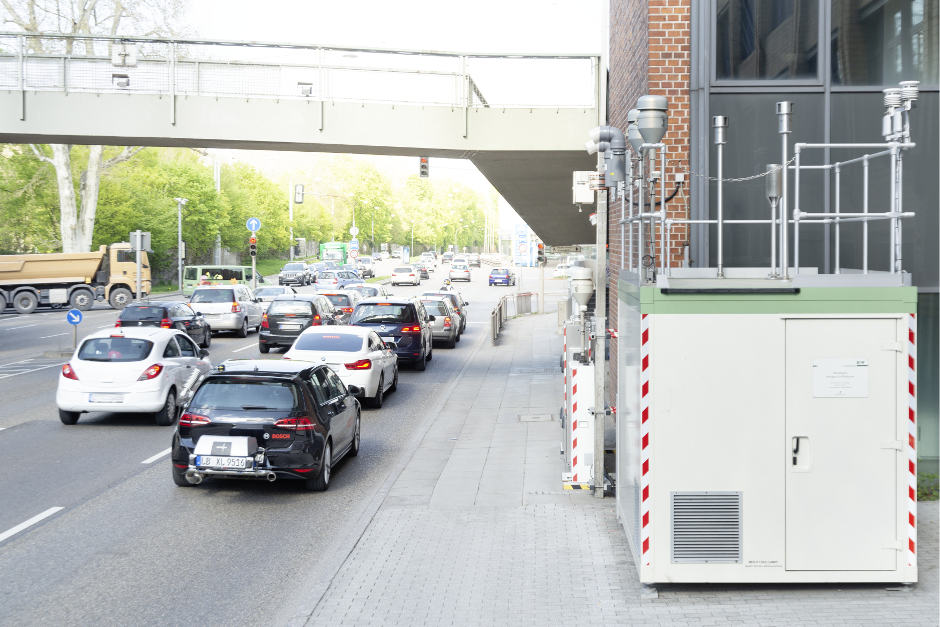 Testing in Neckartor, Stuttgart's pollution hotspot (Photo: Bosch)
"That's important because for RDE a fast air system is essential," said Krüger. "Besides exhaust gas treatment and thermal management, [it's] one of the key success parameters."
The more dynamic the driving style, the more dynamic the exhaust gas recirculation system becomes, said Denner, who was speaking at the company's annual press conference.
"By actively managing the exhaust temperature, we can ensure the exhaust system operates in a stable temperature range that allows it to reduce nitrogen oxides especially efficiently," he said. "So even when outside temperatures are rock-bottom, emissions will stay low.
"After this ecological rehabilitation, diesel can take off again. It is not combustion engines that are being made obsolete, but rather the debate about their imminent demise."