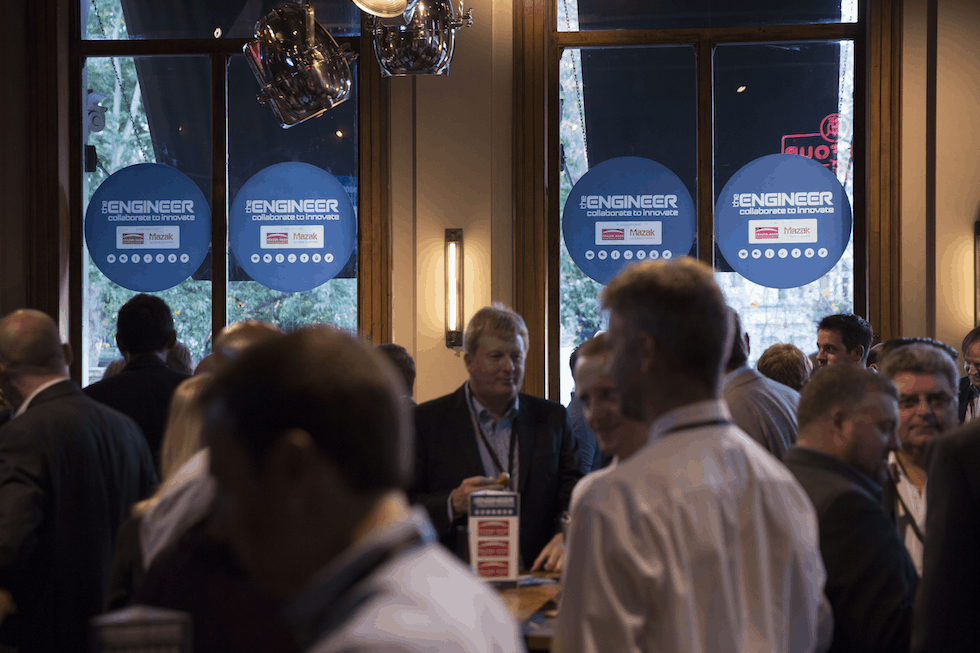 Judged by a panel of leading UK engineers - and sponsored by Frazer-Nash Consultancy and Yamazaki Mazak - winning entries had to demonstrate that they were innovative, collaborative and likely to have an impact in their field of application.
The event provided a fascinating snapshot of some of the trends and technologies that are defining modern engineering, and also highlighted the degree to which industry and academia are collaborating to solve fundamental problems across a variety of sectors.
The winners, listed in full below, will present their projects at The Engineer's Collaborate to Innovate Conference, which will be held on 17th November at Coventry's Manufacturing Technology Centre.
Category: Energy, Efficiency & Sustainability
Sponsored by ABB
Atmospheric sampling over Ascension Island using UAVs
University of Bristol with the University of London, University of Birmingham, Royal Holloway University
The development and use of autonomous drones to collect high-altitude atmospheric samples.
Category: Health & Wellbeing
Sponsored by GE
ADEPT – additive manufacture for design-led efficient patient treatment
Renishaw PLC with PDR, Abertawe Bro Morgannwg University, LPW Technology Ltd
Initiative aimed at enabling widespread use of 3D printing to produce bespoke implants.
Category: Information, Data & Connectivity
Sponsored by Bosch
ORCHID: The science of human-agent collectives
University of Southampton with University of Oxford, University of Nottingham, University of Southampton, BASE Systems, Rescue Global, Secure Meters
Project examining how humans and intelligent software can work together more effectively.
Category: Safety & Security
Sponsored by QinetiQ
The Queen Elizabeth Aircraft Carriers
The Aircraft Carrier Alliance with BAE Systems, Thales, Babcock, Ministry of Defence
The design & manufacture of two 65,000 tonne aircraft carriers, the largest warships ever built by the UK.
Category: The Built Environment
Sponsored by Bechtel
SPECIFIC innovation and knowledge centre
Swansea University, Tata Steel, NSG, BASF, Cardiff University
Innovation Centre aimed at exploiting the use of smart materials to turn buildings into power stations.
Category: Transportation
Sponsored by Airbus
Materials strategic partnership
EPSRC, Rolls Royce, University of Cambridge, University of Swansea, University of Birmingham.
Collaborative partnership aimed at producing new materials for jet engines.
Category: Young Innovator Design
Sponsored by Renishaw
Nine Elms to Pimlico Bridge design project
Watford Grammar School for Boys, Hyder Consulting
Design concept for a new pedestrian-cycle bridge across the Thames
Category: Young Innovator for Practical Application
Nuclear crane zoning system
Future Tech Studio, Sellafield
Automated system for controlling movement of crane used to deal with nuclear waste at Sellafield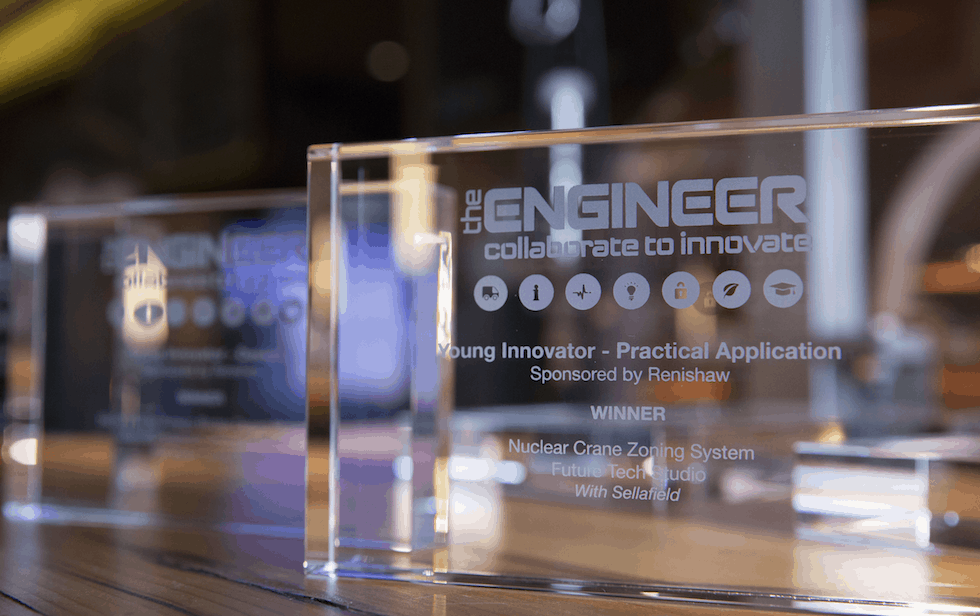 Here's what our judges had to say about this year's shortlist:
"The UK has a long and proud history in engineering and it's going to form an even greater part of our future. These awards encourage a flow of excellent ideas and examples, particularly showing how industry and academia are working together to create a profitable future for us all."
Paul Stein – Director Research & Technology, Rolls Royce
"These awards illustrate the strength, breadth and depth of collaboration between academia and industry in engineering and the impact they have on society and the economy."
Professor Tom Rodden - Deputy CEO, EPSRC
"A brilliant set of nominations. I particularly enjoyed those nominations where engineers were working with other professions and we could see how innovation was moving from one sector across into another sector"
Professor Iain Gray – Director of Aerospace, Cranfield University
"An astounding array of nominations, not only from across different industry sectors, but also universities across the country"
Linda Miller - Engineer & Project Manager, Bechtel
"Engineering remains key to our current and future prosperity in the UK and collaboration is the bedrock upon which we base this. It's been great to see the breadth and depth of the nominations and collaboration coming to the fore"
Professor Andy Wright – Director Strategic Technology, BAE Systems Programmes and Support
"Engineering is key to a balanced economy in the UK and we can see that when you bring the best people in industry together with the best people in academia you get real inspiring innovations."
Henriette Lyttle-Breukelaar – Marketing and Comms Directors, HVM Catapult
"It's great to see a celebration of engineering achievement in the UK and we really should use this to promote and publicise the value of engineering in society"
Robert Morton – Vice President, European Sales & Marketing, National Instruments
"A celebration of the best of British industry.'
Margaret Wood MBE – Managing Director, ICW
"For me the value of the competition is in the collaboration. Using the strengths of different members of the teams to produce an outcome that is bigger than the sum of the parts is what it's all about"
Dawn Bonfield – CEO, Women's Engineering Society
"A Great selection of projects with innovative ideas demonstrated across a variety of categories, highlighting collaboration between academia and industry, in some instances solving problems we don't realise we are facing!"
John Halton – Director, Business & Industry, Engineering UK
Click here to find out more about Collaborate To Innovate (C2I)
Collaborate To Innovate is sponsored and supported by the following organisations:
Yamazaki Mazak UK Ltd - Headline Sponsor
Frazer-Nash Consultancy - Headline Sponsor
High Value Manufacturing Catapult
The Big Bang UK Young Scientists & Engineers Fair