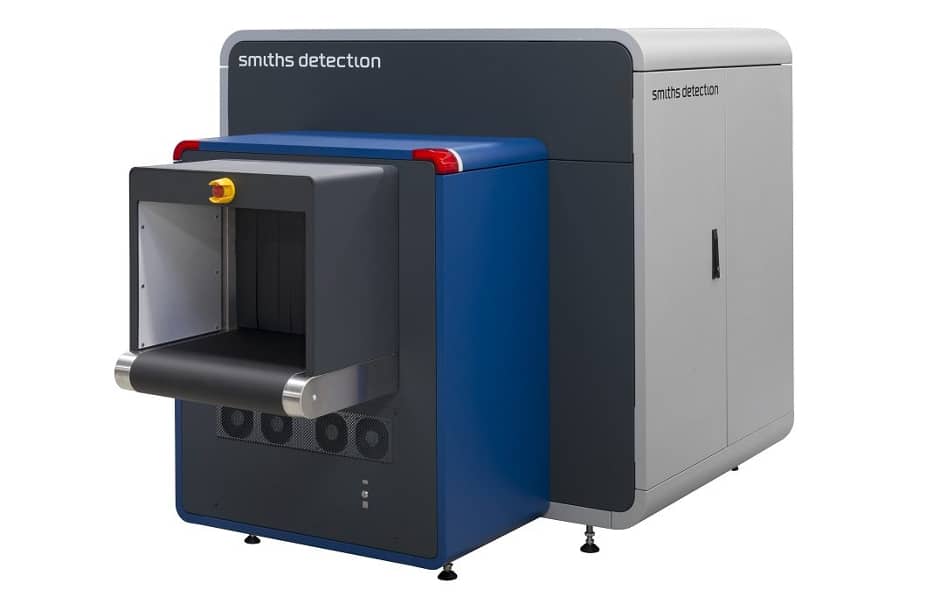 Unlike conventional X-ray scanners, which create a 2D view from fixed generators and detectors, the CT gantry inside the HI-SCAN 6040 CTiX rotates at a constant speed as the baggage is carried through it on a conveyor belt.
"It spins around the object taking hundreds of views at slightly different angles and then reconstructs the raw scan data into volumetric 3D images," said Kevin Riordan, head of Airports & Checkpoint Solutions, Smiths Detection via email. "The comprehensive data collected is used to make more precise measurements and very accurate judgements on substances within the bag.
"Subject to regulatory approval, this enhanced technology enables security to scan electronic equipment and liquids without needing to remove these items from baggage – which will help to make the screening process quicker and more convenient for security staff and passengers alike."
To date, the CTiX has gained European Civil Aviation Conference (ECAC) Explosive Detection System (EDS) CB C2 approval and testing for C3 is now under way. It has also achieved Transportation Security Laboratory (TSL) Advanced Technology Tier II (AT-2) certification from the US Transportation Security Administration (TSA).
Riordan explained that CTiX can generate false alarms because the chemical compound of some benign materials is the same as of some explosive substances.
"Field tests on the first CT systems are generating much fewer false alarms than CB C2 approved X-ray scanners," he added. "This can be attributed to the exceptionally high standard of detection and large amount of data collected."
Europe and the US are currently hosting first field tests of CTiX.
"We have sold already five CTiX systems integrated into iLane.evo and operated with Checkpoint.evo plus remote screening and checkpoint management in Asia, which is planned to go live in October 2018," said Riordan.