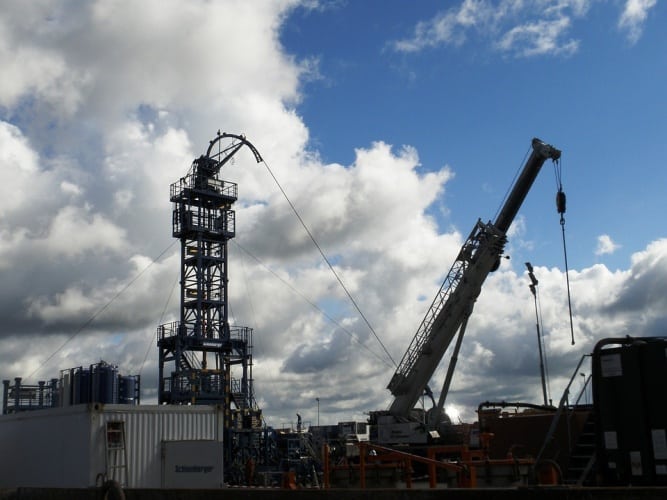 Submitted in May 2018, the application was scrutinised by the Department of Business, Energy and Industrial Strategy (BEIS), with Energy and Clean Growth Minister Claire Perry signing off consent. In a statement issued by the department, Perry said she was satisfied that all 13 technical requirements set out by the 1998 Petroleum Act had been met.
Previously, Perry had stated that the financial resilience of all shale gas operators would be a key consideration when assessing applications. In this instance, consent has been granted on the basis of access to Cuadrilla partner Spirit Energy's latest financial accounts, or escrow funds being deposited in support of any potential decommissioning costs.
"I have carefully considered Cuadrilla's application and I am content that Hydraulic Fracturing Consent should be granted in this instance," said Perry.
"Shale gas has the potential to be a new domestic energy source, further enhancing our energy security and helping us with our continued transition to a lower-carbon economy. It also has the capacity to deliver substantial economic benefits, both nationally and locally, as well as through the creation of well paid, high-quality jobs.
"We already have an excellent, long-standing reputation for safe oil and gas exploration. Our world-class regulations will ensure that shale exploration will maintain robust environmental standards and meet the expectations of local communities."
Despite the Minister's assurances, the decision has sparked unrest at the Preston New Road site, where local residents and environmental campaigners have been protesting Cuadrilla's presence for more than a year. According to the BBC, six protesters were arrested after they chained themselves to the entrance of the Lancashire site. An application to frack a second well at the site is expected to be submitted shortly, with fracking on the first well due to get underway in late August or early September.