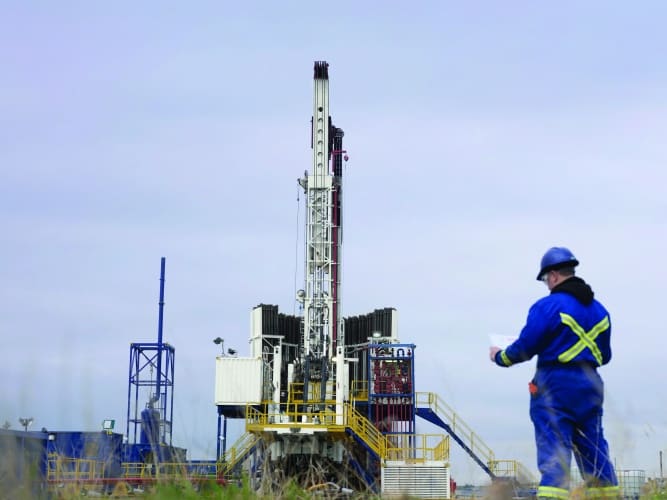 Fracking at Preston New Road has been suspended for the past seven years after initial work caused a serious of seismic tremors. Last Friday saw an environmental campaigner lose his high court battle to prevent Cuadrilla from resuming operations, with work due to begin again on Monday 15 October. The company had planned to restart its fracking activity as early as Saturday, but was prevented from doing so by the disruption caused by Storm Callum.
It's been reported that two protesters from the group Reclaim the Power chained themselves in the road adjacent to the site at around 7 am on Monday morning. Police closed the road while it was decided how to remove the protesters, but Cuadrilla claimed that fracking at the site would continue regardless, as all equipment required was already on site.
In 2015, Lancashire county council rejected two applications from Cuadrilla to resume fracking on Lancashire's Fylde Coast, pointing to both the noise and visual impact of the operations. However, these decisions were overturned by home secretary Sajid Javid, then acting as communities secretary, who claimed that shale gas would make up an important part of the UK's future energy mix.
Energy minister Claire Perry – who has previously referred to fracking protesters as a 'travelling circus' – recently said that laws regulating acceptable levels of seismic activity associated with fracking could be relaxed in order to boost the shale gas industry. In response to the IPCC's latest report on climate change and the action required, Perry said there was 'no excuse' for failing to act, a statement that has prompted claims of hypocrisy from those opposed to fracking.
"After granting permission to frack earlier in the summer, last week the energy minister had the hypocrisy to say there was 'no excuse' for inaction on climate change," said Charlie Edwards from Reclaim the Power.
"So we're here today to stop the start of fracking, and show Claire Perry what real action on climate change looks like."