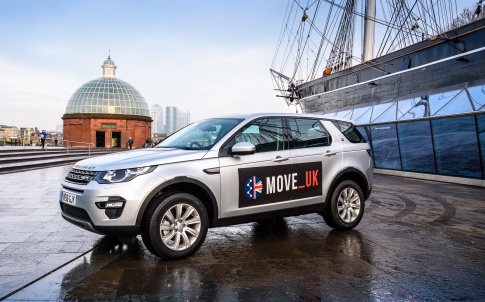 The purpose of the Move_UK project, which has received £3.4m of funding from the government's Intelligent Mobility fund, is to develop new validation methods that will reduce the time taken to test automated driving systems, thereby speeding the technology's time to market. Results from the trial are also expected to help shape new safety requirements and insurance products designed for autonomous driving.
Led by Bosch, the three-year project also involves Jaguar Land Rover – which is supplying the test vehicles - Telematics specialist The Floow, the Transport Research Laboratory (TRL), and Direct Line insurance.
A further consortium partner, the Royal Borough of Greenwich is operating a fleet of five conventionally driven, but heavily instrumented, Land Rover vehicles that have already completed more than 30,000 miles of driving on public roads around Greenwich.
These cars are being used to collect data on how human drivers react to range of different driving events. They are also equipped with driver assistance systems that have been-decoupled from the operation of the car so that engineers are able to compare in real time the behaviour and decision making of the vehicle's autonomous systems with that of the human driver.
Conventional approaches to validation typically involve acquiring data through road or track trials which is then downloaded from the vehicle and pored over by engineers and technicians. However, according to the initiative's lead project manager, Bosch engineer Simon Morley, the huge amounts of information generated by driverless systems make these traditional approaches impractical.
"Industry faces a real challenge when it comes to validating automated driving systems," he said. "They generate huge amounts of data, around 8GB per second and as we get to ever more complex autonomous drive systems we need a smarter method of validating."
The Move_UK project is taking a different approach by only concentrating on particular types of data and using connectivity technology to transfer data in real-time via either Wi-Fi or 3G to a cloud-based system operated by TRL. According to the team this helps to reduce the total volume of data collected and speeds up the validation process.
"We're not just going out and recording every bit of data we can," explained Morley, "we're trying to be very intelligent about the data we record. A car generates well over 1000 different signals and for this project we're concentrating on 250 signals we've identified as being key." Perhaps most significantly, the system is also programmed to be triggered by particular events, such as harsh braking by the human driver, or conversely situations where the on-board system thinks there should be braking but the driver's chosen not to.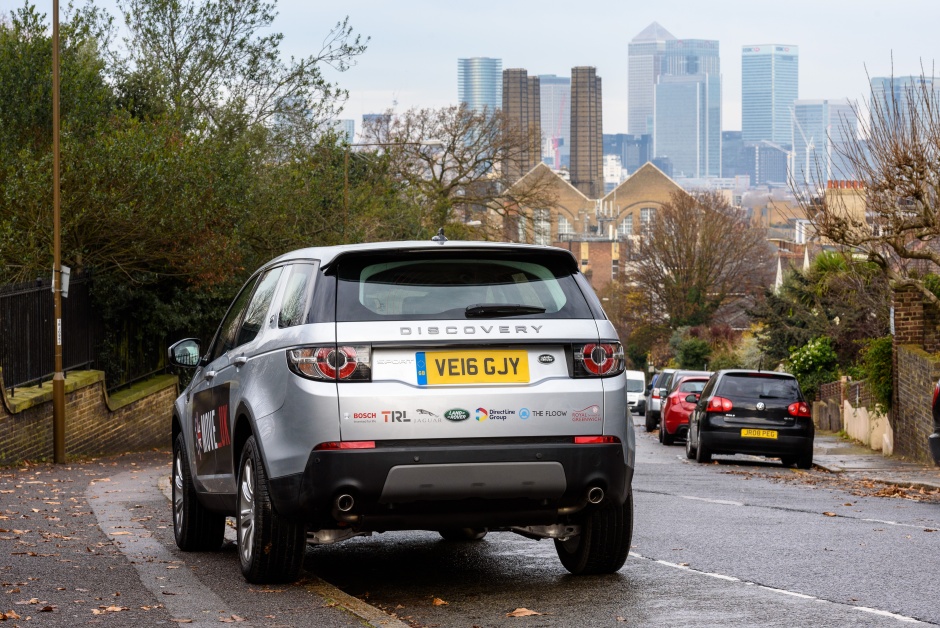 The project, which launched in 2016, is now coming to the end of its first phase which has primarily involved the use of front facing cameras to acquire road data. The next two phases will combine cameras with radar technology - so that by the end of the project the data gathered will be from full 360-degree surround sensing.
Jaguar Land Rover's Richard Holland said that he expects the findings of the project to feed directly into the carmaker's plans for driverless technology. "We're developing a method for getting data off of the vehicle and we will use that same method in the validation of our next generation of highly automated driving features," he told The Engineer.
The project is also proving helpful for the motor insurance industry, a sector that will be profoundly affected by the rise of the driverless car.
Direct Line's director of Motor Development Dan Friedman said that whilst the technology does present some significant challenges for insurers, he thinks the insurance sector has a key role to play. "It's a disruptive technology for the insurance industry, as an industry we see ourselves as having a role to help make roads safer and this technology helps do that."
"As an insurer, being able to work closely with a motor manufacturer and have access to that sort of data with a view to finding new ways of helping us to understand risk is a massive opportunity," he added.
For TRL academy director Richard Cuerden the project is a key initiative in the development of technology that will ultimately dramatically improve safety on roads all over the world.
"We killed 2000 people in this country last year. Worldwide there are one and a quarter million deaths each year through road traffic accidents, and its increasing because we're making more cars. These technologies don't have the chance to make an error with having to think about something or be distracted. They can react instantly. If we can get the technology right, it can prevent many of these collisions."