Driverless vehicle technology is developing rapidly. Numerous semi-autonomous systems are already available in cars today and fully self-driving models are being tested in locations around the world. But will these vehicles remove the need for a human driver (or at least supervisor) altogether and what are the barriers — technological and legal — to this happening?
For the latest in our series of reader Q&As, we put your questions on driverless car technology to a panel of experts including:
Tim Edwards, principal engineer at MIRA, which operates a test track for autonomous vehicle technology
Jonas Ekmark, section manager for innovation, safety electronics and functions at Volvo, which has announced plans to test 100 self-driving cars on Sweden's roads
Michael Fausten, vice-president responsible for automated driving at Bosch
Dave Meader, head of motor underwriting at Direct Line Group insurance firm
What is the current 'state of the art' in self-driving car technology that has been installed in test models but not necessarily made it to the roads yet?
Tim Edwards: All the key technical aspects required for self-driving cars have previously been demonstrated in some form since 2004. Within the last 12 months we have seen most of the major automotive brands now showing some form of self-driving vehicle. The limitations that exist with current demonstration vehicles tend to be related to cost, packaging and reliability. However, there is still significant work to be done to improve the automated vehicles' ability to handle the full range of complex traffic and environmental conditions they might encounter and to do so without prior knowledge, special infrastructure or human driver intervention.

Michael Fausten: Bosch is developing a number of driver-assistance technologies that form part of the effort to move towards fully automated driving. 'Automatic Park Assist' allows a car to be parked remotely using a smartphone app and is likely to be available from 2015. 'Traffic Jam Assistant' will step in when the vehicle is moving at speeds between 0 and 30mph and is expected to enter series production in 2014. Further functions will follow to cover ever-faster speeds and more complex driving situations up to a highway pilot, making fully automated driving a reality. Finally, Bosch has successfully trialled highly automated vehicles on the German autobahn and on US highways, which gather data using an array of sensors, including radar and video cameras, as well as a roof-mounted laser scanner (LIDAR) that generates a detailed 3D map of the environment.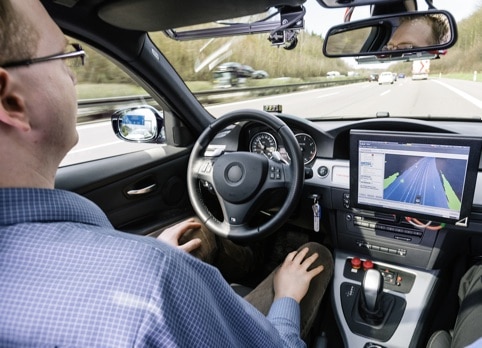 How does the technology deal with situations that would currently involve decisions based on individual politeness, for example, stopping to allow pedestrians to cross a road or allowing other drivers out of a junction?
Jonas Ekmark: We have demonstrated technology of this kind, but the first technologies available for the consumer with autonomous driving — driver not having to supervise the drive — will be developed for certain routes suitable for autonomous driving, for example, commuting and highway roads with no pedestrians. The automated vehicle's ability to interact with human road users is a key issue that will need a lot of attention in the development.
Tim Edwards: There is an example from the Google car project, which found that when the automated car tried to pull out at road intersections after politely waiting its turn, other drivers didn't necessarily allow the vehicle enough time to do so. In this case the issue was resolved by programming the car to be more assertive and to start creeping forwards to signal its intent to other drivers. Sharing data with other vehicles is another way of solving this problem. In a human driving situation you would look to other drivers to indicate who would be the next to drive. Automated vehicles don't see that, but the data communicated between vehicles can, in essence, do the same negotiation we would do visually. Similarly, sensors at crossings and intersections can alert vehicles to the presence of pedestrians.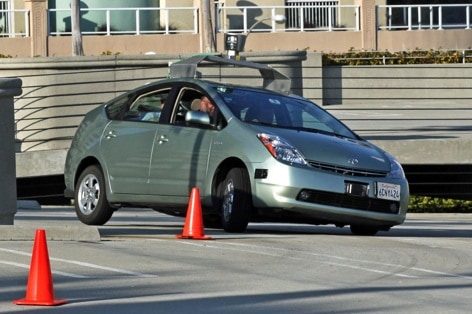 What measures protect these systems against hacking?
Tim Edwards: There has been rapid growth in the number of functions controlled electronically within a vehicle and in vehicle connectivity, resulting in a rise in the number of opportunities for, and potentially severity of, security breaches. Traditional automotive engineering had a robust approach to functional safety and reliability. The important thing now is to fully incorporate security aspects into the design, development and validation processes. There needs to be a move from looking at designing the vehicle for dependability, towards designing for resilience.

Jonas Ekmark: All external communication links will be checked for authentication and will be encrypted. It is important to understand that the vehicle is not designed to be remotely controlled, so there is not much point in trying to control it remotely. Radio communication can always be disturbed from outside and this would lead to the vehicle handing back control to the driver or stopping at the nearest safe location. There will also be protection measures for the vehicle-internal communication network.

Michael Fausten: Using dual architectures, we will create a strict separation between functions that are relevant for driving, such as driver assistance, and ones that are not, such as infotainment. In the future, a hardware security module will also safeguard the communication in each control unit, and the company Escrypt, which has been a Bosch subsidiary since 2012, is developing software for this.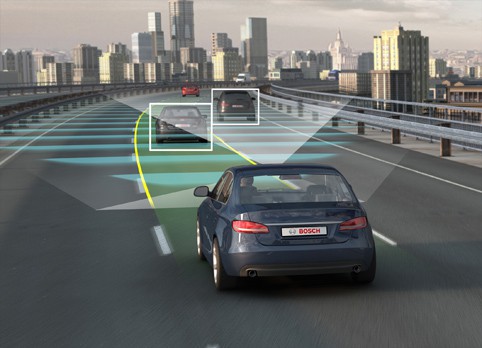 Does driverless technology track and record a car's location? If so, who is this data shared likely to be shared with, at what point will it be anonymised and what legal protections will apply to it?
Tim Edwards: It is possible to automate a car without recording where it has been and it is certainly possible to do this without broadcasting that information. However, there are advantages to self-driving cars sharing location data with other vehicles and traffic management systems as this potentially allows all systems to 'see further ahead' resulting in optimised vehicle performance and a better overall traffic flow. Data can be anonymised before it leaves the vehicle. The question regarding legal protection is extremely poignant as the data inside a self-driving vehicle will be a lot more detailed. In many cases (depending on country), the vehicle owner could expect that this data is their personal property. However, it is likely that amendments in law and insurance contracts (among other things) would transfer the right to this information to other authorities if required.

Jonas Ekmark: We will do our utmost to protect our customers' 'privacy while connected'. Therefore, Volvo states that all data collected while Volvo drivers are connected belongs to the customer. Volvo will never trade personal driver data with third-party companies — if the driver does not explicitly allow or mandate us. It is Volvo's form of 'protection' in the connected car.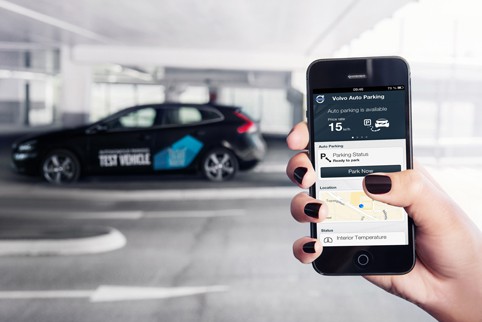 Will the technology reach a point where cars can become completely driverless, dealing with any kind of unpredictable situations such as extreme weather, or will a human driver always be needed?
Michael Fausten: Fully automated driving will offer maximum safety and convenience. We are confident that it is reachable using the new generations of sensor technologies, considering a redundancy. Apart from the sensor design, the topics of security and reliability, the electronic architecture and highly precise maps will be also crucial for future functions.

Jonas Ekmark: It will take a long time before self-driving cars are able to deal with any situation without bringing a human into the loop. Extreme weather will limit the functionality of the sensing system. The self-driving car may have to stop safely and wait, which would possibly be acceptable as there is no human inside. To start with, we will allow automated driving only in good conditions. But there is no fundamental reason that self-driving vehicles would always need a human driver. Just think about what NASA has accomplished with its Mars Rover 'Curiosity'.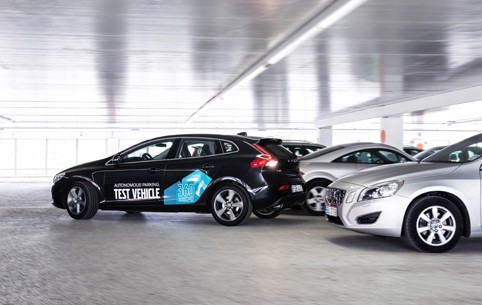 What kind of testing does/will self-driving technology have to undergo before it is legally allowed on the roads?
Tim Edwards: There is no clear legislation or approved standard on the testing that self-driving technology will need to undergo yet and the timing and wording of these requirements will vary between countries. In the US, several states have permitted testing of self-driving vehicles on public roads. This testing is important to build up experience in real scenarios, but there are still ambiguities that need to be addressed. For example, in Nevada (the first US state to introduce testing of self-driving vehicles) a self-driving vehicle is required to have accumulated 10,000 miles before it can be granted a road licence, but without the ability to drive on public roads this is difficult to achieve (although specialist facilities are now starting to become available, such as the MIRA City Circuit).
If a car using currently available self-driving technologies were to malfunction and cause damage or injury, who would be held responsible from an insurance point of view? 
Dave Meader: Unless the vehicle involved has been subject to a product recall, proving that an accident was the sole and direct result of a technology malfunction is going to be very difficult from an insurance perspective. Using the example of a claim for damage caused by a defect with an automated parking system, it's unlikely an insurer would pursue the vehicle manufacturer for the claim as the cost of the damage would have been minimal due to the vehicle travelling at a low speed in parking mode.
How do these technologies affect a driver's insurance premiums and would completely self-driving cars have similar implications?
Dave Meader: The insurance industry factors in certain new technological features, such as autonomous emergency braking, into its monthly group rating process, whereby cars that have good crash-avoidance systems are rewarded with lower insurance groupings than an equivalent car without one. Once we've insured someone to drive a car that has a lot of safety features, the onus is then on the individual's own driving. But it is too early in the development of fully self-driving cars to be able to assess the insurance implications.
What questions would need answering to make self-driving cars viable from a regulatory and insurance point of view?  
Michael Fausten: Basically, the Vienna Convention [a 1968 international treaty ratified by many countries, including most of Europe but not the US] clearly forbids automated driving. This and comparable national legislations have to be adapted to the new technical possibilities. Associations, legislations and insurances are discussing the open topics. We are confident that these questions will be solved when we have the technical solution available.

Jonas Ekmark: There are several questions that need to be clarified before autonomous cars can be reality on public roads. Legality, liability and insurance are key issues. This is also something we are investigating in the Drive Me project [Volvo's autonomous vehicle trial]. One good thing is that self-driving cars will follow rules and limits and drive carefully. There is reason to believe that the insurance for automated driving would be less expensive because it will be safer than human driving. Legality and liability will be different between countries and will influence how self-driving technology appears in the market.
Dave Meader: We believe changes to road traffic legislation will be necessary to make self-driving cars legal on the roads. I would expect this to be led by an insurance industry steering group or consultation, along with the involvement of a number of other key stakeholders, so that customers are not in any way left without cover.

When do you think the first fully self-driving car will be available to buy?
Jonas Ekmark: We aim for market introduction of a vehicle that can perform highly automated driving on a certified road in 2018–2020. We will have the first cars available for select customers already in 2017.

Tim Edwards: This is a very difficult question to answer — not just because there are still technical, legal and standardisation issues to be resolved, but mass production of self-driving cars would fundamentally change the way road transport systems work, as well as the business model for automotive manufacturers. The real question is 'would you want to buy a self-driving car?' I predict that over the next 10 years we will see a lot of 'business as usual' with increasing levels of automation in vehicles but always with the driver able to choose to do most or all of the driving. Once the car is fully capable of self-driving everything changes. It would be an expensive luxury to leave an automated car sat idle for 22 hours of the day, but instead people might choose to use an automated public transport system or pay for a private car only when needed.