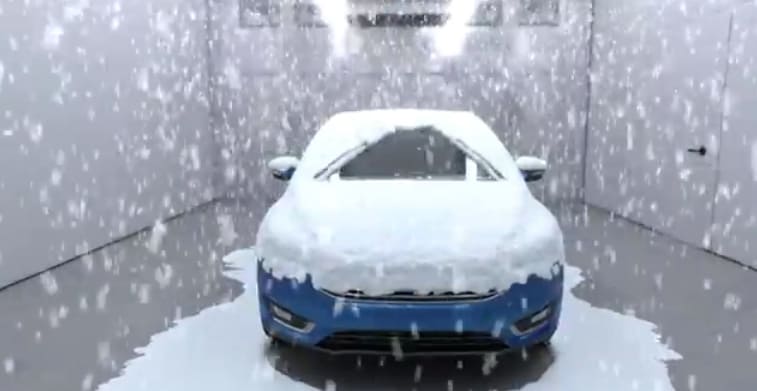 Based in Cologne, and due to become fully operational in 2017, the multi-million Euro centre will enable engineers to work on up to nine different vehicles simultaneously, testing comfort, safety and operational capabilities including electrical performance, braking, air conditioning, and pulling heavy loads.
Covering an area of 5,500 square metres, the facility will include two climate wind tunnels; a high-altitude lab; and four temperature controlled test chambers, three of which will also facilitate humidity testing. It will also facilitate testing of Ford's expanded line up of performance cars and sports cars, which includes the Focus RS, Focus ST, and Ford Mustang, in conditions of higher wind speed. And it will be used to test all front-wheel, rear‑wheel, and all-wheel drive vehicles.
Engineers working at the centre will be able to use specialised soak rooms to expose vehicles to temperature extremes ranging from -40 to 55°c and 95 per cent humidity at the push of a button. One potential application will be testing heating systems for defrosting windows. Meanwhile, the ability to create artificial snowfall from above will be used to test factors such as the maximum stresses of wipers.
At the heart of the centre three highly specialised wind tunnels - equipped with 1.2MW turbines and roller dynamometers - will enable researchers to expose vehicles to airflows of upto 250kph.
Each of these tunnels is equipped with special capabilities. For instance, wind tunnel 1 is specially designed to measure acoustic performance, whilst wind tunnel 2 will be used to simulate the effects of rain and snow.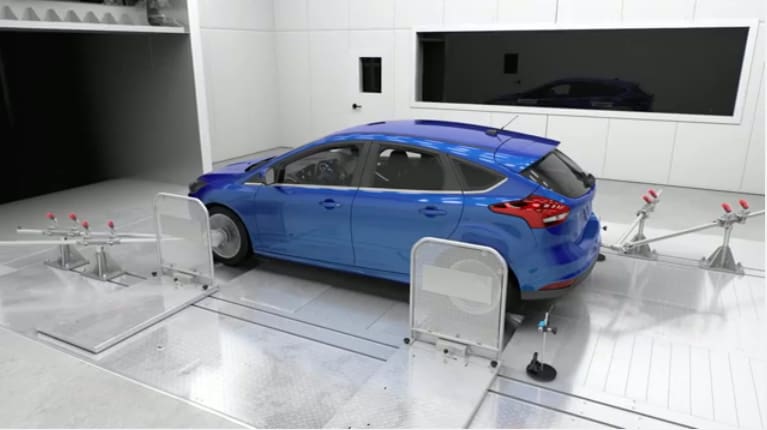 One of the facilities most attention-grabbing features is an altitude lab that will be able to recreate the conditions found at altitudes of up to 5200m (higher than Mont Blanc – the tallest mountain in the Alps). The air in this area of the facility will be so thin that engineers will be required to take descent breaks like mountaineers in order to safely adjust to the changes in air pressure.
Ford test facilities in Europe already include the Lommel Proving Grounds, in Belgium, which is home to a specific pothole-testing track, side-wind tests, and saltwater and mud baths. In common with many other manufacturers the company also carries out a variety of punishing real-world tests in locations ranging from the Mojave desert to the Arctic Circle.
Commenting on the new facility Ford Europe VP of Product Development Joe Bakj said: "With industry-first features, like the high altitude testing and the ability to simulate heavy snow, this new test facility offers a toolkit that will help us to continue to develop future best-in-class vehicles."