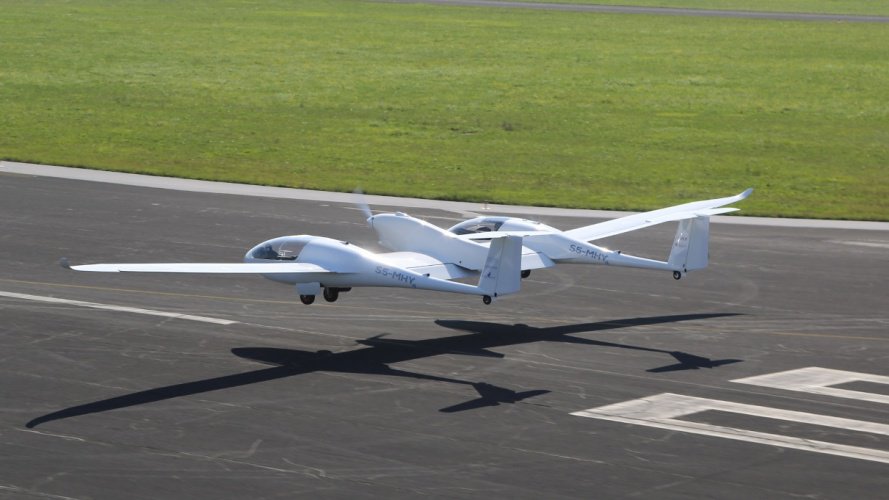 Developed primarily by Germany's DLR Institute of Engineering Thermodynamics, the twin-fuselage plane is the first four-seater aircraft in the world powered solely by a hydrogen fuel cell. Its power train consists of a hydrogen storage system, a low-temperature hydrogen fuel cell that converts hydrogen directly into electrical energy, and a lithium battery that covers peak power loads during take-off and ascent.
If the hydrogen the HY4 uses is generated via electrolysis using renewable energy, the aircraft can theoretically operate while generating zero emissions.
"For the foreseeable future, large passenger aircraft will continue to fly using conventional propulsion," said André Thess, head of the DLR Institute of Engineering Thermodynamics.
"One of the major challenges for the coming decades, however, is bringing electromobility to the aviation industry and making the air transport system of the future carbon dioxide neutral. Our goal is to further improve the fuel cell power train and, in the long term, use it on regional aircraft with up to 19 passengers."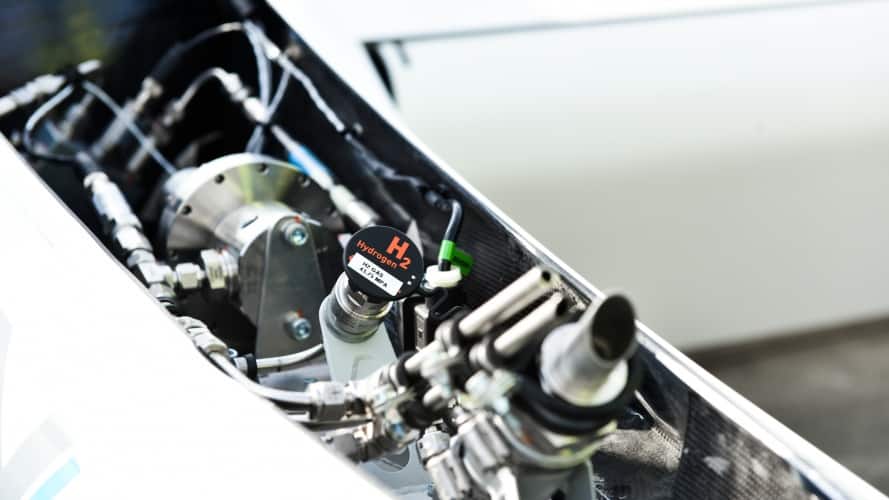 The HY4 has a motor output of 80 kilowatts, a maximum speed of approximately 200km/h and a cruising speed of 145km/h. Depending on speed, altitude and load, it can achieve a range of between 750 and 1500km. The aircraft was developed with the help of numerous commercial and academic partners, including Hydrogenics, Pipistrel, H2FLY, the University of Ulm and Stuttgart Airport.
"With the HY4, we now have an optimal platform to continue developing the use of fuel cells on aircraft," said the University of Ulm's Prof Josef Kallo, who led the project for the DLR.
"Small passenger aircraft, such as the HY4, could soon be used in regional transport as electric air taxis and offer a flexible and rapid alternative to existing means of transport."