Unveiled earlier this week at the Bosch proving ground in Boxberg, Germany, the vehicle has been developed by Aston Martin and Bosch though the German firm's "personalisation for sports cars project".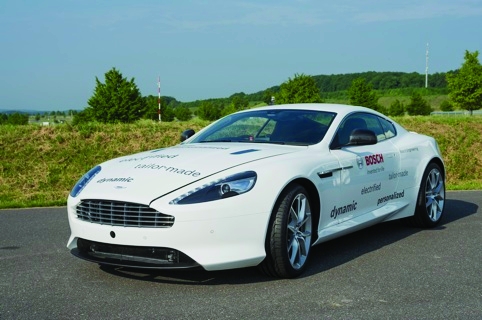 Bosch explained that one of the main goals of the project - beyond reducing fuel consumption and emissions - was to explore the opportunities for vehicle personalisation on a hybrid sports vehicle.
The car therefore features four different modes: safe, sport, drift and a custom mode which lets drivers use a pop-up display on the dashboard to personalise and save their settings.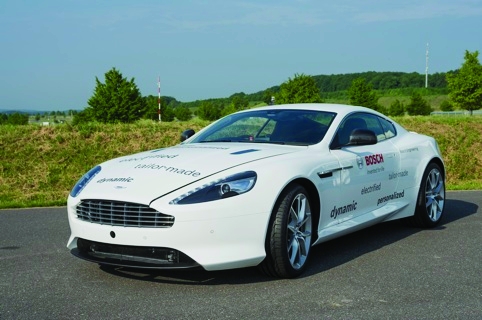 According to Bosch, it should ultimately be possible to use the vehicle's internet connection to download a range of different driving styles, from sedate fuel efficient profiles right through to fast and furious settings more appropriate for use on a track.
The car features a 6.0 litre V12 engine and three Bosch electric motors: two in the front axle and one on the engine belt. These are powered by a 180kw lithium ion battery that was developed in the UK. A control system and software developed by Bosch enables the vehicle to switch between the two operating modes, and according to Bosch the vehicle has a 26km EV range.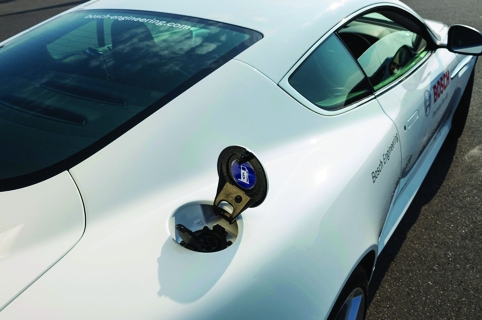 Although there are no immediate plans to put the vehicle into series production, Aston Martin is clearly interested in exploring the potential of hybrid powertrain technology. Indeed, earlier this year a hydrogen hybrid Rapide S appeared in the Nurburgring 24 hours race.