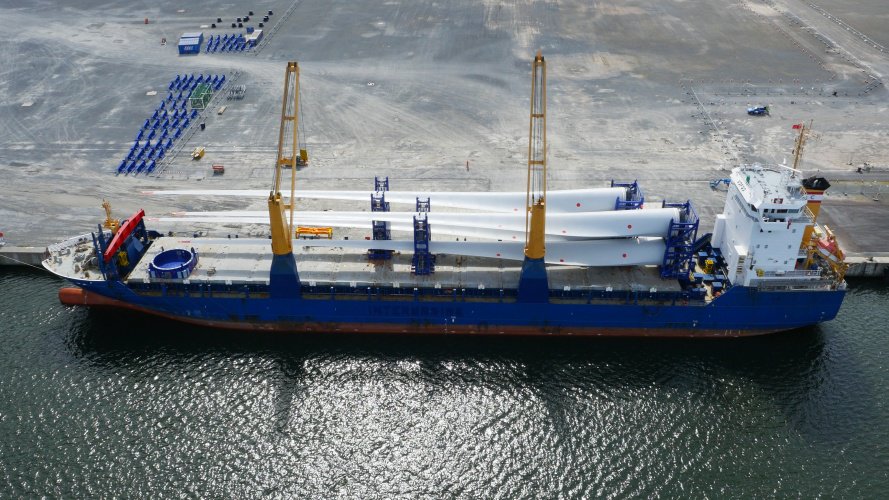 The six 80m-long blades were shipped to Belfast from MHI Vestas Offshore Wind's manufacturing facility on the Isle of Wight. Weighing 35 tonnes each, the blades will be assembled into turbines at the harbour's offshore wind terminal, then transported across the Irish Sea on a jack-up ship to be placed on the seabed this autumn. The 32 turbines will cover a 40km2 area.
"Belfast Harbour is delighted to welcome MHI Vestas and to have the privilege of handling the world's most powerful blades," said Joe O'Neill, the harbour's commercial director.
"In 2013, we completed the development of a 50 acre offshore wind terminal, the first bespoke facility of its kind in the UK in order to facilitate this style of operation. Supporting the growth of the renewable energy sector is something we are proud to be a part of and look forward to working with Vestas to ensure the successful completion of the Burbo Bank Extension project."
According to MHI Vestas, the V164-8.0MW machine is the world's most powerful wind turbine, and features components much larger than Belfast Harbour has previously handled. The completed turbines will stand on top of 88m tall towers, giving a total height close to 200m once operational, with the blades of each sweeping an area larger than that of the London Eye. Burbo Bank will also be the first time UK-built blades have been used at a British offshore wind farm.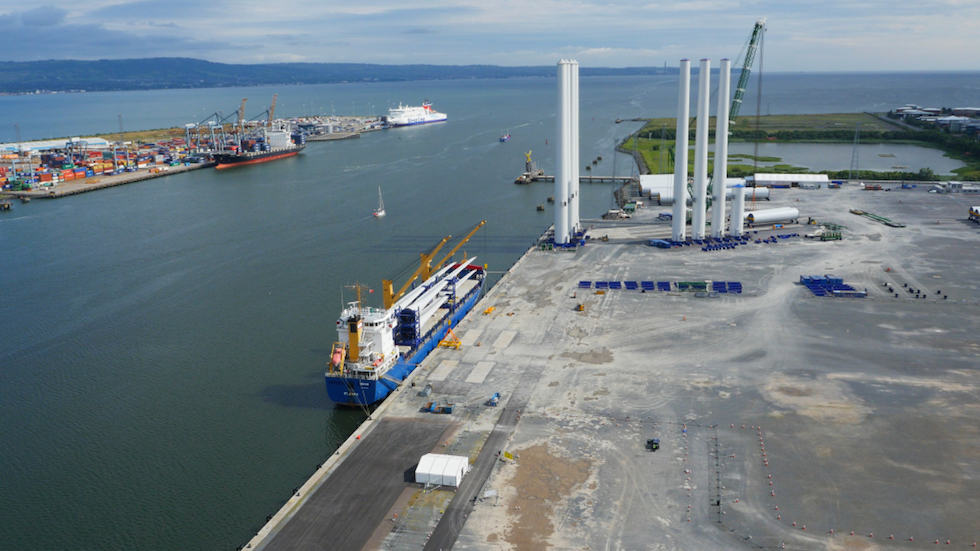 "It's a significant milestone for the industry to see the blades in serial production arriving in Belfast ready for installation," said Jens Tommerup, CEO, MHI Vestas.
"This marks the first time locally manufactured major components for offshore wind turbines are being used in the UK. These high-technology blades are hand-crafted to withstand the harshest conditions. Combined with our manufacturing facility and the provision of a dedicated pre-assembly terminal by Belfast Harbour it's now possible to start tapping into the potential of wind power from the Irish Sea."