Software hosted at a new website developed by engineers at Ilse media and the University of Amsterdam can automatically analyse facial expressions from pictures to reveal someone's state.
By examining key features in pictures of faces such as regions around cheeks, eye-brows and mouth, the software, at www.Gladorsad.com, is able to distinguish happy, surprised, sad, angry, disgusted and fearful expressions.
The same computer software has also already decoded Mona Lisa's smile. The result showed that the painting's famous subject was 83 percent happy and nine per cent disgusted.
The new website allows visitors to upload their pictures too.
From the uploaded pictures, the website then determines the emotion of that person. Then, the photos are included in a photo gallery where the rationale behind the decision making process is explained.
The researchers believe that the emotion recognition software could be used in a large number of applications such as medical applications for detecting mental illness, or the car industry where it could measure the attention level of a driver.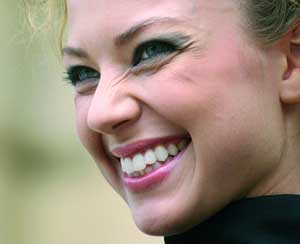 The software can also be applied to videos