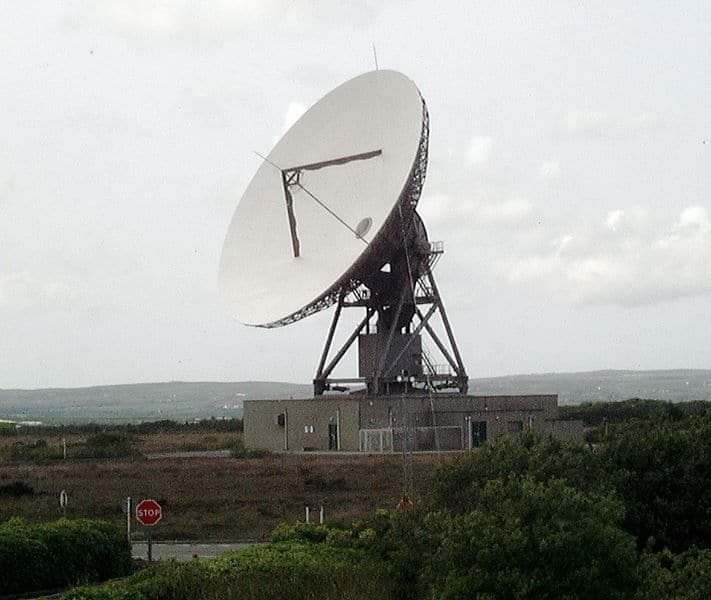 BAE Systems has formed a partnership with Goonhilly Earth Station (GES) to commercialise deep space communications. As part of the partnership, announced at the Farnborough Air Show, BAE will supply two tracking, telemetry and command processor (TTCP) systems that will provide uplink and downlink services to support spacecraft on missions to deep space, beyond Earth orbit, including manned and robotic missions to the moon and Mars.
Goonhilly, meanwhile, is to upgrade its largest antenna to incorporate the TTCP system, which will allow it to support data rates from one bit per second to 300Mb per second from multiple spacecraft simultaneously, and enable it to track spacecraft distance to an accuracy of about 10cm from billions of kilometres away. This is the first time that BAE has sold TTCP technology to a private company.
The partnership will involve a close working relationship between GES and ESA on its current deep space programme, and development of a global network in the next four years. "We have a great deal of interest in using Goonhilly's upgraded antenna from our international customer base, including space agencies and some of the new private space exploration companies. This system will ensure that we can support missions for a number of space agencies," commented Ian Jones, Goonhilly chief executive.
Discussing the TTCP technology, BAE Systems lead engineer for the project Nick James said: "BAE Systems has developed a highly precise space communications and tracking system designed to support spacecraft operating both near the Earth and in deep space. The technology receives and converts faint radio signals from spacecraft into data that mission controllers use to monitor and control the spacecraft. The highly flexible system is able to handle differing ESA and NASA requirements and protocols, which makes it an ideal choice to support Goonhilly in future space missions."