Why work in the automotive industry?
It offers unbeatable engineering challenges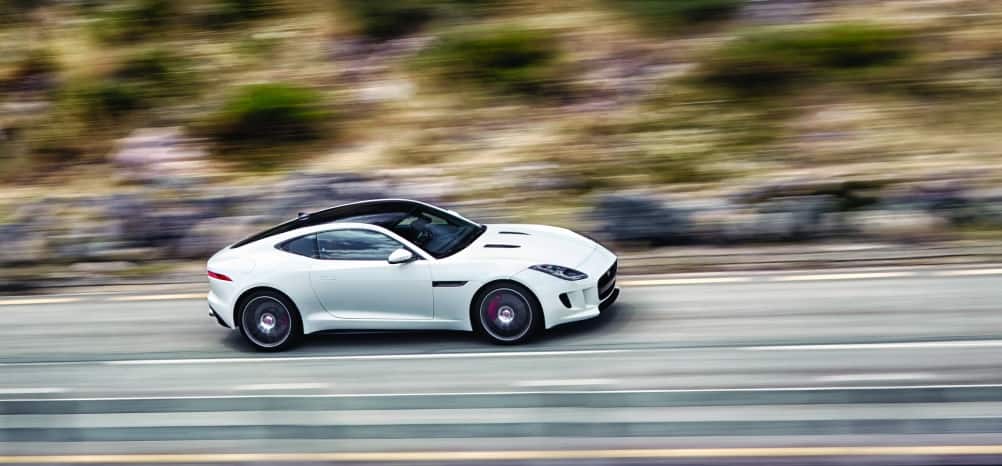 Of all the engineering-oriented sectors, automotive is probably facing the biggest technological upheavals. New production techniques, materials and designs are accompanying a shift away from the internal combustion engines which have propelled road vehicles for most of the hundred or so years they have existed. Instead we're moving towards systems based around electric motors and batteries, or a variety of combinations of both technologies in hybrid vehicles.
The sector is booming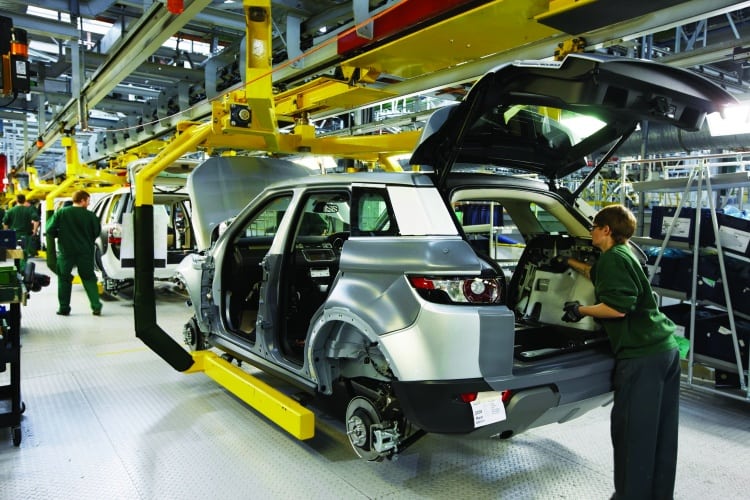 Many people think the British automotive industry has been in a state of decline from a peak in the 1960s. But while there are no major British-owned carmakers left, the industry is in fact in very good shape. Companies such as Nissan and Honda set up shop in the UK; iconic marques such as Rolls-Royce and Bentley, now in the hands of German giants BMW and Volkswagen respectively (BMW also owns the wildly-successful relaunched Mini, which is made in Oxford), are still designed and built in the UK; and India's Tata has reinvigorated Jaguar and Land Rover, with new models and expansion into fresh markets leading to expansion of its factories in Coventry and Liverpool. In fact, Britain now makes — and exports — more cars now than it has at any time.
What does the UK automotive sector actually do?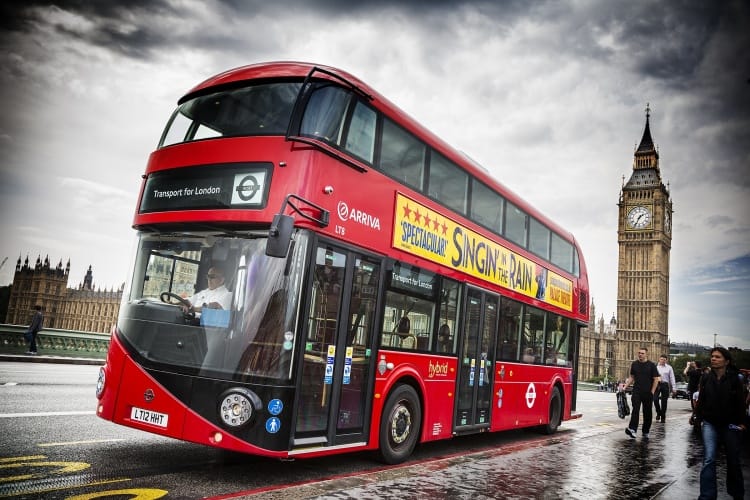 In total, the automotive sector employ 700,000 people in the UK, and its companies generate an annual turnover around £60bn. This includes: seven "volume" car manufacturers, building large numbers of vehicles in multiple models for the mass market; seven commercial vehicle makers, producing vans and lorries of varying sizes; nine bus and coach manufacturers; eight major premium vehicle and sports car manufacturers, which include luxury cars like Rolls, Bentley and Aston Martin, as well as equally well-known makes like Lotus and supercar newcomer McLaren; over 100 'specialist brands', often making small numbers of highly innovative sports cars; and eight Formula One teams.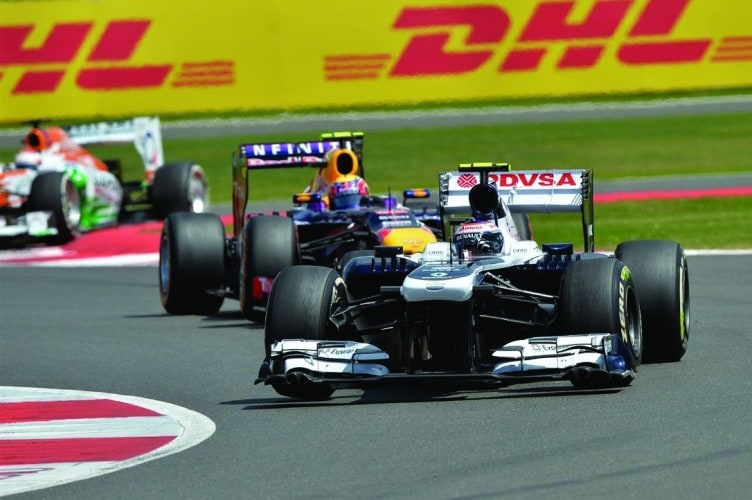 Britain is in fact the home of a diverse range of motorsport companies, including the headquarters of the new electric racing series Formula E and teams competing in international series like Indycar and the Le Mans endurance races. Over 1.5million vehicles and 2.5million engines are built in the UK every year, and 80 per cent of production is exported, making the sector a vital contributor to the UK's balance of payments, accounting for 10 per cent of all exports.
And this is only the vehicle makers themselves - 19 of the world's top 20 automotive suppliers operate on British soil. The supply chain for the industry, making components which range in complexity from whole engines, gearboxes, motors and batteries down to seats, lights, glass and seatbelt reels, comprises some 2,350 companies of varying sizes, employing around 82,000 people in world-leading companies such as GKN.
What jobs are open for engineers?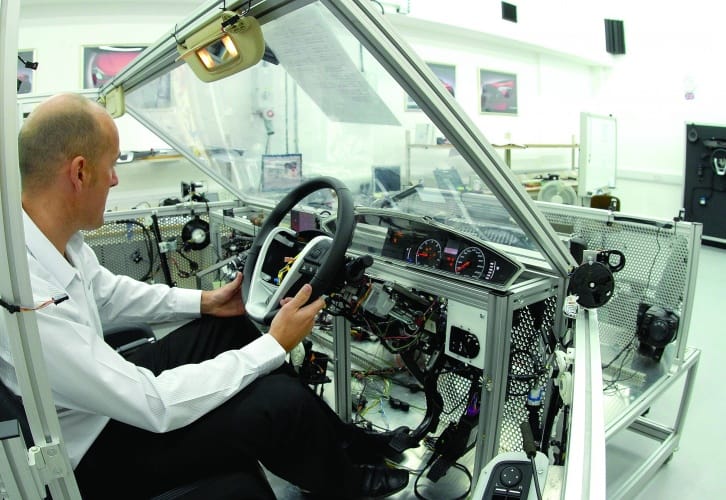 The changes the sector is currently seeing are, of course, driven by environmental concerns. Internal combustion engines are large users of fossil fuels and significant emitters of carbon dioxide. While one strand of development is concentrating on reducing the amount of fuel that vehicles use, another is looking to eliminate its use altogether, by replacing the engine with electric motors and batteries.
The most common way to reduce fuel usage is to make the vehicle lighter. This can be achieved by replacing materials with less dense, but equally strong ones; swapping steel for aluminium or in some cases magnesium; or by making use of strong but lightweight composites based on carbon fibre. This is creating opportunites for metallurgists, materials scientists and production engineers who devise ways of integrating these materials into manufacturing processes. Alongside this runs development of more efficient engines — lighter cars need smaller engines to produce the same performance as a heavier vehicle — with mechanical and process engineers generally spearheading development of both petrol and diesel fuelled technologies to convert the maximum amount of energy stored in fuel into the car's kinetic energy.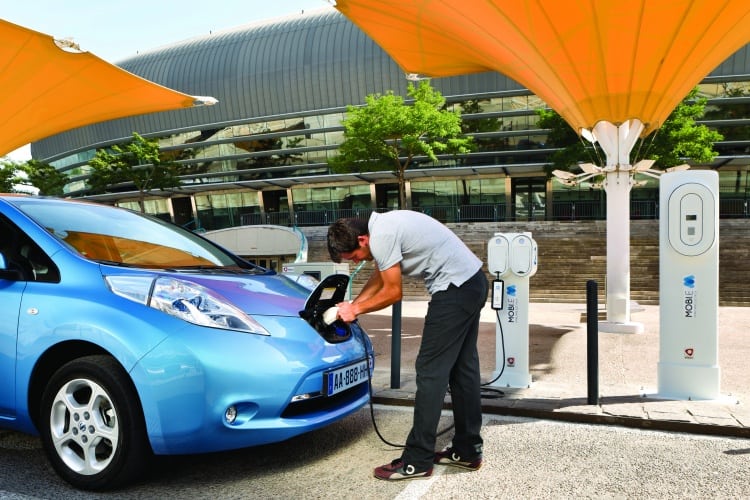 The shift to electric propulsion opens up opportunities for other disciplines. Electrical and electronics engineers are, naturally, needed to develop motors and systems such as regenerative braking that recover energy when the vehicle slows down; while chemists are investigating new batteries, along with technologies such as fuel cells which generate electricity by reacting hydrogen with oxygen. The complex electronics needed to manage the batteries, charging systems and motors and, in the case of hybrid vehicles, to combine their performance with that of an internal combustion engine is leading to an increasing demand for system integrators.
In fact, demand for a wide range of engineering disciplines has always characterised the automotive sector. From the creative skills of designers who style the exteriors and interiors of the vehicles to design engineers specifying the components that make up each car, through to acoustic engineers who ensure that the cabin has a comfortable environment for driver and passenger and that passers-by aren't deafened, to safety specialists and quality engineers, the industry has a place for virtually everyone.
Which companies are recruiting?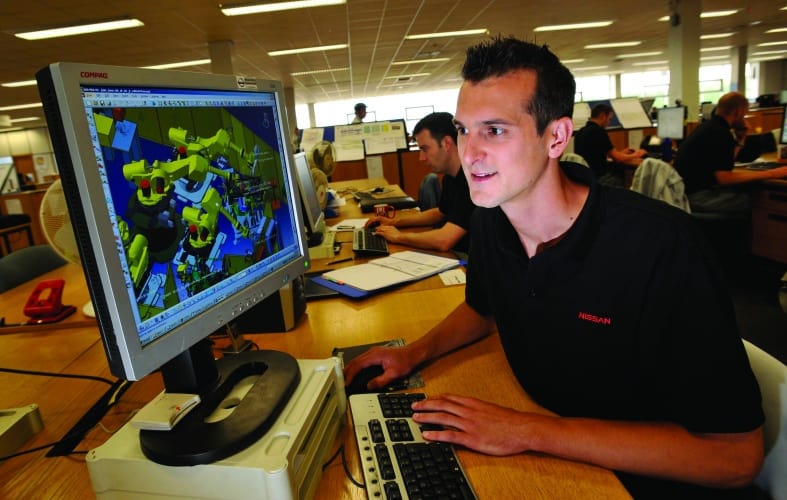 As a sector which relies heavily on the expertise of its employees, it's hardly suprising that many major automotive companies operate graduate schemes to select new employees and then train them to acquire the specific skills needed by the company. Graduate schemes are available across the whole sector, from volume producers to specialists and even at some of the important motorsport teams. These programmes tend to be challenging to join. BMW and Nissan both look for leadership potential, teamworking skills and strong decision making in their graduate intake.
Not all the schemes take on the same number of people each year. BMW typically takes on around 20 into its scheme, while Nissan's is geared towards replacing people who are soon to retire, so its intake varies year-to-year.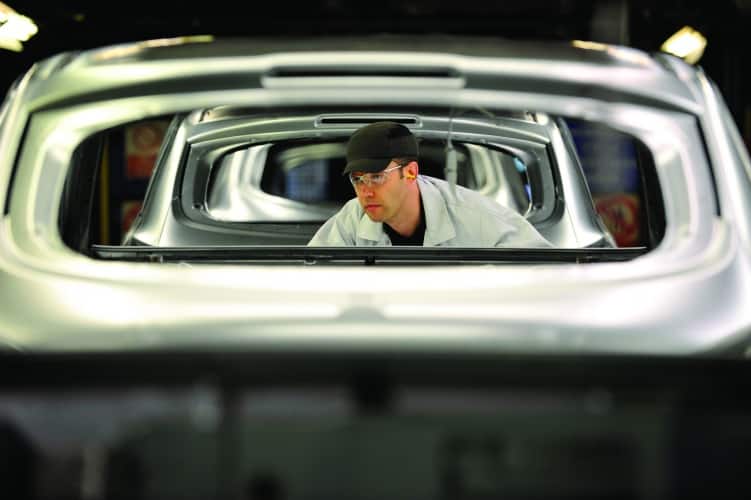 The graduate scheme at sports car maker Lotus rotates its members through six four-month placements, with graduates working with a mentor throughout their development. The training is designed specifically to  help graduates to achieve Chartered Engineer status.
It isn't just the big firms which run graduate scheme. Powertrain and vehicle engineering technology specialist Ricardo (which, among other activities, builds the engines for McLaren's sports cars) operates a 'Graduate Academy', recruiting graduates and post-graduates in mechanical,  electronic, automotive and software engineering. 'We have, over the years, developed strong links with universities and professional institutions to ensure our engineers are am ong the best in the world',' says chief executive David Shemmens.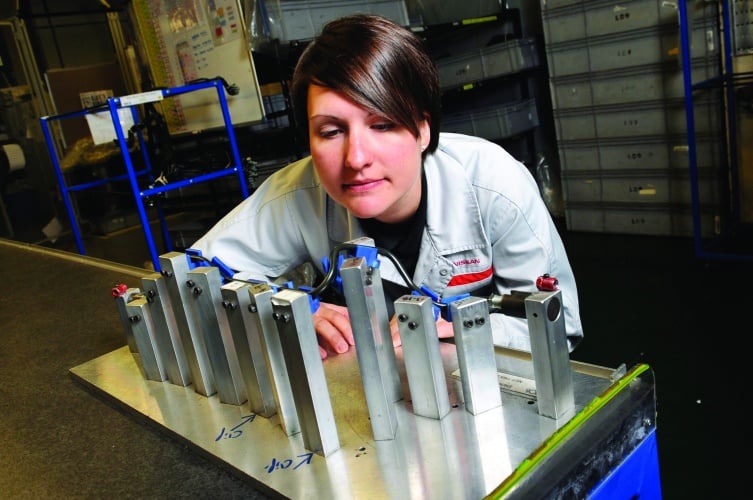 Among the Formula One teams, McLaren operates a graduate training scheme; although it does not run every year every year; last year, for example, it advertised specific graduate vacancies instead. The latter is also the preferred route for its arch-rival Williams and its automotive technology wing, Williams Engineering, although it takes on between ten and 15 graduates every year. Final-year students are advised to keep an eye on the recruitment sections of the company's websites.