Lockheed's technology is based on fibre laser beam combining – a technique in which beams from multiple fibre laser modules are combined to form a single, powerful, high quality beam.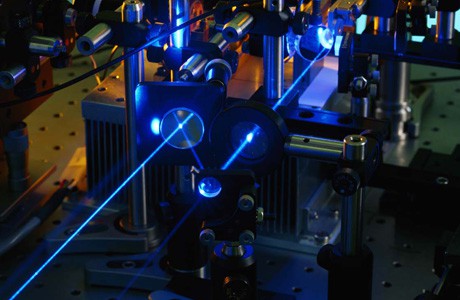 The company recently used a prototype a 30kW laser weapon based on the technology to disable a truck, however the first weapon to roll of the production will be a more powerful 60kW system designed to be fitted to a US army vehicle.
What's more, the company claims that is relatively simple for users to increase the power upto 120kW by adding extra modules.
Lockheed has specialised in laser weapon system development for more than 40 years making advances in precision pointing and control, line-of-sight stabilisation and adaptive optics – essential functions in harnessing and directing the power of a laser beam – and in fibre laser devices using spectral beam combining.  The company has stated that it plans to develop a family of laser weapon systems with various power levels tailored to address a range of missions across sea, air and ground platforms.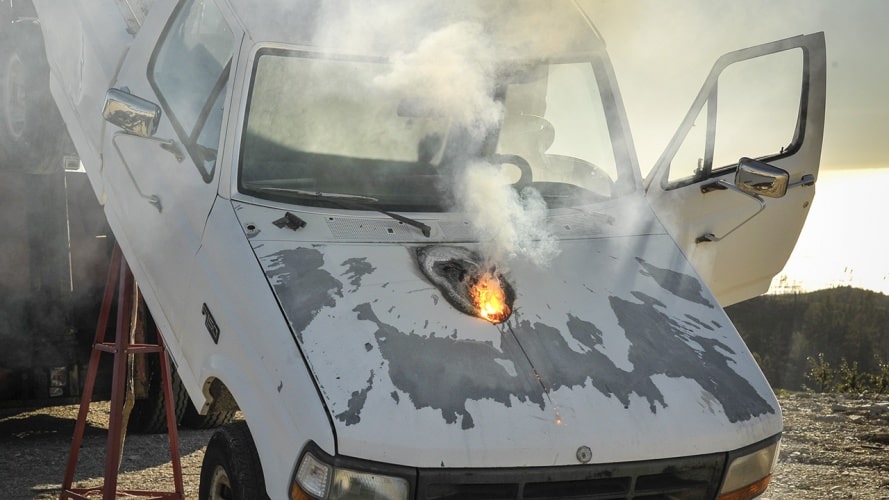 The company is one of a number of defence firms that have been actively developing so-called directed energy weapons.
As previously reported in The Engineer fellow US defence firm Raytheon began publically demonstrating the weapons back in 2010, whilst in 2012, Europe's MBDA demonstrated a 40kW laser that successfully hit airborne targets at a range of over 2,000m.