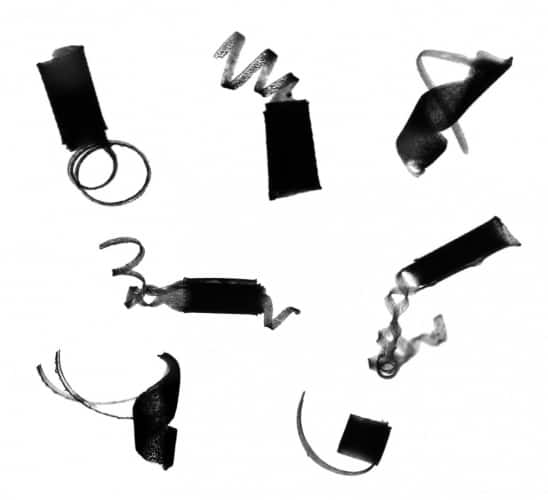 The study, published in the journal Nature Communications, explains how the microbots are made using a combination of biocompatible hydrogel and magnetic nanoparticles. An electromagnetic field orientates the nanoparticles, then a polymerisation process is used to solidify the hydrogel. The embedded nanoparticles mean the microbots can be controlled from outside the body using magnetic fields, with different types of locomotion dictated by the robots' different shapes.
The researchers were inspired by the bacterium that causes African trypanosomiasis, commonly known as sleeping sickness. It uses a slender thread-like structure called a flagellum to propel itself around the body, but then hides it once in the bloodstream as part of its survival mechanism. A range of different designs were tested in order to imitate this behaviour.
"Our new production method lets us test an array of shapes and combinations to obtain the best motion capability for a given task," said EPFL scientist Selman Sakar. "Our research also provides valuable insight into how bacteria move inside the human body and adapt to changes in their microenvironment."
As well as magnetism, the robots can also be manipulated using heat, with their structures unfolding when the surrounding temperature is increased. This means the microrobots could potentially be used for drug delivery to a specific area of the body, or to perform specialised functions such as clearing blocked arteries. According to the researchers, however, there are several stages of development required before the technology will be ready for human trials.
"There are still many factors we have to take into account," said Sakar. "For instance, we have to make sure that the microrobots won't cause any side-effects in patients."