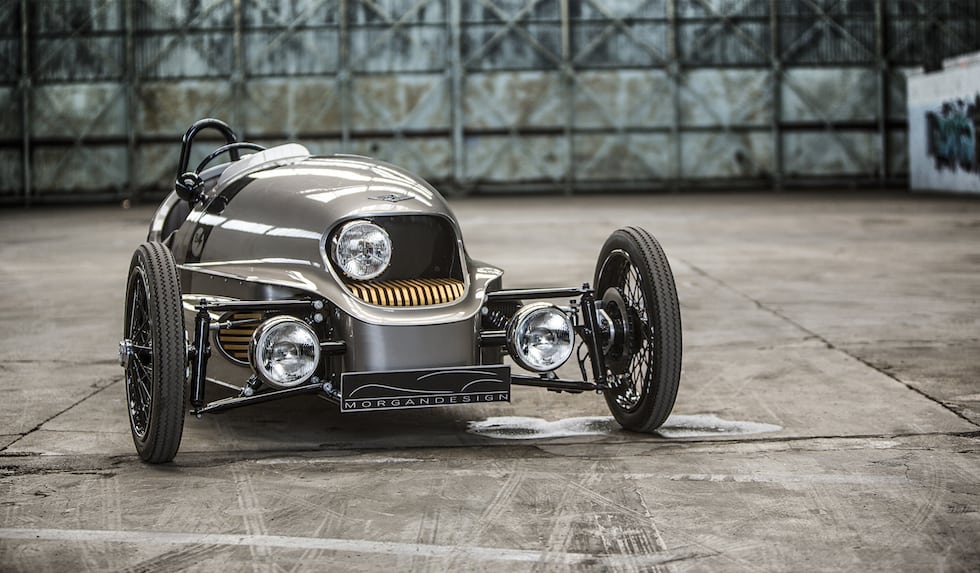 Following the recent announcement of its first all-electric production model, the EV3, the Morgan Motor company is investigating the use of further electrification. It's part of a three-year project that aims to assess the potential of both hybrid and full-electric powertrains for future models.
Morgan is leading a consortium of British firms, which includes Potenza Technology and Delta Motorsport, backed by a £6m government grant. At first glance, the 107-year old Malvern manufacturer may appear an unlikely candidate for advanced powertrain projects. In fact, though, it has a strong track record in this area, backed up by the fuel-cell powered LIFEcar concept of 2009 and the battery-electric Plus E shown in 2012.
"That amalgamation of modern technology and traditional craftsmanship is now very much part of Morgan," said Jon Wells, the company's head of design. "Our cars are competitive on their emissions at the moment, but the requirements are becoming increasingly tough and we need to make sure we're ready for that. We see the use of electric and hybrid powertrains as a means to keep doing what we're doing in the modern world.
"We're currently investigating the feasibility of hybridising existing OEM engines. Our end goal is to achieve something with production-intent like we have done with the EV3, but at the moment it is very much an R&D project."
Morgan's in-house R&D department has almost doubled in size over the last few years, with around 40 per cent of the company's development time devoted now to advanced projects. Aside from the electronics, the company is also looking into weight reduction. The EV3 has seen the use of carbon fibre body panels for the first time in a Morgan production car, contributing to an impressive sub-500 kg all-up weight – around 35kg lighter than the equivalent combustion engine model.
Contrary to some reports, there are no specific plans for further electric or hybrid production models just yet. The current EV3 draws quite heavily on the Plus E concept, however, and it's entirely possible we could see the same again as the new R&D project takes shape