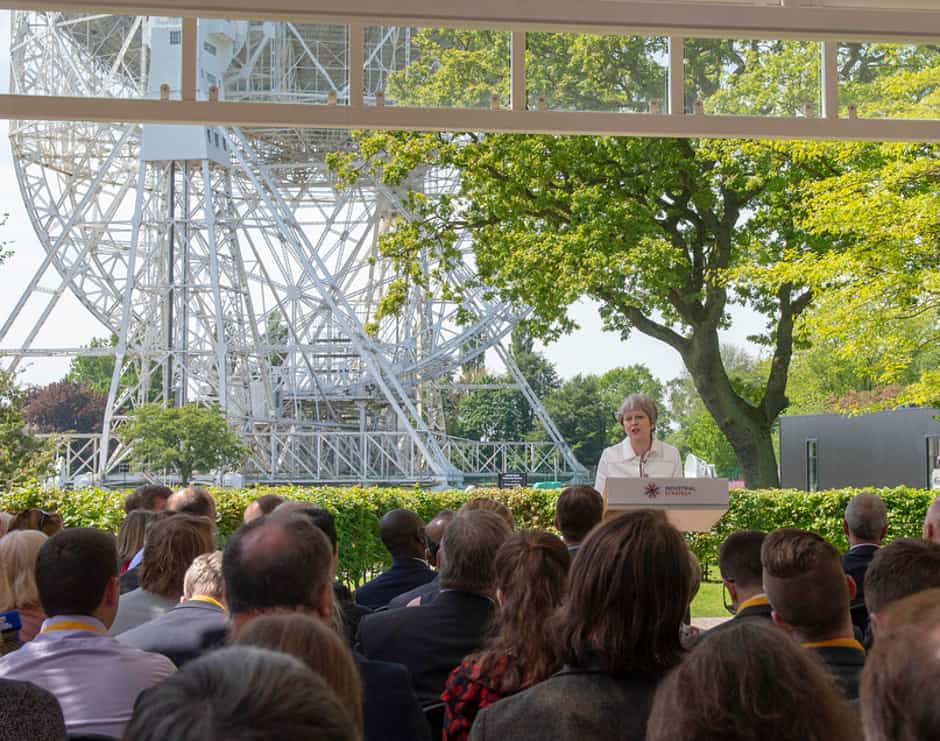 This ambition is one of four addressed in a speech delivered at Jodrell Bank, Cheshire on May 21, 2018 in which prime minister Theresa May outlined new missions as part of the government's Industrial Strategy.
These include the production of zero-emission cars and vans by 2040, drastically reducing energy use in new buildings by 2030, and the development of 'well-designed products and services' to help people age healthily.
"As a government, we have set the goal of research and development investment reaching 2.4 per cent of GDP by 2027," said May. "That could translate to an additional £80bn investment in the ideas of the future over the next decade."
May outlined how government intends to incubate 'a whole new industry around AI-in-healthcare', and work with industry to help 'set global standards for managing technological change to maximise the benefits' of zero-emission vehicles.
The mission to halve energy use in new commercial and residential buildings is similarly expected to provide the catalyst for new technologies, which can be exported to a growing global market for clean technologies.
"In each one of these four missions, scientific and technological innovations have the potential to create jobs, drive economic growth across the country and deliver tangible improvements for everyone in our country," said May.
The PM also used her speech to acknowledge the value of EU programme collaborations and the government's ambition to achieve a deep research and innovation partnership with the EU.
Responding to the speech, Prof Sir Robert Lechler PMedSci, president of the Academy of Medical Sciences said: "The prime minister is absolutely right to place science and research at the heart of the government's Industrial Strategy. The excellence of the UK's research is well known and continues to provide the solutions to help us address the challenges our society faces today and in the future."
Sounding a note of caution, Prof Lord Martin Rees, Emeritus Professor of Cosmology and Astrophysics at Cambridge University said: "These are fine aspirations. But they will remain empty words unless the country has, by the 2020s, a very different government with a commitment to the public sector and a realistic programme for achieving such ambitious goals."