Developed by a team at Siemens Corporate Technology's Princeton campus the devices – dubbed SiSpis – are the latest step in the development of autonomous mobile manufacturing techniques that Siemens' believes could ultimately play a major role in the manufacture of everything from aircraft to ships.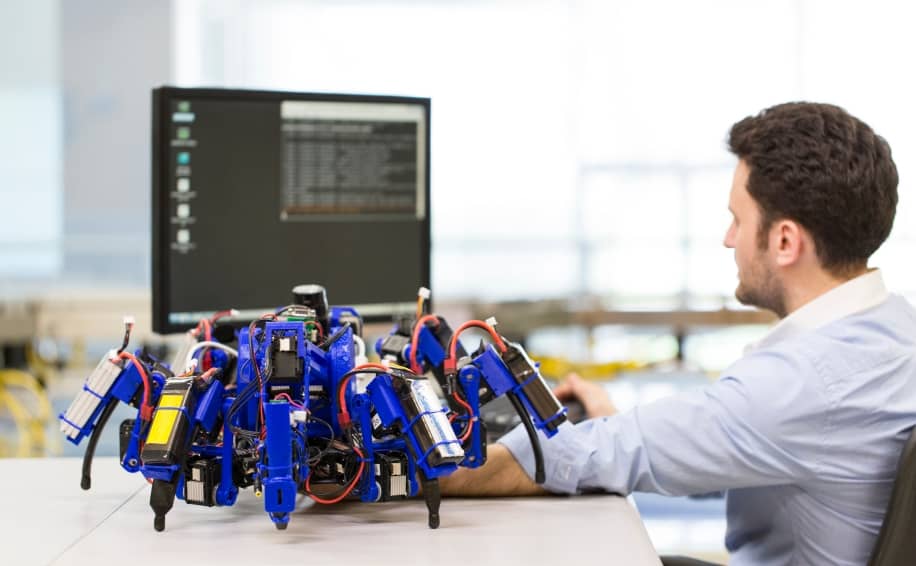 "We are looking at using multiple autonomous robots for collaborative additive manufacturing of structures, such as car bodies, the hulls of ships and airplane fuselages," said Livio Dalloro who heads up the group behind the systems.
Designed and built almost entirely in-house, and underpinned by a modified version of Siemens' NX PLM software, each spider is equipped with an extruder similar to those found on traditional 3D printers, that prints a cornstarch-and-sugarcane substance known as polylactic acid.
Each robot is equipped with an onboard camera and laser scanner that enables it to interpret its immediate environment. Knowing the range of its 3D-printer arm, it will then autonomously work out which part of an area can cover, while other robots use the same technique to cover adjacent areas.
Thanks to algorithms that allow multi-robot task planning, two or more devices can collaborate on the additive manufacture or surface processing of a single object or area. And by dividing each area into vertical boxes, the robots can work collaboratively to cover even complex geometries in such a way that no box is missed.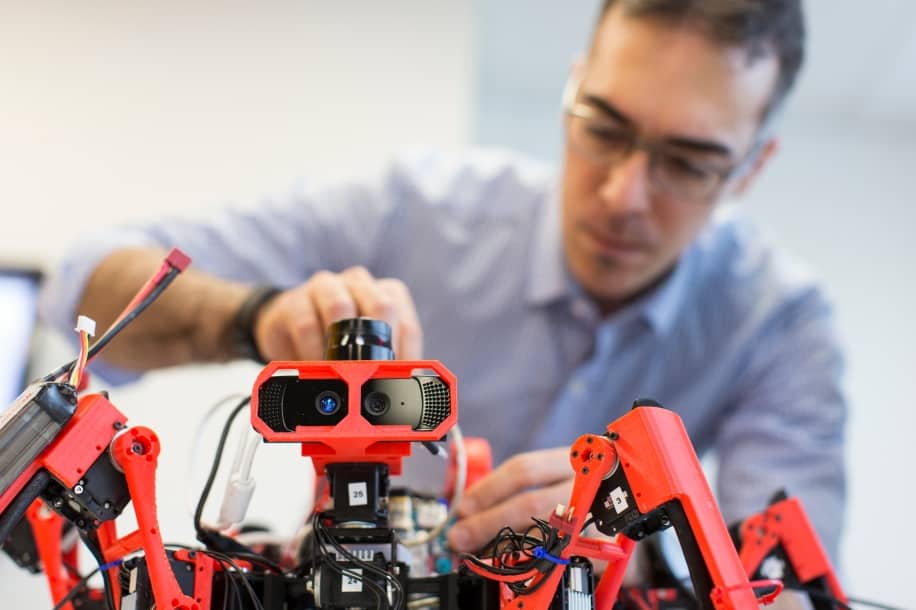 Intriguingly, because the spiders always know where they are, a device is able to autonomously find its way back to a charging station when its batteries are low. But not before transmitting a progress report to a recharged spider that is able to pick up where its colleague left off.