A "bioreactive" label that indicates when food is going off has won the UK leg of this year's James Dyson award, an international student design award established by the prominent industrialist.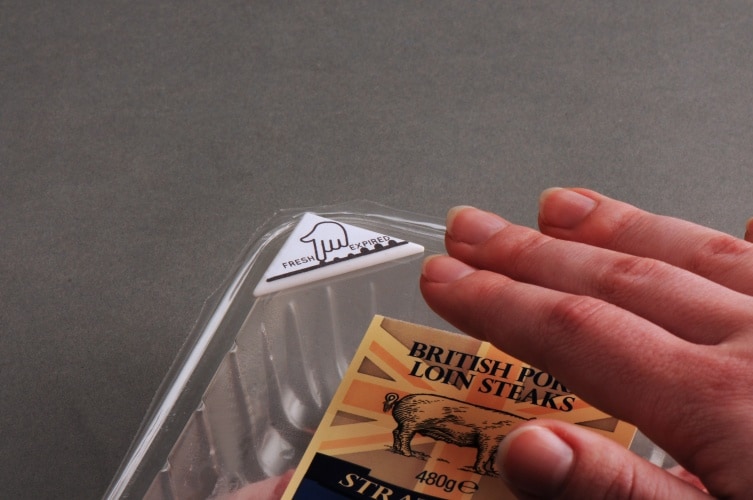 Developed by Solveiga Pakstaite, an Industrial Design & Technology student from Brunel University, the Bump Mark is a bio-reactive label made of gelatine which changes its texture as the food inside the package begins to decay.
To gauge the freshness of the food the user simply runs their finger over the label: if it's smooth, it's fresh, but if it feels bumpy, it's gone off.
Pakstaite explained that because gelatin is a protein it decays at the same rate as protein-based foods like pork, milk and cheese. She added that by altering the concentration, the gelatin can be adapted to match the expiry period of different foods.
According to a Dyson spokesman the label potentially offers an alternative to the notoriously unreliable best before date, which, according to the UN, leads to around 7 million tonnes of perfectly safe food being thrown away in the UK every year.
The technology could also make it far easier for visually impaired people to keep track of their food.
Pakstaite has received £2,000 to further develop her prototype, and will now progress to the international stage of the award. She is also already in discussions with a number of retailers and technology firms.
The judges also selected four UK runners up to go through to the next stage of the competition These include BRUISE, an injury detection system for athletes with reduced or no sensation in a part of their body; Spokefuge, a low-tech centrifuge for diagnosing anaemia in rural developing countries, MOM, an inflatable incubator aimed at reducing new-born mortality in the developing world; and Gravity, a pen-based augmented reality tool that enables designers to sketch in 3D.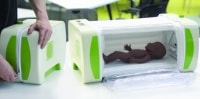 The winner of the £30,000 international prize will be announced on the 6th November.  Last year's competition was won by Titan, a wearable robotic arm developed by a team from the University of Pennsylvania in the US.