The first solar-powered plane able to fly day and night will land in 12 locations across the world and travel 35,000km in the first attempt to fly around the globe without using fuel derived from hydrocarbons.
Mission pilots and Solar Impulse founders Bertrand Piccard and André Borschberg will share flying duties during the flight, which they said aims 'to demonstrate how clean technologies and a pioneering spirit can change the world.'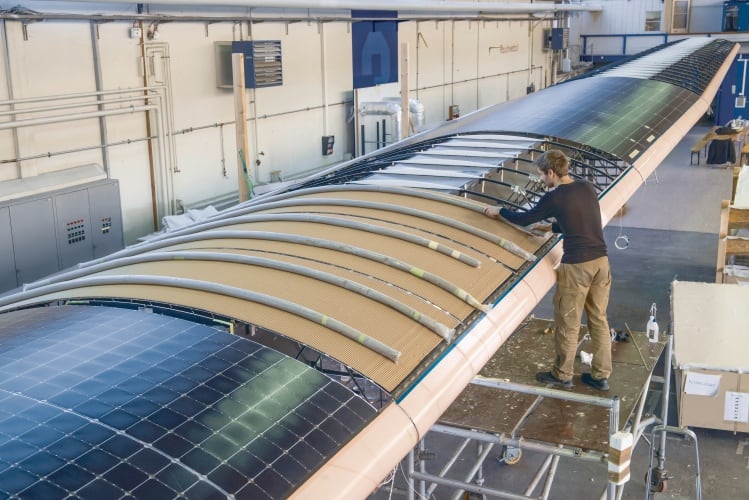 Solar Impulse 2 (Si2) will take-off from Abu Dhabi in late February or early March and return by late July or early August 2015. The route includes stops in Muscat, Oman; Ahmedabad and Varanasi, India; Mandalay, Myanmar; and Chongqing and Nanjing, China.
After crossing the Pacific Ocean via Hawaii, the 72m-wingspan single-seater aircraft will fly across the USA stopping in Phoenix, Arizona and New York City at JFK Airport. A location in the Midwest will be decided dependent on weather conditions. After crossing the Atlantic, the final legs include a stop-over in Southern Europe or North Africa before arriving back in Abu Dhabi.
The first round-the-world solar flight will span approximately 25 flight days, spread over five months and covering approximately 35,000km at speeds of between 50 and 100km/h.
In a statement Borschberg said:  'Solar Impulse is not the first solar airplane, however it is the first able to cross oceans and continents – remaining in the air for several days and nights in a row without landing.
'But now we have to ensure the sustainability of the pilot in order to complete the route; Solar Impulse 2 must accomplish what no other plane in the history of aviation has achieved - flying without fuel for five consecutive days and nights with only one pilot in the unpressurised cockpit.'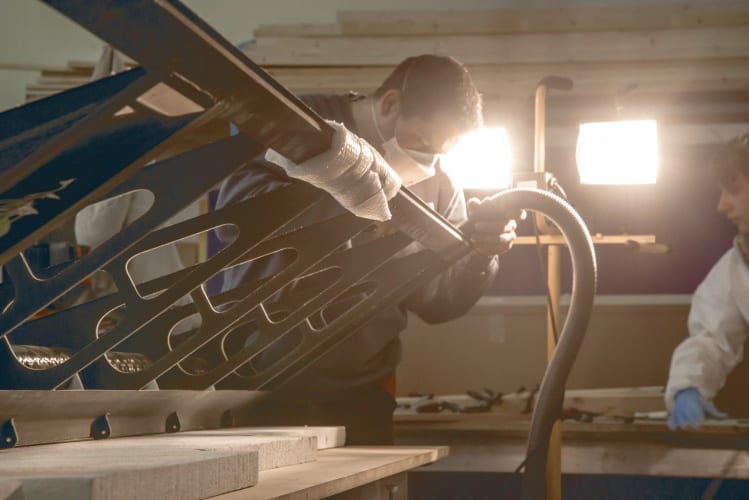 Ahead of the five-month quest, the Si2 team and pilots will spread their message in Abu Dhabi, engaging with industry representatives, young people and aspiring engineering students.
In a statement, Piccard said: 'We want youth, leaders, organisations and policymakers to understand that what Solar Impulse can achieve in the air, everyone can accomplish here on the ground in their everyday lives. Renewable energy can become an integral part of our lives, and together, we can help save our planet's natural resources.'
Solar Impulse 2 and its crew of 80 technicians, engineers and a communications team arrived in Abu Dhabi on January 6, 2015. During the remainder of the plane's stay in the emirate, the team will conduct safety tests, test flights, and training to prepare for the mission.
In 2012 Piccard successfully landed Solar Impulse HB-SIA in Morocco following a an 830km flight lasting a total of 19 hours and eight minutes. Click here to see the video marking the event.