Nobody can doubt that the automotive industry is going through a period of rapid and dramatic change. Cars incorporating some kind of electric drive are now so commonplace on our streets that they barely attract comment; auto shows feature electric concept cars on the stands of virtually very major automotive manufacturer.
Yet the traditional home of automotive innovation, motorsport, seems largely immune to this new wave of automotive technologies. Motor races are still dominated by the reek of gasoline and the thunder of the internal combustion engine — and there are those who will tell you that these things are a part of the DNA of the track: without them, it just wouldn't be a motor race.
The world motorsport governing body doesn't agree, however. Driven by a desire to make motorsport relevant to the automotive sector, a concern over the increasing average age of motorsport's fan base, and a need to bring an infusion of new thinking, a new generation of engineers and fresh sources of sponsorship into the motor racing world, the Fédération Internationale de l'Automobile (FIA) last year launched a brand-new racing series, to be contested only by purpose-built all-electric cars producing zero emissions at the tailpipe: Formula E.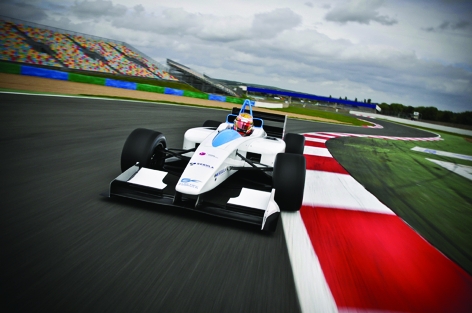 With its inaugural racing season set to begin next May, Formula E will be a ten-team, ten-race competition for single-seat cars, run exclusively on street circuits. So far, two cities have confirmed that they are to host races — Rio de Janeiro and Rome — and the first team to join the championship has been confirmed as Drayson Racing, whose team principal, former science minister Lord Paul Drayson, is also a scientific adviser to the series promoter, Formula E Holdings (FEH).
It's still early days for the series, then, with more race venues and teams to be announced. Yet Drayson is enthusiastic about the progress so far and the prospect of racing ahead. 'This is a journey we've been on since 2007,' he told the UK Motorsport Industry Association's recent Green Motorsport Conference in Birmingham. 'It was then that it struck me that motorsport can really make a difference in convincing people that the future can meet the challenge of climate change, if we apply our ingenuity to it.'
Motorsport has a track record of developing high-quality, robust technologies, able to stand up to the rigours of intense usage, in very short timescales, Drayson pointed out. 'But for me, the most important thing is that it can make green technologies cool and exciting.'
Electric cars are for cities; that's their natural habitat. It's where the technology makes the most sense, and that's where we need to show them off

Alejandro Agag, FEH
This is one of two stated aims for Formula E. The way that hybrids and electric cars have been marketed up to now stresses their environmental credentials: using less fossil fuel and producing fewer tailpipe emissions, improving air quality in cities. This has given them a slightly plodding, worthy quality: worthwhile, but dull; really only one step along from their previous image, which was as glorified milk floats and golf carts.
What better way to change that image, then, than to set electric cars against each other in the racing arena? The glamour and excitement of motor racing should add allure to the electric car, so the thinking goes; giving them a worldwide shop window to attract a large audience. Putting the races onto city streets increases that audience, attracting publicity and pulling in spectators who would not normally tune in to televised races or trek out to circuits to watch conventional motor races.
There's another reason for staging Formula E races on the street, explained Alejandro Agag, chief executive of FEH. Like Drayson a former politician, Agag is keen to ground Formula E in reality. 'Electric cars are for cities; that's their natural habitat, if you like,' he said. 'It's where the technology makes the most sense, and that's where we need to show them off.' And there is yet a third reason, he added: if you bring the race to the city, then spectators don't need to drive anywhere to see them — another emissions saving on conventional motor racing.
For those who can't make it to the race, Agag hopes to bring the world of computer gaming — already important in motorsport's efforts to attract younger audiences — even closer to the race. 'What kids really want to do is participate,' he said. 'We're working on a real-time video game race, with data from GPS on board the cars dropped in so that players can race live on a simulation of the circuit.'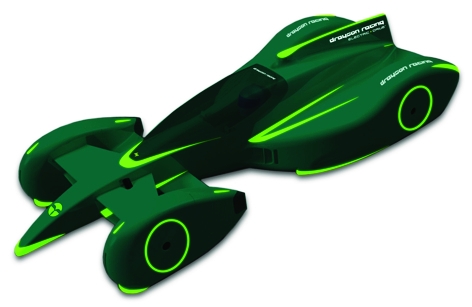 To further push the concept of the race series as a development hothouse for electric car technology, Formula E will be what's known as an open series. Each team will be free to develop its own car, with whatever configuration and permutation of electric motors, batteries, charging systems and so on they deem will give them the biggest advantage in the race. In practice, though, this constructors' competition will only begin in the second year of the series: for the first year, all of the teams will be provided with four customer cars, which are currently being developed and built by a consortium including Spark Racing Technologies, which is working on the chassis, and McLaren Electronic Systems, which is developing the drive train. Further members of the consortium, not yet announced, will be working on the aerodynamics and bodywork and on the battery and charging technologies, with McLaren in charge of integrating all the electric systems. 'But Formula E is not a one-make formula, let's be clear about that,' said Peter van Mannen, managing director of McLaren Electronic Systems. 'Everyone can make a car to meet the regulations.'
The single car for year one was a purely pragmatic decision to ensure that all the teams would be ready to compete, Agag explained. 'We took the decision to order 40 cars,' he said. 'That's only because nobody else has a car ready to run. Our goal is to have ten different technologies from the ten teams.'
The customer car will include two 'boxes', one for the drivetrain, another for the batteries, which teams will be able to fill with whichever technologies they choose. If they deviate from the customer car, they will be considered as a constructor, Agag said. 'We will encourage the use of the same chassis with different power trains,' he added. 'This is not intended as a championship for aerodynamicists; there are very good championships for them all around the world. We want to put the stress on what is useful for the electric vehicle sector around the world, which is battery technology, lightweight motors and charging technologies. Within these, there will be freedom to compete.'
The key to designing a motor for an electric racing car is to maximise the power to weight ratio, said van Mannen, and the unit picked out for development for Formula E fits the bill. 'About 50 per cent of our business is motorsport, and the rest takes in automotive, other transport and even aircraft, so we have a number of non-motorsport technology developments; this motor started off as one of those,' he explained. 'With this application, we want to develop as much torque as possible, and you have to manage the heat the motor generates so you can develop that torque. The problem with anything that generates a lot of power in a very small space is that you first of all have to make it efficient, so that you minimise the amount of heat generated in the first place, and then you have to take the heat that it does generate out of the motor.' The McLaren motor uses a very efficient stator winding and rotor, and incorporates a cooling system inside the motor to remove the waste heat, he said. In the customer car, a single motor will drive a multispeed gearbox to power the wheels.
The control electronics for the car's systems is based on another existing McLaren product, the engine control unit the company produces for the American Nascar Sprint Cup racing series. This is somewhat less complex than the control unit it produces for the Formula One grid, van Mannen said. 'An F1 unit controls a high-revving internal combustion engine with a seamless shift gearbox, differential, clutch-by-wire, throttle-by-wire, and all the high-speed telemetry associated with those systems,' he said. 'The Nascar engine is essentially fuel and ignition control on a lower-revving racing engine and an automatic gearbox, so the amount of digital processing required is much less. We've simply picked the control system with the appropriate amount of processing power and the right amount of inputs and outputs to adapt for Formula E.'
Even at this early stage, however, thoughts are shifting towards alternatives to this configuration. Drayson, for example, has been working for some time with Oxford YASA Motors, whose wheel hub-mounted compact motors require no gearbox. These units are used on the prototype Lola Drayson B12 electric racing car, which has been running at various events and which is being used as a test-bed for a variety of Formula E-related technologies. Drayson is also very keen to incorporate inductive charging, the core technology of Drayson Racing's main sponsor, Qualcomm; dynamic electric charging, with the cars picking up charge from high-frequency electric field emitters buried below the road surface, which would free up the cars from the burden of having to stop to charge and reduce the amount of batteries they have to carry.
The need to charge will have a significant impact on the format of the Formula E races. Each car will carry enough battery power to run at peak performance — reaching speeds approaching 200mph on straights — for about 20 minutes. So after this amount of time, each car will come into the pits and stop to charge, while the driver gets out, runs down the pit lane to a waiting fully-charged car, and drives off for another 20 minute stint. Once this is up, the drivers will again pit and change into their original car, which will drive for another 20 minutes to give an hour's racing time in total.
This echoes some of the format of early motor races, particularly the Le Mans endurance races which used to start with drivers on one side of the track running across to their cars on the other side, starting them and driving them off to start the race. Although this arrangement has raised eyebrows in some quarters, Drayson believes it will add to the excitement of the race. 'I think it'll be very photogenic and cool,' he said. 'I don't think it'll draw attention to the range limitations of electric vehicles, any more than Formula One cars making refuelling pit stops draws attention to the limitations of conventional internal combustion engine vehicles.'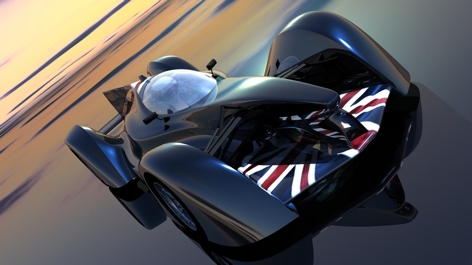 For another prospective competitor, the first-year customer car situation has caused problems. 'We were very reluctant to put the Bluebird name and livery onto a car which we hadn't produced ourselves,' said Martin Rees, project manager for the legendary Bluebird marque of the Campbell family of speed record breakers. Keen to return the Bluebird name to the track — where it hasn't been seen since the days of Sir Malcolm Campbell in the late 1920s — Rees and his team are now likely to either accelerate development of their own car or become involved in the development of the customer car.
Bluebird, whose team principal is Don Wales, grandson of Sir Malcolm Campbell and nephew of Donald Campbell, has been developing electric drive trains since 1996, and has attempted the electric world land speed record. It has also been developing a Formula E design for some time, coming up with a dramatic closed-cockpit, closed-wheel car which looks like a graceful, futuristic cross between a Formula One car, a Le Man Prototype, and a Batmobile. However, Rees said, having received the full regulations from the FIA, some considerable changes would have to be made to the design for it to comply.
Electric cars accelerate very quickly because of the huge torque you can get out of a motor; they can decelerate very quickly as well. It's just the sort of thing I'd love to see going around the city streets.

Peter Van Mannen, McLaren
The Formula E customer car is based upon an experimental electric racing car developed by French organisation Formulec (see panel). Based on a Formula Three car, the Formulec car has the familiar open-wheel, open-cockpit design with rear and front wings for downforce, rather than the more striking streamlined design of the Bluebird, along with similar early concept designs from Drayson and from other motorsport organisations. 'We very much support the closed cockpit; the increase in safety considerations is very important to us, and with our speed record history we know exactly how critical attention to safety is,' commented Martin Rees. 'From my look at the regulations there's nothing to say that we can't have a closed cockpit provided we can get the driver out in seven seconds.'
Formulec — the electric racer
Formulec has gathered together a consortium of companies to contribute to the development of an electric Formula Thre-style single seat racer. Motors came from Siemens, with battteries from Saft. The gearbox came from motorsport specialist Hewland, while Michelin adapted its energy-saving tyres to cope with the power and torque developed by the motors. Electric vehicle connector manufacturer FCI optimised the car for reliability, weight and size, while the Mercedes GP Petronas F1 team manufactured the car itself.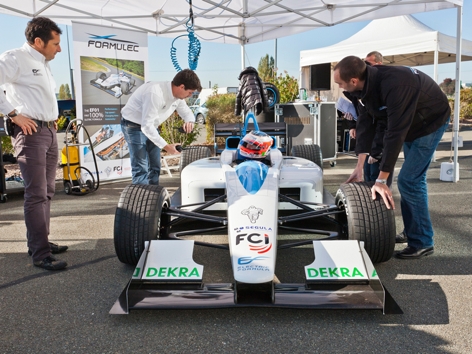 Top speed 250km/hr
Acceleration 0-100km/hr in 3sec
Race autonomy 20 mins
Recharge time 1-1.5hrs
Likewise, Rees favours closed wheels. 'We'd much prefer it, and the regulations are a little grey in this area — there's a reference to the wheels being visible from the side, but not from other planes, which implies that they could be at least partially closed in. But ultimately the FIA have to consider the practicalities of getting the series off the ground, and if the Formulec open-wheel approach keeps the costs to a minimum for the 2014 series then it's probably pragmatic.'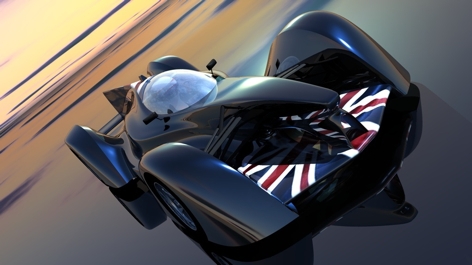 One thing where everyone seems to agree is that electric drivetrain technologies lend themselves very well to spectacular motor racing. 'I think it's going to be a wonderful racing category,' said van Mannen. 'Electric cars accelerate very quickly because of the huge torque you can get out of a motor; they can decelerate very quickly as well. It's just the sort of thing I'd love to see going around the city streets.'
Van Mannen also believes that this will succeed at changing the perception of electric cars. 'It's been quite revealing, working on bringing kinetic energy recovery systems (KERS) into Formula One in 2009,' he said. 'We saw just how much appreciation there was from the general public of what an electric motor means in terms of torque. Anyone who watches the beginning of an F1 race will know that the cars with good KERS will get off the grid quicker because of that instant torque. Formula E will take that to a new level, because these cars will squirt up to high speeds and decelerate very quickly against a backdrop that people can relate to. I think a lot of people will look at it and want to play with one.
From the race to the street
Formula E's regulations insist on all development being transferrable to road cars as soon as possible. Does this create problems for the vehicle engineers?
'There's a real push for the drive train and everything in it, with an emphasis on improving the efficiency of the batteries, inverters, motors, the overall integration of the charging, everything that's relevant to making electric cars more viable,' Paul Drayson said. 'We need to improve the maximum energy from the motor, and we also need to increase the energy and power density from the batteries.'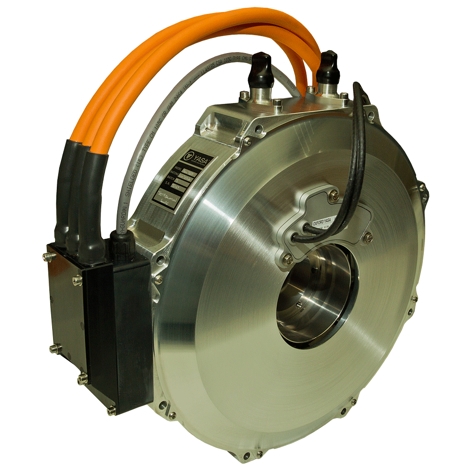 Drayson's partnership with Oxford Yasa motors is an example of this, he said. 'These motors probably give you the best power to weight ratio available at the moment, and that's something that's a great example, I think, of something that's coming out of a UK university and is being tested in motorsport but then gets applied to wider applications — in automotice and aerospace, and in clean energy.'
McLaren's Peter van Mannen believes that developing for motorsport does not involve compromises that make a technology less suited to everyday use. 'In a racing car you're clearly pushing performance very highly, and maybe you're seeking out a bit more torque than you might otherwise do,' he said. 'But the essential requirements are the same, inasmuch as you're trying to balance the torque and the energy you use.'
Meanwhile, Formula E will also test the infrastucture of host cities. Fire services will have to be prepared for the possibility of lithium ion battery fires, and the electricity grids will have to be able to cope with the simultabeous charging of 20 high-performance electric cars within a small area.
Another possibility for infrastructure is that the prospect of hosting a Formula E race could act as a stimulus for a city to install electric car infrastructure. Anthony Thompson VP for business development and marketing at Qualcomm, main sponsor of Drayson Racing, told The Engineer that the draw of a Formula E race could
act as a stimulus for a city to install dynamic electric charging infrastructure. The company hopes to make dynamic electric charging available to teams in later years of the competition.