Rally car enthusiast Matthew Jackson scored a first-class motorsport engineering degree from Coventry University in the summer of 2014. It probably helped that he hadn't spent the previous few months worrying about his future career, having secured his first job way before exams started.
Key to his early career success was an internship scheme unique to Coventry University that sends successful applicants into paid, one-year placements with companies that include GE Aviation, BMW Mini and Tata Technologies, a company that provides engineering services to aerospace and automotive manufacturers around the world.
22-year-old Matthew was selected to spend 12 months with Tata Technologies, partly at the firm's base on Coventry University Technology Park but also spending time working as a consultant at Jaguar Land Rover (JLR) and a month working in India with Tata's CAD (computer-aided design) team.
One of the big advantages of the programme was the degree of responsibility Matthew was given from day one, he told The Student Engineer.
'The first project I was on was at the manufacturing plant measuring and interpreting data…on the actual cars. So it was a case of straight in there and straight on with the responsibility and having to report to senior managers.
'It wasn't' a case of saying 'I'll do this to make do' it was a case of 'this is what you've got to do and when you've got to do it by.'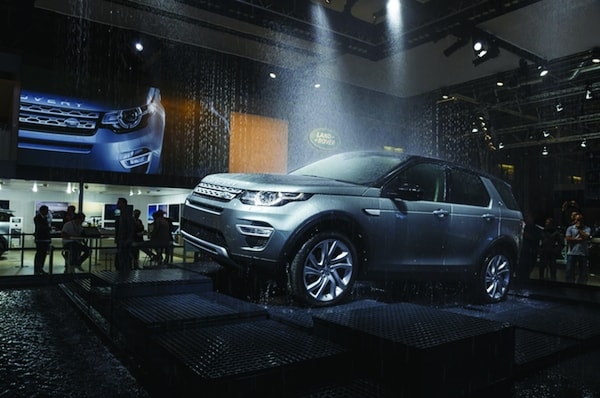 This deadline driven environment saw Jackson spend some of his time working with the safety team assigned to one of the company's premium SUVs, where he designed brackets and other components for the vehicle's airbag systems.
'It's not something you'll see directly but it is very important nonetheless,' he said. 'We went through various design phases, CAE [computer-aided engineering] analysis of all the brackets with deployments etc and…then the team got to go to the Paris Motor Show for its unveiling.'
Behind the glamour of international motor shows lay a stringent set of criteria – programme gateways – where parts had to be ready for build phases, a part of the internship program that would see Jackson hone his communication and planning skills and take them back to university and beyond.
He was offered a full-time job just two weeks after his placement finished, but the abilities and work ethic he gained on placement alsot helped him achieve his degree first.
'When you're a student you get your timetable and you've got you're your 10 or 4 o'clock lecture, but we were in the mind set of basically of working all day, every day during normal work hours,' he said.
'So when you applied that, even to the point when you didn't necessarily have any immediate coursework to be doing, [you'd] be doing more research and using the time [at university]…to work to help yourself and not just do the bare minimum.'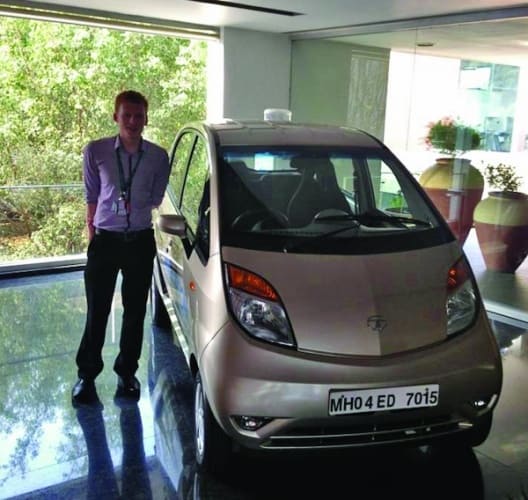 His internship even helped him with his entry for Formula Student, the international competition in which students build and race their own car. For rally car driver Matthew, the task of sourcing parts had become second nature and he used his experience with suppliers in order to get the best deals for his Formula Student team.
Less than a year later, Matthew is now working for Tata as lead engineer on a project with one of the company's automotive clients. But he's also excited about the diversity of work that could come his way while at Tata.
'The company is expanding,' he said. 'There are various different programs and things going on and we work with many different manufacturers.'
Tata Technologies has recruited approximately 30 students from Coventry University within the last three years and hopes to double its intake with this year's placement scheme, which is currently open for applications.
For more student careers news and advice follow us on Twitter and LinkedIn