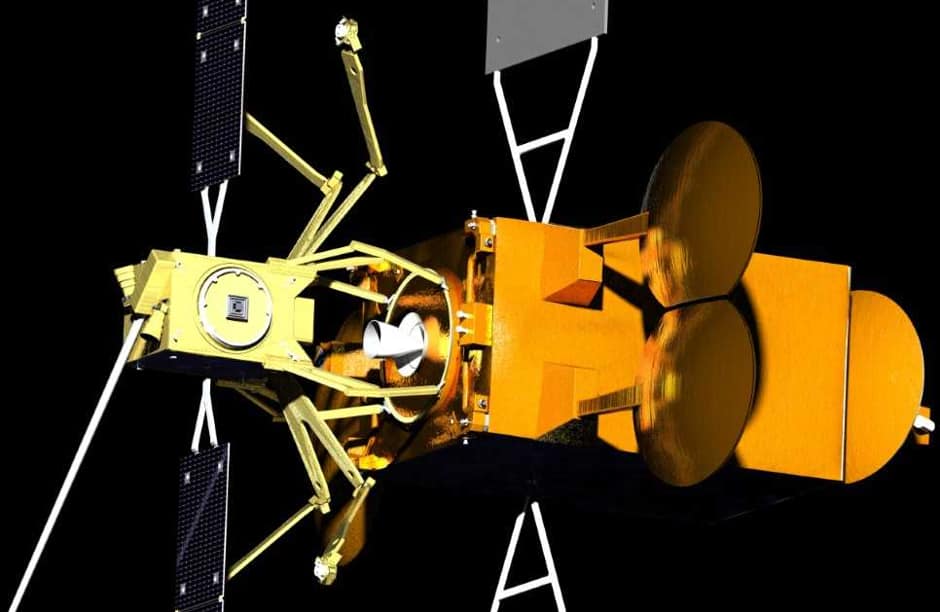 The announcement follows the signing of a $100m contract between UK-based Effective Space, which is developing the Space Drone spacecraft, and a major satellite operator.
Once launched, the spacecraft will be used to control the position and orientation of two communication satellites in Geosynchronous Earth Orbit, potentially extending their life by several years, according to Shahida Barick, head of satellite operations at Effective Space.
Most satellites are designed for 15 years' service, at the end of which their hardware systems typically still work perfectly but their propulsion system can no longer control their position, said Barick.
"These multi-million pound satellites are decommissioned essentially because they run out of fuel," she said. "It doesn't make sense to decommission satellites that are otherwise healthy and providing services that are generating millions of pounds in revenue."
The Space Drone spacecraft, which are capable of carrying out multiple missions within their 15-year lifespan, weigh less than 400kg. They are equipped with electric thrusters and a universal docking system that allows them to dock with almost all of the approximately 400 communications satellites in orbit.
"As [Space Drone] approaches the communications satellite it will deploy a set of four identical docking arms, which will latch onto the satellite's launch interface ring," she said.
This is an extremely tough part of the satellite, used to attach the spacecraft to their launch rocket.
"Once we are latched onto the ring, we essentially become part of that satellite, and act as an external jet pack," said Barick.
After docking with a satellite, the drones will use their electric thrusters, which are attached to another set of protruding arms, to keep the combined spacecraft in the correct position and orientation.
When the satellites are ready for decommissioning, the drones can simply use their thrusters to move them into a safe "graveyard orbit".
The agreement is one of the first commercial contracts for in-orbit satellite servicing.
The Space Drone spacecraft could also be used for removing space debris, to support low-earth orbit or medium-earth-orbit constellations, and for in-space exploration, mining and manufacturing logistics.