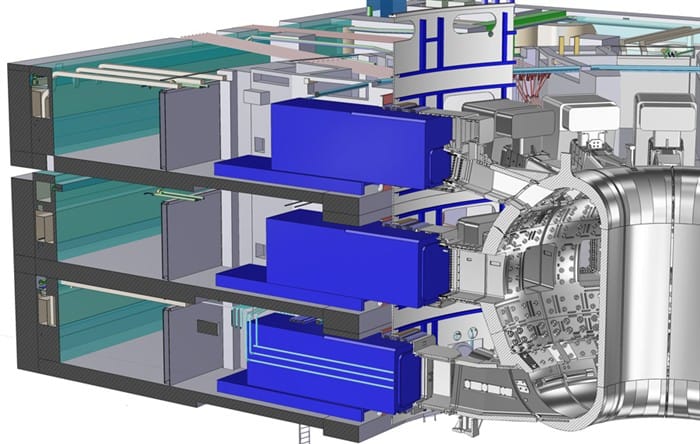 System to transport radioactive components for maintenance and inspection around fusion research site will be largest of its type ever constructed
The largest contract for a nuclear fusion-related robotic system has been awarded to a consortium comprising Airbus Safran Launchers, Nuvia, and Cegelec CEM. Worth around €100m over seven years, the contract covers the development, testing and installation of a system for the remote handling of containers containing radioactive equipment from the reactor vessel of the enormous experimental fusion reactor, ITER, currently under construction near Marseilles.
The system is called the Cask And Plug Remote Handling System (CPRHS). It is an essential part of the maintenance system for the reactor, and will be a challenging design because it will have to function in an extremely confined space. The casks mentioned in the system name are similar in size and shape to standard shipping containers; they are designed to contain components from inside the ITER tokamak, where exposure to the high-energy neutron flux produced by nuclear fusion will render everything too radioactive for human contact. Items needing attention will be placed robotically inside the casks, which will then have to be transported to a "hot cell" within the ITER complex where there will be inspected, tested, maintained and if necessary, scrapped.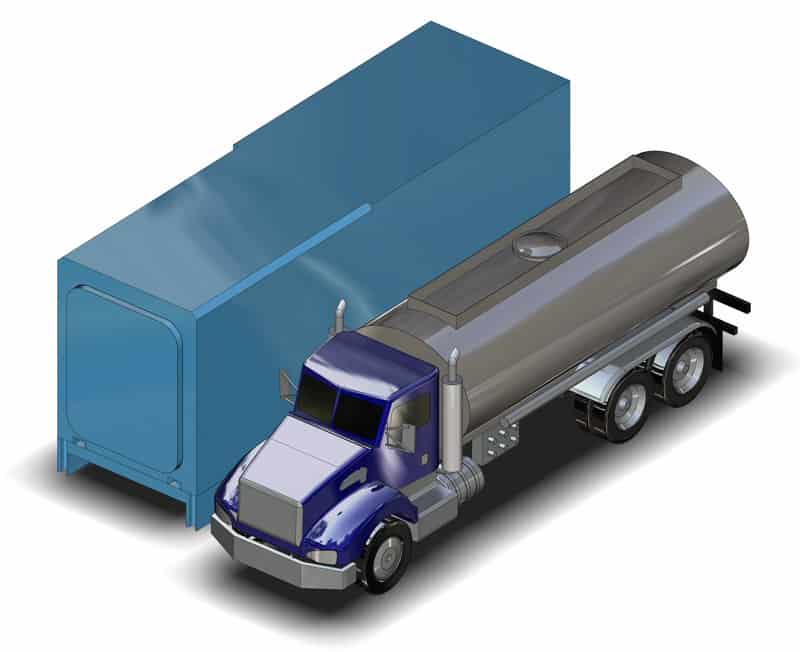 The system will consist of 15 casks and, when full, the heaviest will weigh close to 100 tonnes. The transport inside the complex will take them via a circuitous route around the outside of the toroidal vacuum vessel and will include changes in level. The CPRHS also includes the remote handling equipment for deployment in the reactor chamber itself.
Airbus Safran Launchers, lead contractor on the project, was chosen for the consortium because of its experience of designing and building automated systems to work in space. "Spaces is an extreme environment in which no human intervention or repair work is conceivable, and we took our space know-how, developed on the Ariane launcher and the fully automated ATV space cargo, and adapted it for the remote handling project of ITER," explained Christine Francillon, head of Complex Systems and Infrastructure Programmes.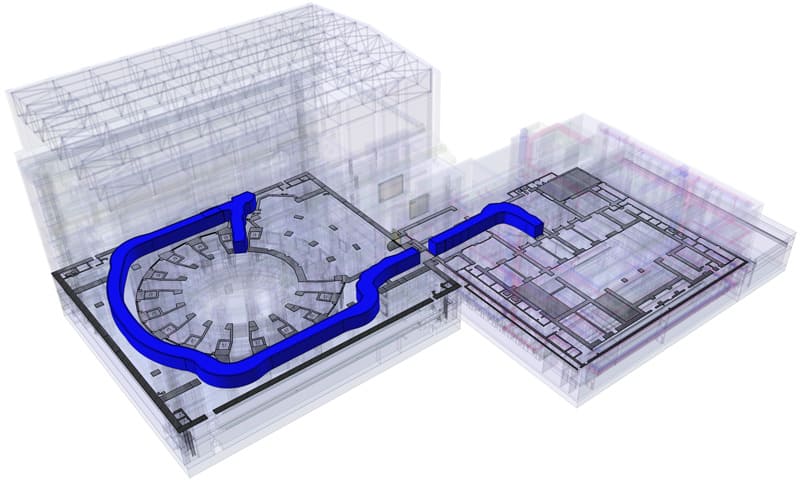 Cegelec CEM, part of VINCI Energy, is a specialist in designing and deploying equipment for the nuclear field, and is handling the mechanical engineering aspects of the project. "ITER offers our company a unique opportunity to demonstrate its ability to develop and build bespoke remote-handling equipment for a nuclear application in such a complex context," said sales director Pascal Champ.
UK company Nuvia is the project management specialist in the consortium. The project is a complex one, it explained, including detailed design, procurement, manufacture, Factory Acceptance Testing, installation, on-site commissioning, integration and testing. Also part of VINCI Energy, the company has been involved in the UK nuclear sector for many years.
"Contributing to world-leading science and research projects is central to Nuvia's strategy," said chief executive Keith Collett. "It is gratifying that we have been recognised for our proven capabilities as an international project management organisation, supported by our wealth of experience across multiple disciplines. Our mission now is to safely and successfully deliver to our client's expectations."
Nuvia will be supported in the project by the UK Atomic Energy Authority. "Partnerships between fusion research laboratories and industry are essential to develop the new technologies necessary for ITER's success," said UKAEA head of business development Martin Townsend. "The Cask & Plug system will be a first-of-a-kind material transport system between the fusion reactor and its maintenance facility – there will be technical challenges to overcome, but I am very confident our collective experience will find creative solutions."