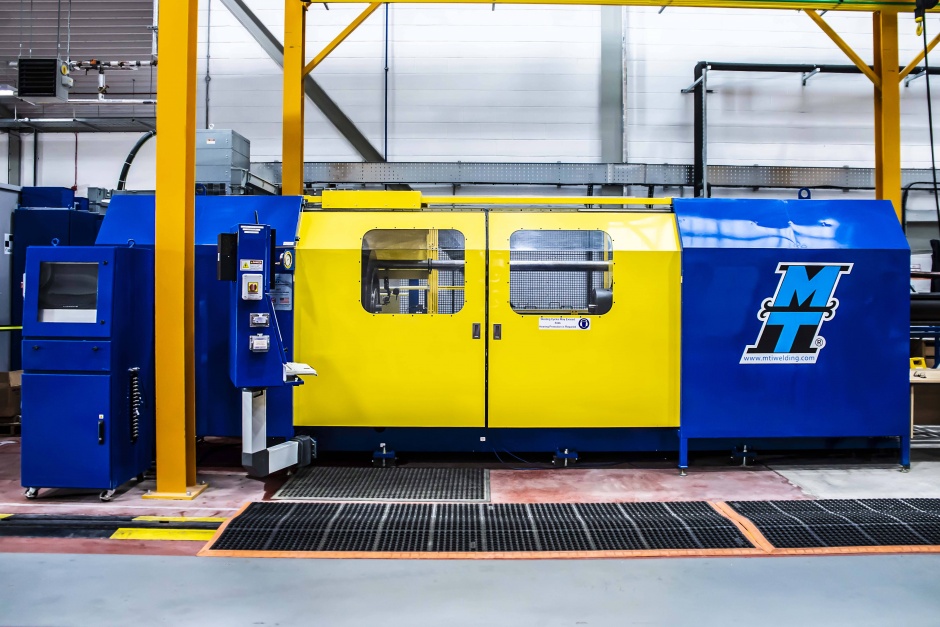 Rotary Friction Welding is a solid-state technique that works by rotating one part at high speed whilst pressing it against another stationary part. The resulting friction heats the parts and "welds" them together.
As well as being faster and more energy efficient than alternative welding techniques, the process is also claimed to produce higher integrity welds.
Though it is currently used across a number of niche manufacturing areas within the aerospace and oil and gas sectors, the AFRC team hopes that its work will help open up wider applications for the process.
Working with two rotary friction welding machines, the biggest of their kind in any UK research centre, AFRC engineers and technicians are looking at how the capability could be integrated with other advanced manufacturing techniques used at the centre.
One of the initial projects using the new equipment will see rotary friction welding used alongside other capabilities at the centre to develop a high performance, high integrity component for aerospace applications.
Dr Laurie da Silva, Research Associate at the AFRC, who is leading the development of this new capability, explained: "Welding is often regarded in the manufacturing industry as an easy place for a material to fail. This, however, isn't the case for rotary friction welding, instead it generates a very strong, high integrity joint for metallic materials.
We're working with our members and partners on an industrial research programme that will demonstrate the considerable potential of this technology. Combining it with manufacturing techniques, such as flow forming, rotary forging and radial forging, we're aiming to create new hybrid near net shape manufacturing processes for similar and dissimilar alloys."
The centre - which is part of the High Value Manufacturing Catapult network – said that it has already received significant interest in its new rotary friction welding capability.