Work is underway on the first composite component for the UK's Taranis UAS (Unmanned Air System) technology demonstrator programme.
The composite part now being layed-up by BAE Systems is the aft section of the engine main air intake duct. The duct is being manufactured using fibre placement technology within the Special Engineering Composite Facility (SECF) at BAE Systems at Samlesbury, UK.
Earlier this year BAE Systems marked the cutting of the first metal for the UK's £124m Taranis UCAV (unmanned combat air vehicle) technology demonstrator programme ensuring that the BAE Systems led team remains well on track for its first flight in 2010.
In addition to the first metal cut and composite lay-up, the design of the autonomous systems has also been finalised.
At about the size of a BAE Systems Hawk advanced jet trainer, Taranis will be the largest UAS ever built in the UK. BAE Systems is the industry lead and prime contractor with other industry partners comprising Qinetiq, Rolls-Royce and the systems division of GE Aviation (formally Smiths Aerospace).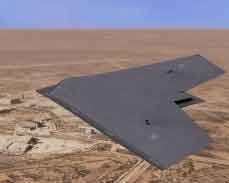 Once complete, the Taranis UAS will be able to autonomously taxi, take off, and navigate its way to a search area while reacting to any threats or other events. It will then route its way around a specific search area, locate a target, and then use its sensor system to transmit a series of images and views back to the operator to confirm the target to be attacked. Then, once it has been authorised to do so, it will autonomously attack that target and then find its way back home.