The company, which produced and then demonstrated a 3D-printed car at last year's SEMA show in Las Vegas has revealed that it's now moving into an intensive testing and development phase for its LM3D Swim vehicle, which it hopes to begin manufacturing in early 2017.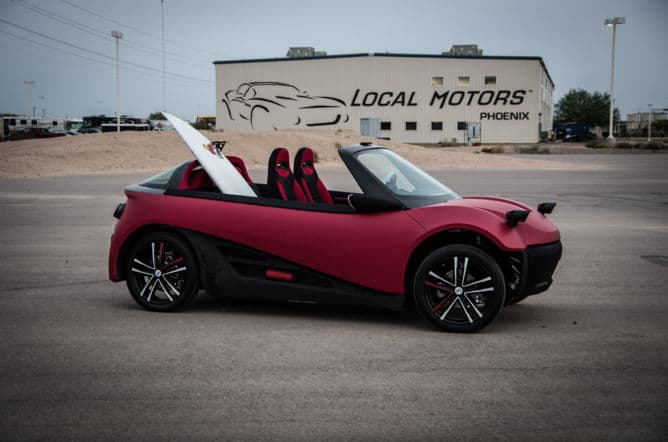 The car, which was developed through a competition aimed at identifying designs for 3D-printed cars, will actually be produced using a combination of additive and subtractive techniques at a purpose built "microfactory" in Knoxville, Tennessee.
The company hopes that this new approach to automotive manufacturing will enable it create new vehicles more rapidly than has been possible in the past.
According to a statement on its website, the firm also hopes to work with partners including IBM and Siemens on the development of a range of connectivity and monitoring technologies that will help make driving safer and more efficient.