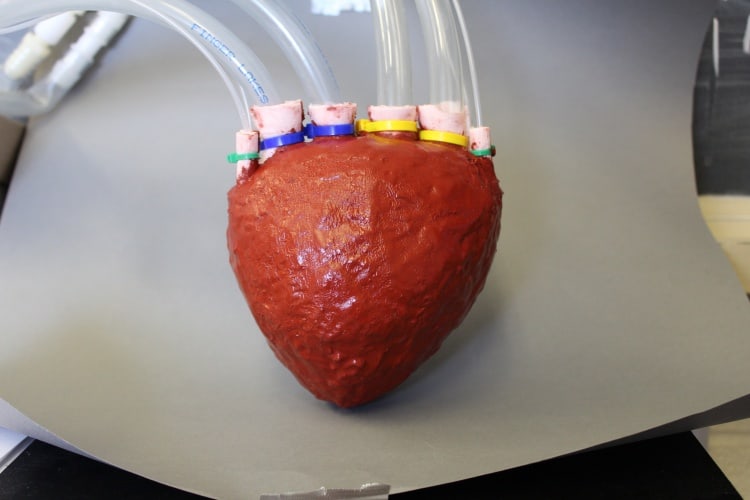 The lightweight polymer – known as "elastomer foam" - has interconnected pores that allow liquid to be pumped through it, expanding by up to 300 per cent. According to the researchers, the material has a similar consistency to memory foam, and has the potential to be used in a range of prosthetic body parts and organs.
"The heart that we've made is composed of a poro-elastic silicone which is a lot like a memory foam mattress in how it feels," said Rob Shepherd, assistant professor of mechanical and aerospace engineering, and senior author of the paper, published in Advanced Materials.
"What we can do is pattern it using additive manufacturing to make a machine that pumps like a heart. We made it quickly and easily and we can even tailor it to a patient's particular heart."
The polymer foam starts out as a liquid that can be poured into a mould to create shapes, or used to 3D print structures with pores. According to Shepherd, the size of the pores can be adjusted to get more or less connectivity across the material. The team chose to make a prototype heart due to its everyday familiarity, but also so its complex shape could demonstrate the capabilities of the elastomer foam.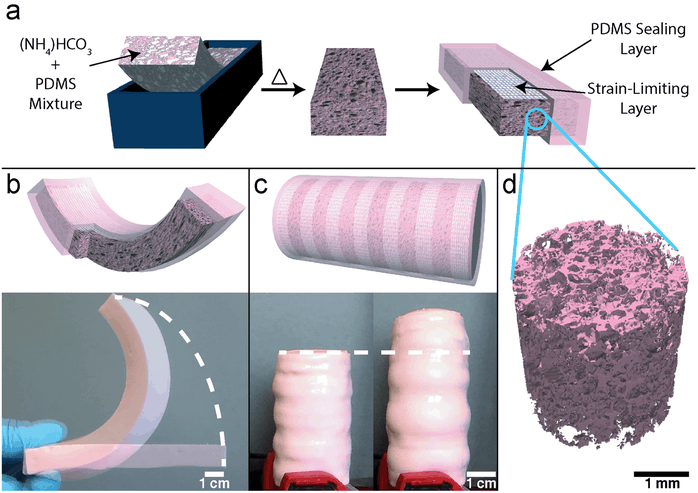 "We decided to use a heart as an example because it's a very complex shape, and it's a machine that everyone's familiar with," said Shepherd.
"So by making a machine that looks like a heart, that pumps like a heart, we thought it would demonstrate our material's capability the best. It turns out, people are actually interested in using it as a heart replacement, or even as an assistant machine to a heart."
The researchers are hopeful that the material will gain FDA approval, which is required for anything used internally in the body. In the meantime, the team is focusing on biocompatibility, while also developing external body parts.
"We are currently pretty far along for making a prosthetic hand this way," said Shepherd.